Hello Darling! It's incredibly lovely that you are spending some time with me today. If you are new here, my name is Victoria and I teach a personal development course called Life of your Dreams. If you are ready to create a brand new life of abundance, happiness, and success, check out the course. I'd love to have you!
I've been working really hard to put together a giant list of easy things that you can do to help boost personal development.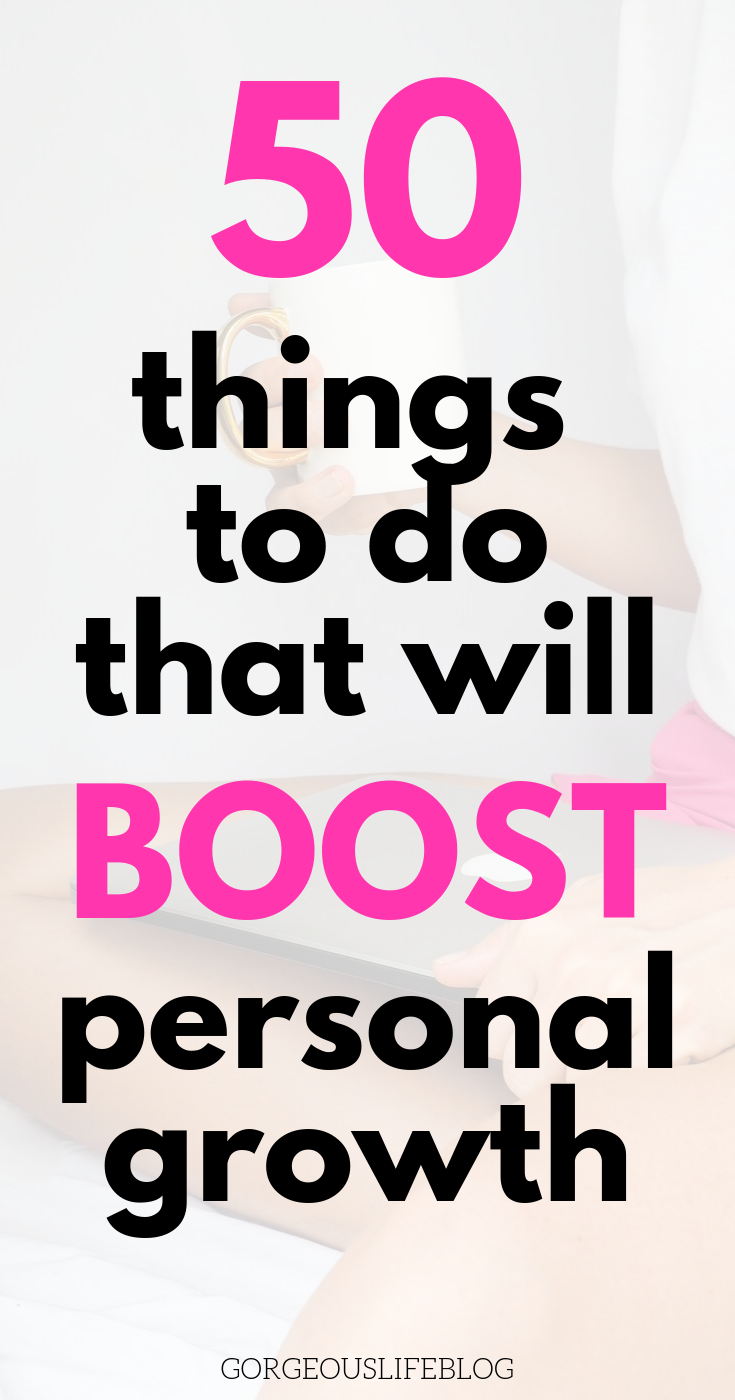 Everything I listed here are things that I wish I took more seriously when I was in my 20's (I'm now 30) Each task listed might seem small and insignificant but when you put all of these together you'll notice big changes in your life. I think we all sometime get too comfortable where we are in life and don't want to put in the extra effort to push forward. That's why incorporating microhabits into your life will deliver major results.
Eat breakfast (it's the most important meal of the day)
Drink more water
Start working out
Listen to educational podcasts
Take care of your hair & skin
De-clutter your home.
Remove toxic people from your life
Meditate
Learn new skills
Don't skip your doctor/dental visits
Read each day
Plan your day
Keep a gratitude journal
Create a morning routine
Explore one of your passions 
Laugh each day
Make time for your friends and family
Travel as often as possible
Go to therapy if needed (it's always cool to take care of yourself)
Mind your own business
Don't get consumed with internet gossip
Ask for a raise at work
Stop using curse words
Recite positive affirmations daily
Keep lists for everything
Go somewhere without your phone
Stay open minded
Don't settle for less than you deserve
Adopt a growth mindset
Write love letters to yourself
Don't let anyone bring you down
Journal Daily
Visualize your highest self
Set goals and take steps to achieve them
Put your past behind you
Don't associate with toxic people
Lift others up and be a ray of Sunshine 
Celebrate your wins
Never stop learning and growing as a person
Save your money
Have a self care day every once in a while
Replace negative thoughts with positive thoughts
Step outside of your comfort zone
De-clutter your social media and emails
Practice good time management
Take risks 
If you're feeling stuck in life and are having trouble with personal growth and reaching your goals, I recommend you take my Life of your Dreams course. I created the course for women who are having a hard time moving past a certain season of life and aren't achieving their goals.
Three years ago, I made the conscious decision to change my entire life. I was miserable and depressed and I knew it was time to make a change. Looking back, it was one of the best and most important decisions I've made in my life, so I created a road map for you. Life of your Dreams helps you reach your goals and create your dream life.