Before my elegance journey I hated my life. If you've been reading my blog for any length of time you would know that I spend my early-middle 20's depressed, stressed and completely lost.
During this time I didn't celebrate my birthday. I didn't want to.
I looked it as a day where I got older, a day that wasn't special, and I was not enthusiastic about it at all.
Now that I'm on the other side, I look each day as a gift.
I'm eternally grateful for the time I spend on this earth and I want to celebrate the day I arrived. I make my birthday plans ahead and I'm always looking for fun ways to celebrate.
If you don't celebrate your birthday or if you want some ideas on how to have a classy birthday, today I'm sharing my top ideas with you.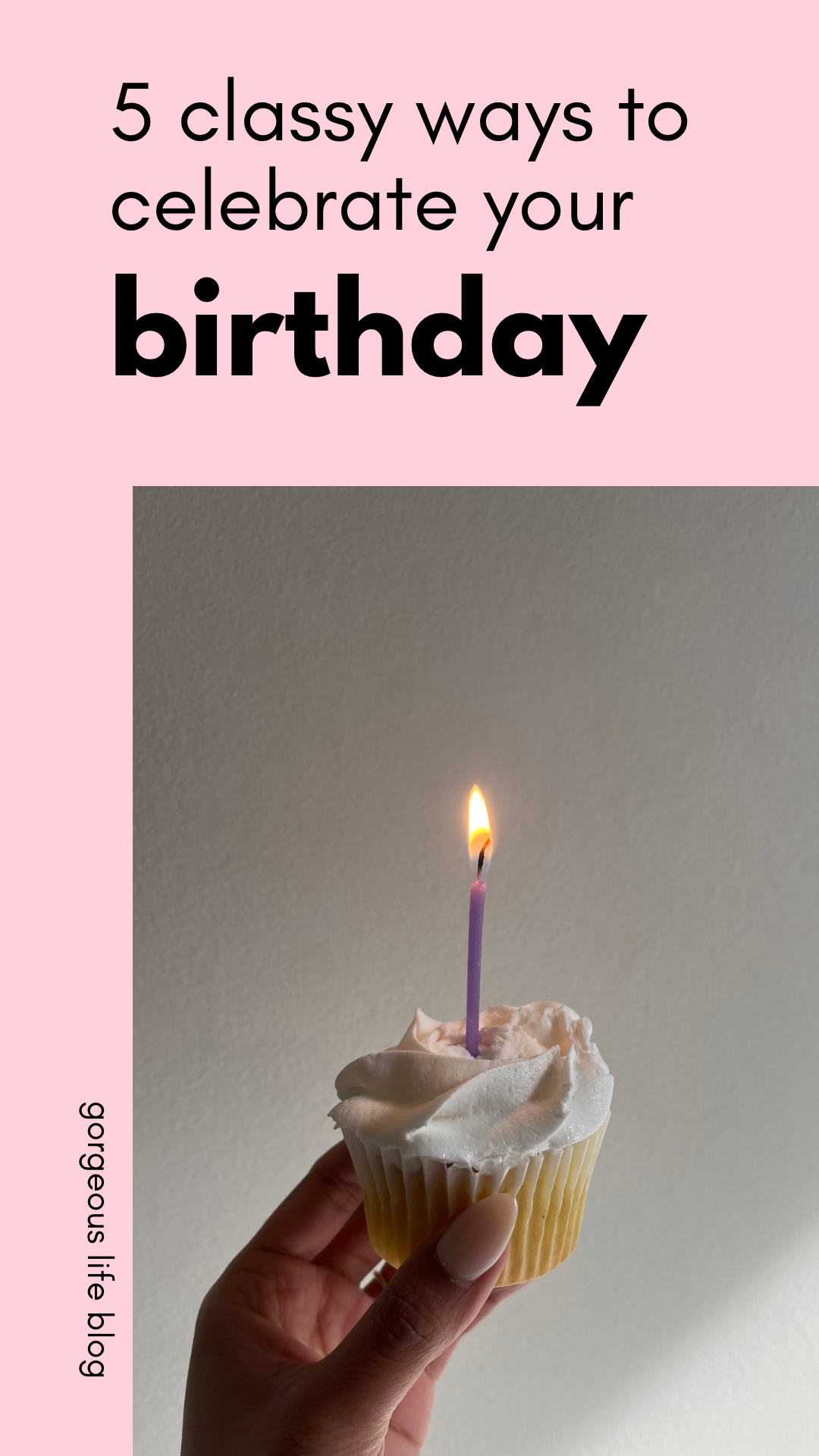 1.Start your elegance journey
If you still haven't made the decision to become a classy woman, your birthday is one of the best times to do it. So much can change in a years time, and you will be pleasantly surprised to see the difference in the person you become in just 365 days.
If you've been feeling stuck in life, or if you feel like you are outgrowing your current life and you want to become a leveled up version of yourself, modern elegance simplified is perfect for you!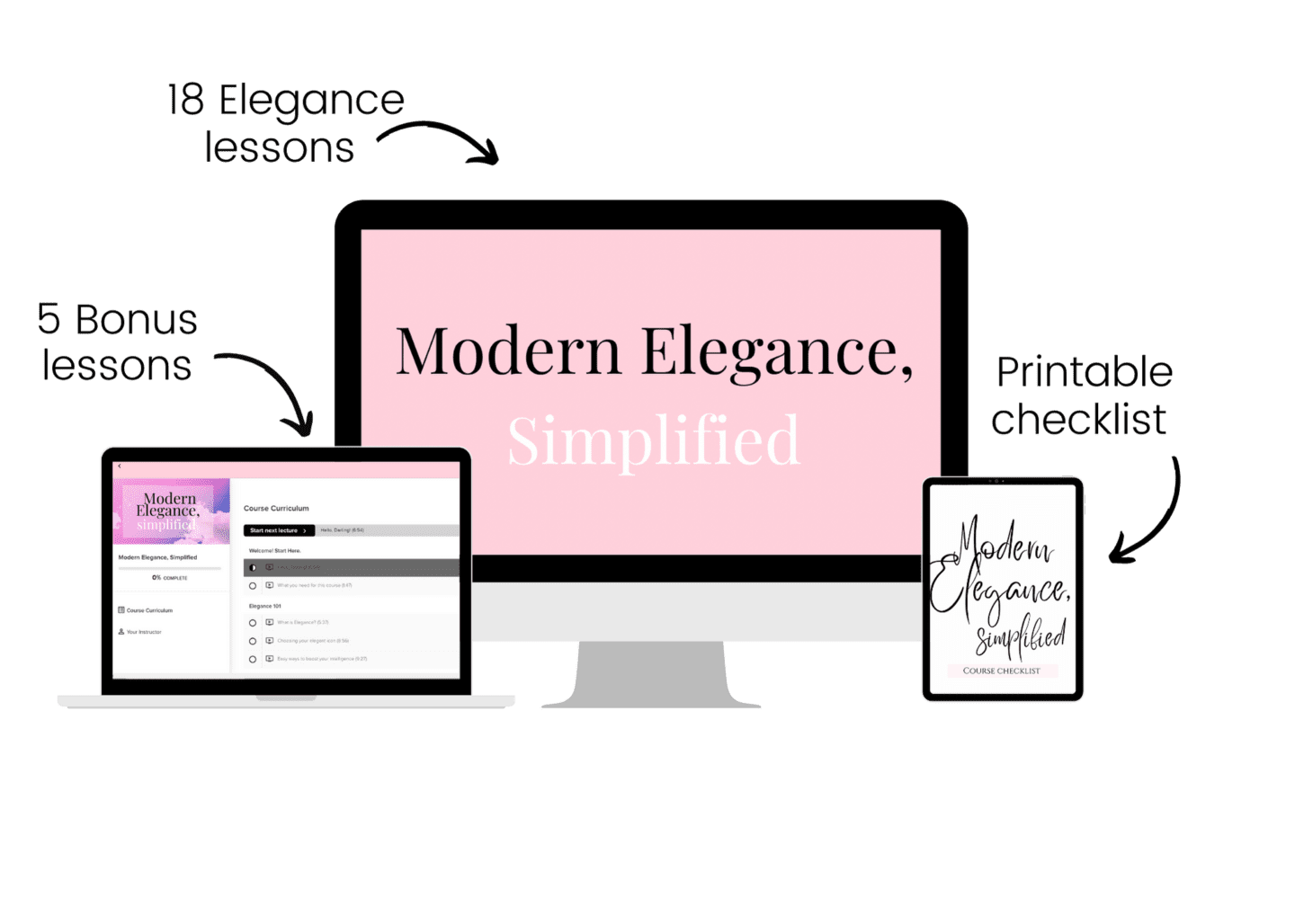 Learn all the skills necessary to become the classiest woman in the room.
20+ Etiquette rules all elegant women should know.
How to dress like an elegant woman.
Elegant tips I've learned from the Royal Family.
How to command attention in a classy way.
How to be elegant in a toxic situation.
50 Ways to be elegant each day.
7 ways to boost your intelligence.
5 ways to be more sophisticated
Hobbies elegant women have
10 ways to look polished every day
How to be graceful like a Princess
…and more!
2.Visit a really nice restaurant
It's your special day! If you want to celebrate with elegance I recommend visiting the nicest restaurant you have access to.
Even if that means you need to drive a ways to get there (I live a little over an hour away from Washington D.C. and there are a lot of fancy restaurants there) It's worth it to try something new and elegant.
Try looking for a fun dining experience, somewhere that has a michelin star, or somewhere that has a live pianist or other types of live music. Don't be afraid to try new foods.
Going to an elegant restaurant means you will need to dress like you belong there, so be sure to find a nice dress for the special occasion.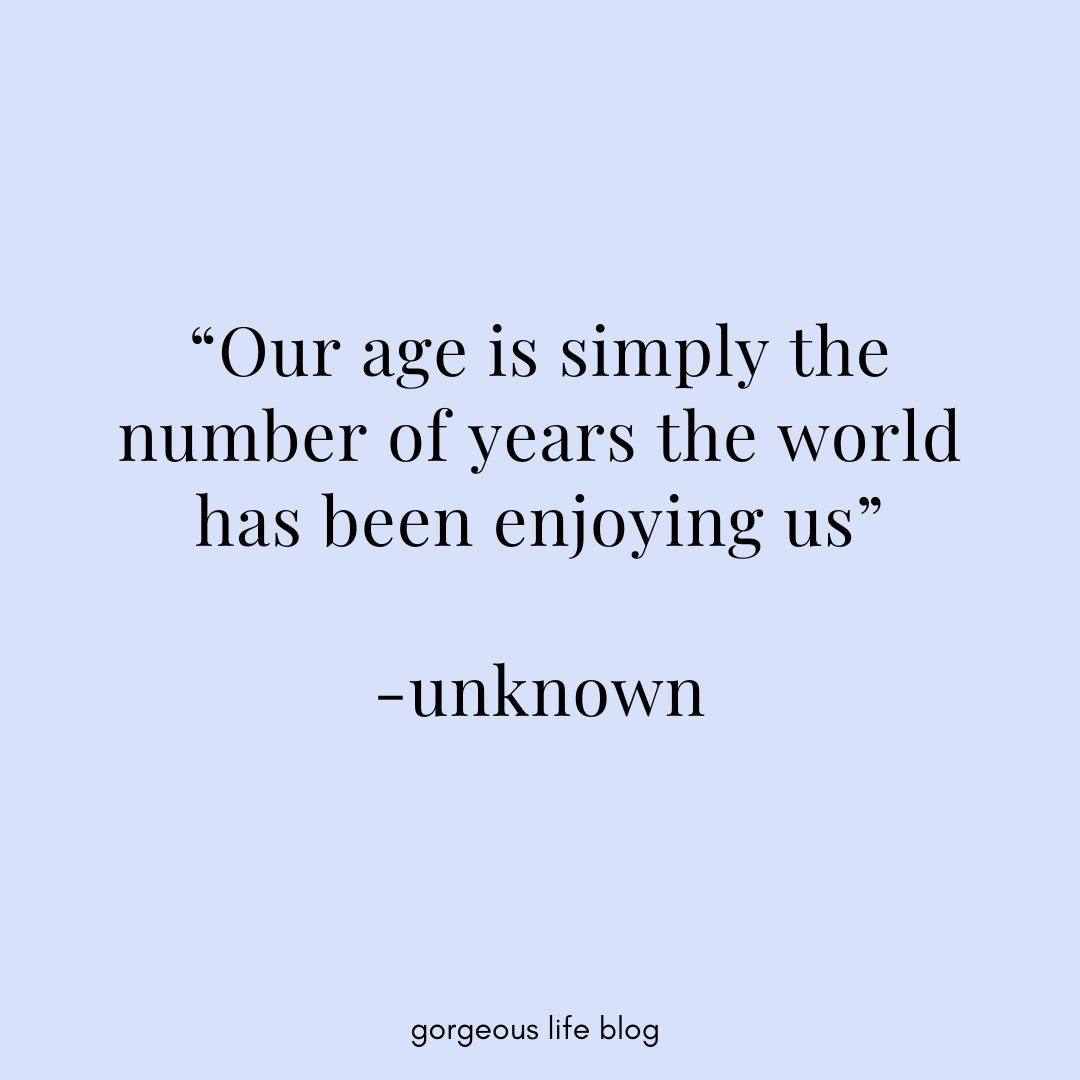 3.Enjoy a show
Over the winter I was able to cross something off my bucket list that I've wanted to do for at least a decade. I saw Dita Von Teese's GLAMONATRIX show live in Washington D.C.
If you are unaware, Dita Von Teese is a world famous burlesque performer, she is featured in Taylor Swift's music video for bejeweled. I love her feminine energy and confidence.
Her show was nothing short of spectacular. The costumes were stunning, the music was wonderful, the dancers were very talented, and Dita was absolutely breathtaking.
I had the best time.
But one thing I noticed was that the women who attended the show were very dressed up. There were evening gowns, ball gowns, corsets, fancy hats and gloves, hair and makeup that clearly took hours.
It wasn't just the show that I loved, it was that I was with people who were dressed so elegantly and I loved every minute of it.
If you can, try and find a show that you can experience on or around your birthday. There is always something fun going especially if you live near a big city, so get your tickets and make it happen.
4.Purchase a timeless piece of jewelry
One of the things about elegance is that it is timeless. Elegant women don't spend money on fast fashion jewelry that only lasts a year or two.
Instead they invest into timeless pieces that they will have for a lifetime. A pearl necklace, pearl earrings, or diamonds are always a good idea.
If you don't have the money to spend on diamonds, visit my favorite jewelry store, Swarovski. They have beautiful pieces that are affordable and last a long time.
5.Stay at a luxurious hotel
It doesn't have to be far from home, but if you have access to a luxury hotel you should book yourself a stay for a night or two. Maybe bring one or two of your friends along for a girls night or your partner for a mini vacation.
Get the best suite possible and live like an upper class woman lives for a time. It's nice staying in places that you wouldn't normally visit and getting away from home is good because you don't have to worry about cleaning and other house chores.
Splurge on the room service and make it luxurious. You deserve it.
Conclusion:
Your birthday is special and it's important that you take the time to celebrate you! Set goals, get dressed up, take a trip, see a show, whatever you do just make sure it makes you happy. Your goal should be to plan the best way possible to start this chapter of your life.