Why hello. It's a pleasure to have you. If you are new here, my name is Victoria. I talk about Modern Elegance and Personal growth here on the blog. Today, I'm focusing on romantic living.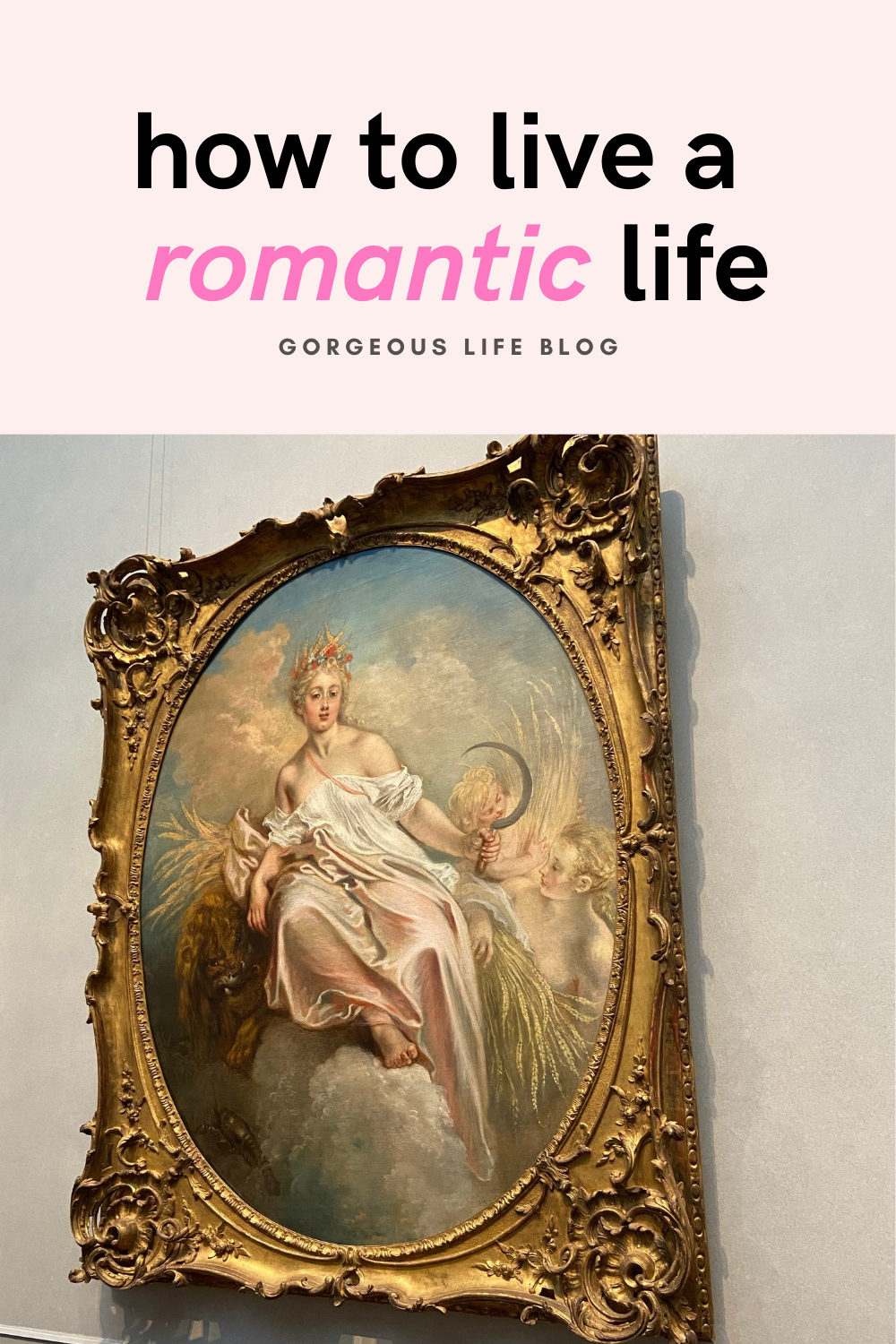 At the time of writing this post, February, the month of love and romance has just arrived. In recent years, many people are opting out of Valentine's day, saying that is cheesy and overrated. On the other hand, Galentine's day has become increasingly popular.
Although I don't believe in doing over the top things for Valentine's Day, I absolutely love getting into the Valentine's Day spirit. I enjoy watching romantic, sappy, love movies that I wouldn't watch otherwise. I love having fresh red roses in my house, sending cute cards, and the romantic aspect of it all.
As I was thinking about all this, I realized that people can benefit from romantic living. It puts you in a sense of pure bliss, love, good energy, and relaxation. It's a beautiful time of year if you slow down and enjoy it.
I want to share a few ways to embrace romantic living this month. Don't be discouraged if you don't have a significant other. You don't have to be married to romanticize your life. You can do it for you.
1.Candlelight is the key to romantic living.
When I was growing up, my mom used to light so many candles. Honestly, our house was most definitely a fire hazard.
I remember one time I went to her house and her entire kitchen and living room was lit up by candlelight. I asked her "who are we sacrificing tonight?" She laughed, but back then I didn't fully appreciate the vibe she was setting in her house.
Now I love candlelight. I love movie scenes where people are sitting in front of a fire. The lowlight is so calming and beautiful. Candlelight is an easy and inexpensive way to romanticise your space.
You can find lots of inexpensive candles at craft stores. Just make sure you are being safe with them. I plan on getting a lot of candles for my room to enjoy this month.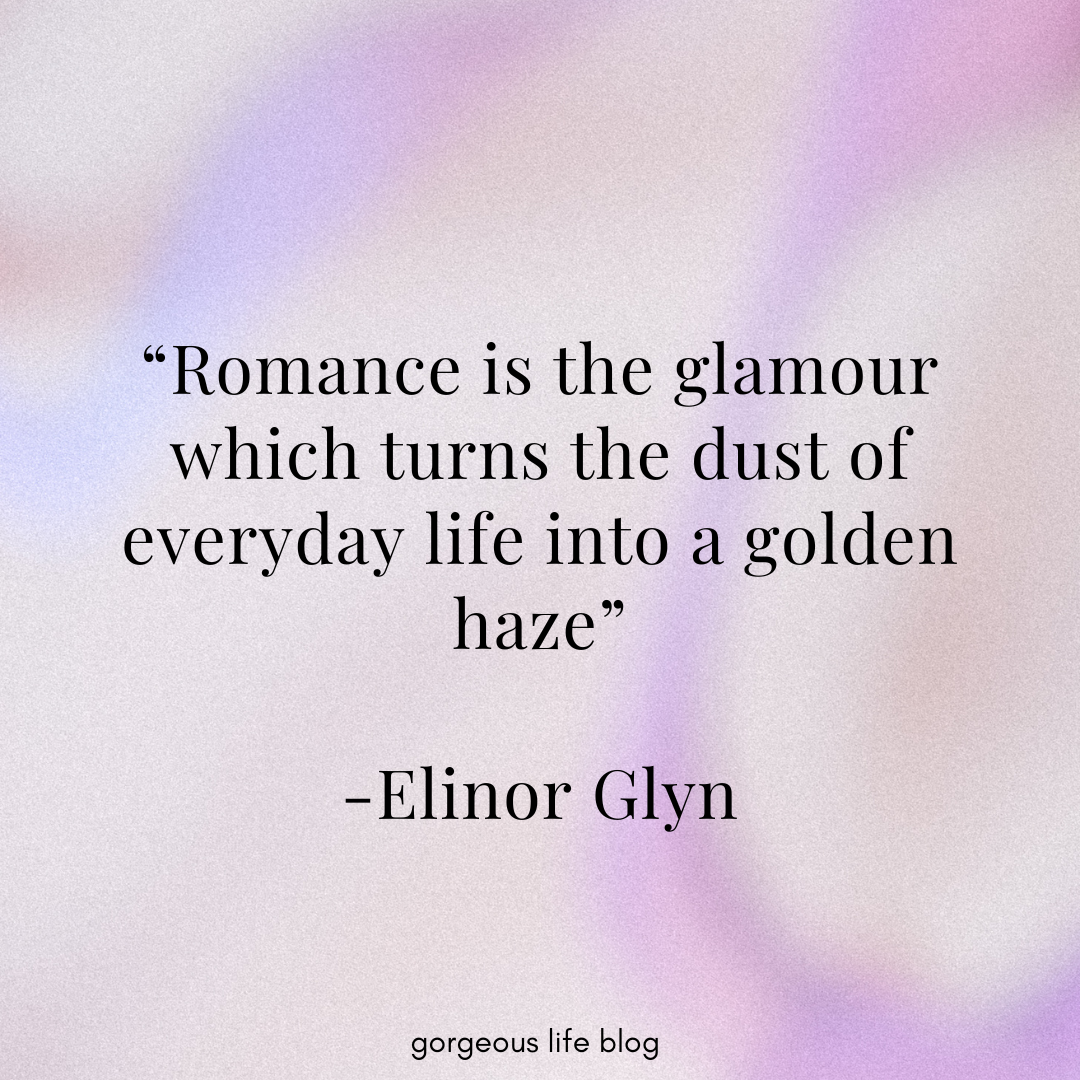 2.Consume romantic content
Reading romantic books and watching romantic shows and movies are another easy, inexpensive way to increase romantic living this month.
My favorites lately have been Bridgerton, To All the boys I've loved before and The Notebook. I can't think of any romantic books off the top of my head, so I found this article that shares 20 amazing romance novels.
3.Romantic living through music.
When was the last time you listened to romantic music? Might I suggest taking some time to create a romantic playlist for the month of February? Your favorite love songs mixed with some piano solos, jazz music, and french cafe music will do the trick. French music instantly gives a romantic feeling in my opinion.
4.Wear romantic sleepwear.
Trade your sweats and old t-shirt for a long satin nightgown. Wear elegant robes in colors like red and pink. Black is perfect too. Many stores have beautiful sleepwear available in February. Wearing elegant sleepwear will make your feel amazing too. It's a win all around.
5.Have romantic dinners.
I have an entire post about how to have a romantic dinner at home and I must say that when you take the time to set the scene and have good food, it turns out to be very fun and romantic. My kids actually love it. They say it is different and fun.
Because we are still in the middle of a worldwide pandemic, you may not want to visit a restaurant on Valentine's Day. I suggest cooking at home or ordering carry out from your favorite place and having a romantic dinner at home. I promise it is a lot of fun.
6.Roses everywhere (or a flower of your choice)
Red roses are my addiction. I don't know why but I've been in love with them for as long as I can remember. I keep fresh roses in my house all year long, but if I want to make my life a little bit more romantic, I'll buy larger bouquets from Costco and put them all over the house.
If you have a favorite flower, I suggest incorporating it into your home this month.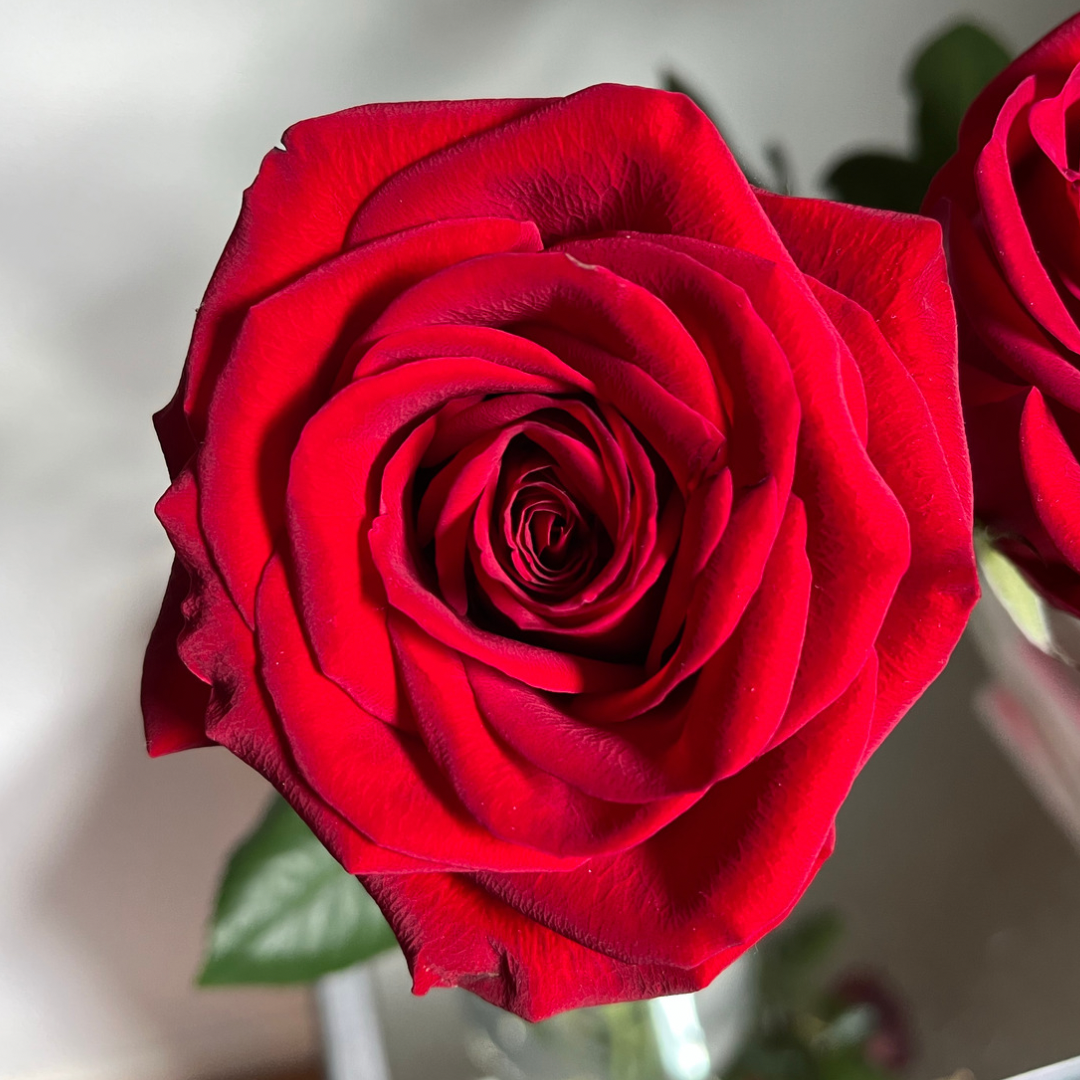 7.Write love letters.
I mentioned before that I loved Valentine's Day because I love sending cute cards. Take some time this month to write a romantic love letter for your significant other.
If you aren't in a relationship, send valentine's day cards to your friends and loved ones. You can also write a love letter to yourself.
Romantic Living Conclusion.
Romantic living doesn't have to be complicated or overwhelming. It also doesn't have to be cheesy and over the top. When done right, you can easily romanticize your life for an entire month on a small budget.
Basically romantic living is doing things that you have probably done before, just all at once. Of course I've watched love movies, had candlelight dinners, and written love letters to my husband, but those things have been done over time.
By doing all of these in one month, you make your life more romantic instead of just little parts of it throughout the year.
Do you plan on celebrating Valentine's Day?
Do you like to go over the top or keep it low key?
I would love to hear from you. Tell me in the comments! Thank you so much for reading.