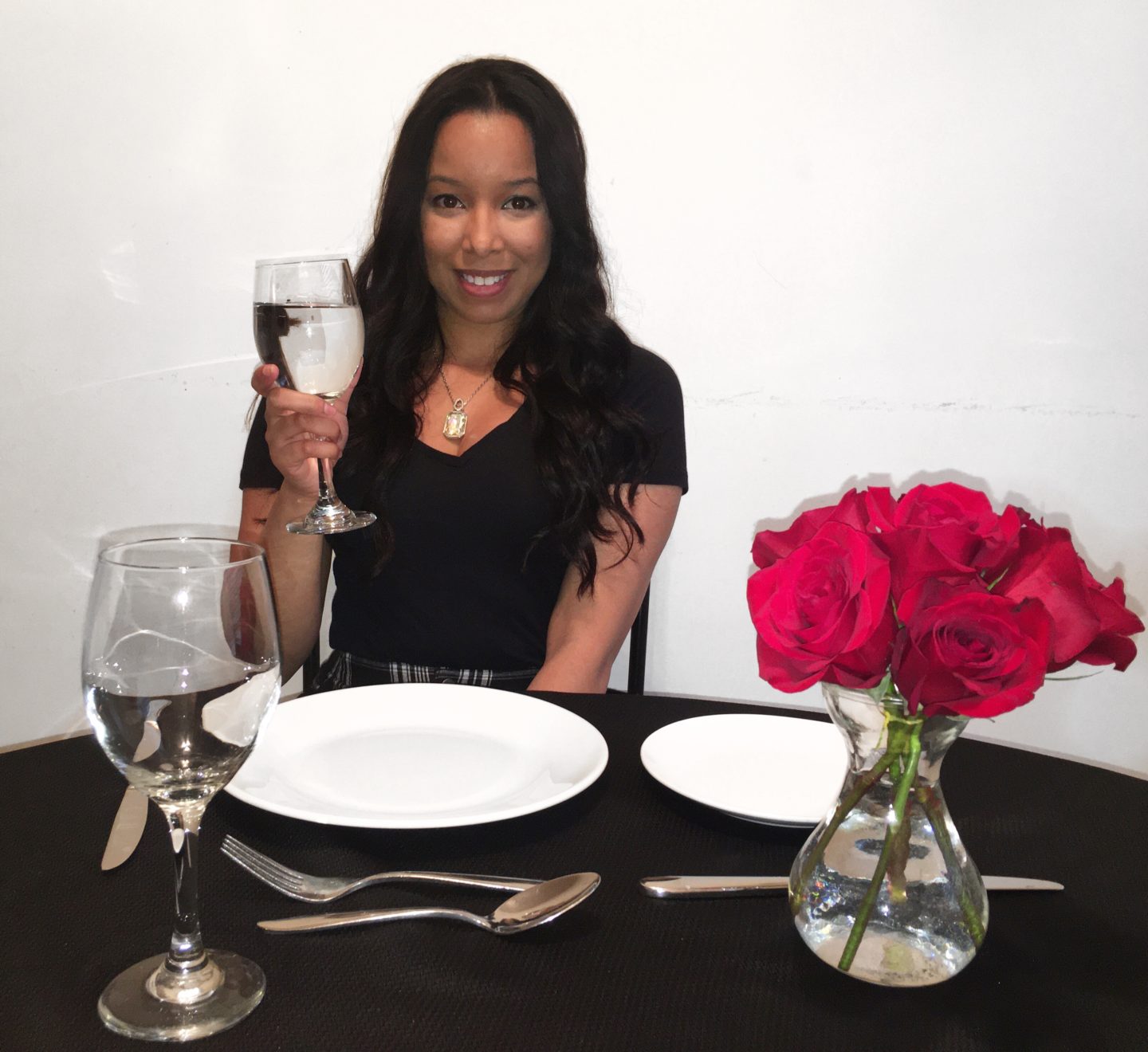 I'm obsessed with fancy dinners, but I don't get to experience them very often. You see, I live about 2 hours from Washington, DC. There are tons of amazing high class restaurants in the DC area but for me it's just so far away. It takes a lot of time and energy to drive an hour or more to have a fancy dinner. The town that I live in has virtually zero fancy restaurants. And when I say fancy restaurants, I mean the ones with a dress code, valet parking, white table cloth, reservations only, top notch food, maybe a live piano player kind of restaurant. Those are the ones that I enjoy. On top of the drive, high end restaurants are super expensive. The last time I went to an awesome restaurant I'm pretty sure I paid like $50 for steak and shrimp. It can get costly.
If you are familiar with this blog, you might know that I am big on frugal living and saving money, without giving up the things that you love. Over the past couple of years I have really learned how to create an elegant dinner at home and make it feel like I'm in a top notch restaurant.

The first time we ever did a fancy dinner at home was on Valentines day. It left me wondering why we don't do this kind of thing often. Especially because my girls loved it! They had so much fun doing such a fancy dinner at home. I even made everyone dress up for it. No loungewear allowed.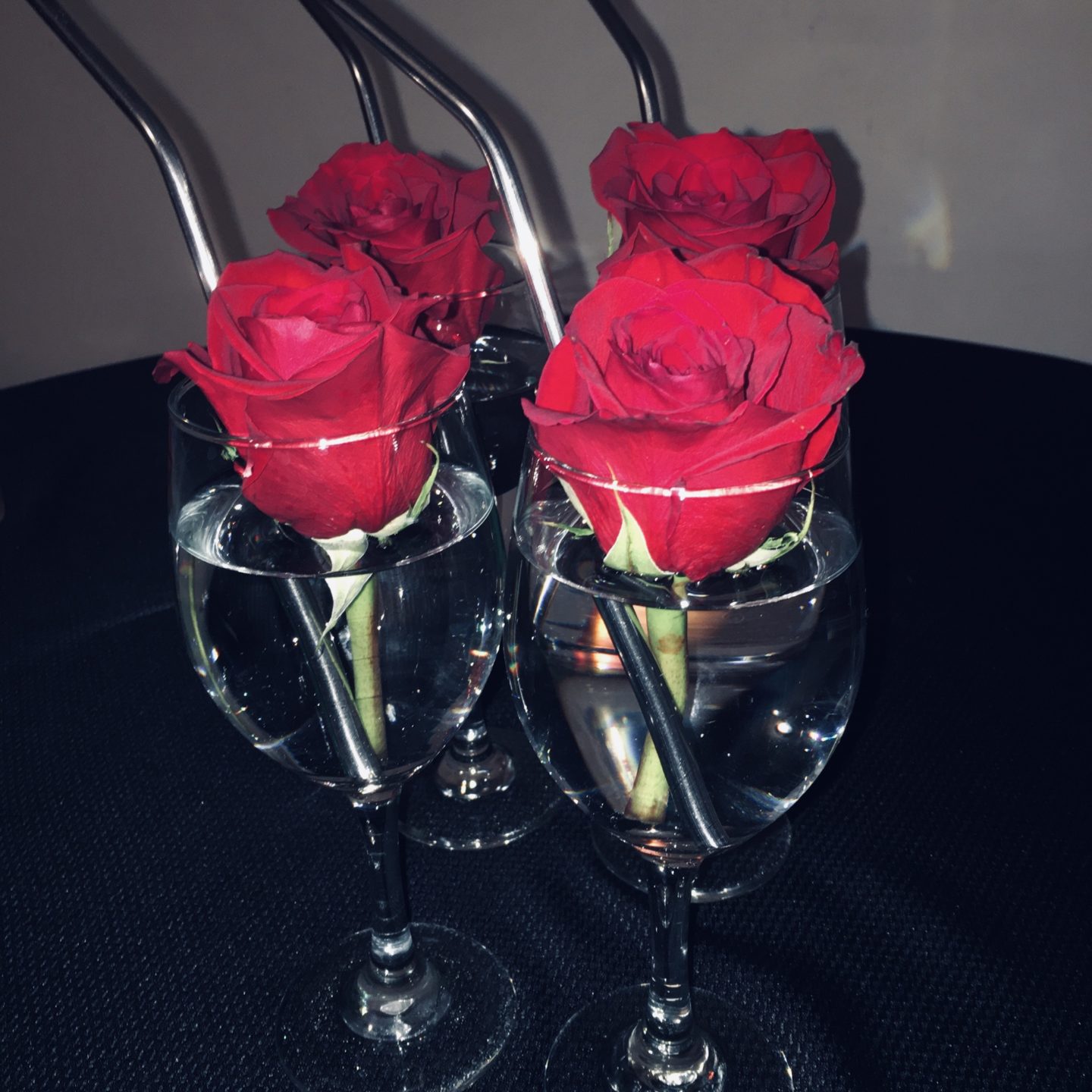 The Food
So you might be thinking…but I can't cook. How can I create good food at home? Here is the thing. Cooking doesn't come naturally to some of us. I am definitely not a great cook. I'm not even a good cook. But there are just some recipes that I have learned over the years from Pinterest and Youtube that I have learned to cook really well. It might take some practice until you nail that recipe but it will be so worth it when you do. Some of the best places to find recipes are

Allrecipes
Food.com
Pinterest
YouTube
Check online at high end restaurants and learn to cook dishes on their menu
You don't have to cook the food on your own either. You can get pre prepared food at the grocery store that you just have to pop in the oven (not frozen meals but pre seasoned meats, seafood, etc) You can also order food to go from your favorite restaurant and eat it at home.

Why would you order to go instead of dining at the restaurant? For me it really helps me save money on the tip. My husband and I always leave a good tip, and when the bill is almost $200, the tip can be a lot of money. There have been many times that we've ordered carry out to save money on tipping.
How to set the vibe.

The thing I love most about fancy restaurants is the vibe. Like I said, the white table cloth and live music kind of vibe. In order to recreate this at home you need a few things.
A white tablecloth, or black. Whichever you prefer. I know it seems like a simple thing but honestly we have a glass table and didn't buy a tablecloth for it for years. Trust me, you need one.
Fresh flowers. Every good tablescape always includes fresh flowers. Princess Diana used to pick fresh flowers from her garden for the table when she was hosting dinner parties.
Candles. This may just be my personal preference but candles are so romantic to add to the table. They are calming and provide a beautiful low lighting that really sets the mood for an elegant dinner.
Beautiful restaurant music. I prefer soft piano music but having music is the finishing touch that really takes the elegant vibes to the next level. It also makes the dinner even more romantic. You can find restaurant music on YouTube. I like to hook it up to my bluetooth speaker and set it off to the side of my table. I love it.
How to set the table-Tips I learned from Princess Diana's former butler
I'm obsessed with etiquette. I remember the first time I watched The Princess Diaries, I was fascinated by all the things that Mia had to learn. How to walk, talk, sit, and act like a princess. So I went down a research rabbit hole and learned how Paul Burrell, Ex Butler to Queen Elizabeth and Princess Diana, would set a table for Kensington Palace and Buckingham Palace. I've re-created the proper setting and I feel so proud of myself.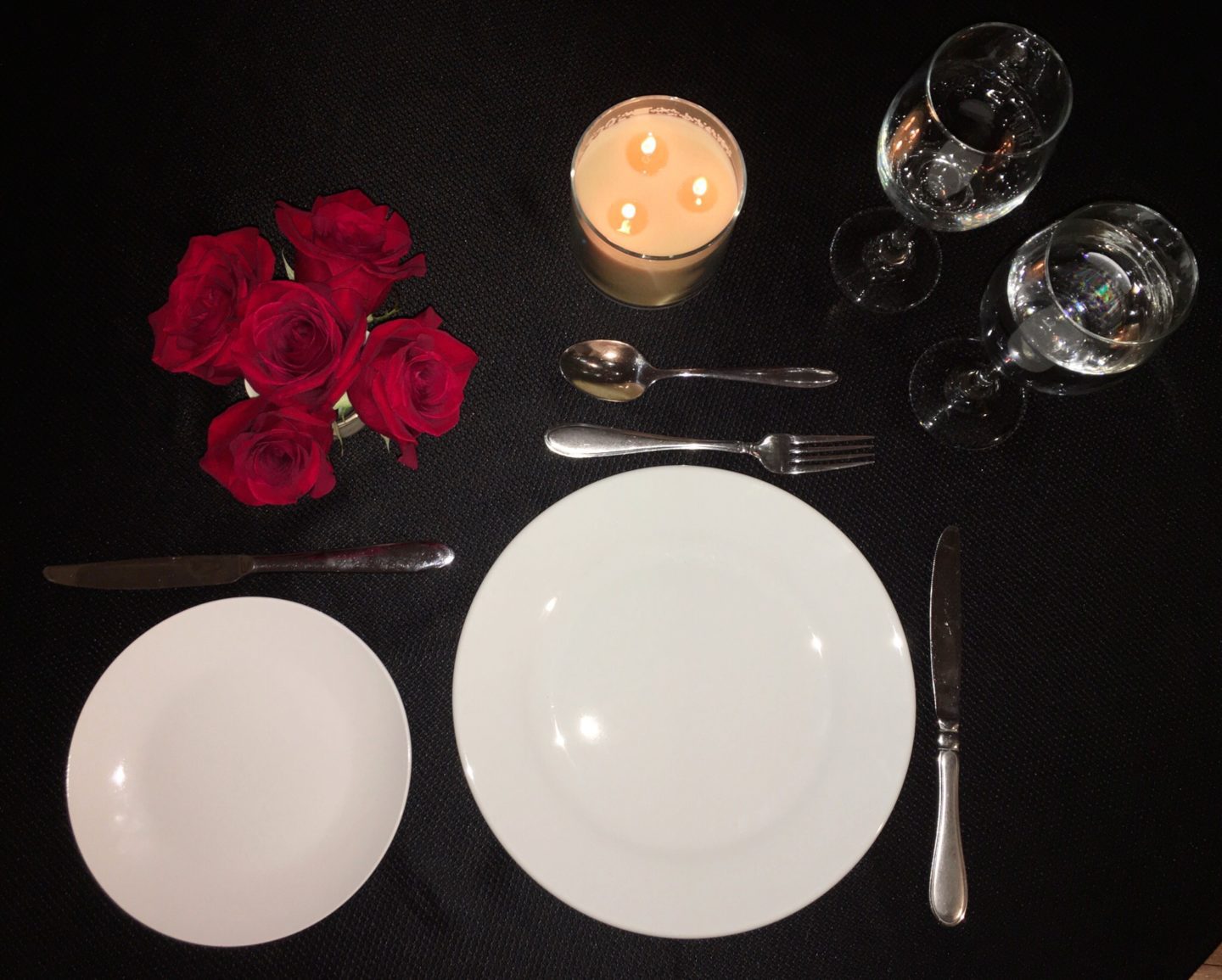 The plate to the left is a bread plate and the knife above is the butter knife. Then there's a dinner plate, and silverware. There are 2 glasses sometimes 3. A white wine glass, a red wine glass, and a water glass. Of course I had to have flowers and a candle. This place setting is so elegant and this comes from Paul Burrell, someone who worked for Queen Elizabeth and Princess Diana for years.
This is how I have an elegant dinner at home. Sometimes I cook the meal by myself and sometimes I order carry out from my favorite restaurant. Once the music is on I instantly feel like a million bucks.
xoxo
Victoria