💖 My hot pink dress has just arrived in the mail.
💖 I have pink sunglasses to match.
✨ I try the outfit on and immediately fall in love.
💖 It's a Barbie summer.
The Barbie movie is coming to theaters in just a couple of weeks and I am doing everything I can think of to make this a proper celebration.
I have been very inspired by Barbie over the past 2 months because of how creative companies have been with the marketing for the movie.
I've never seen so much marketing for a movie in my entire life.
Countless brands are creating Barbie merchandise in almost every product you can imagine.
Pillowcases, hairbrushes, clothes, shoes, purses the list goes on forever.
Architectural digest posted a Youtube video with a full tour of the Barbie dream house, which is an overdose of all things pink and feminine.
Buzzfeed wrote an article with 50 AI generated barbie dolls for each state. The creativity is so fun and inspiring to me!
Speaking of AI generated Barbies, here is mine!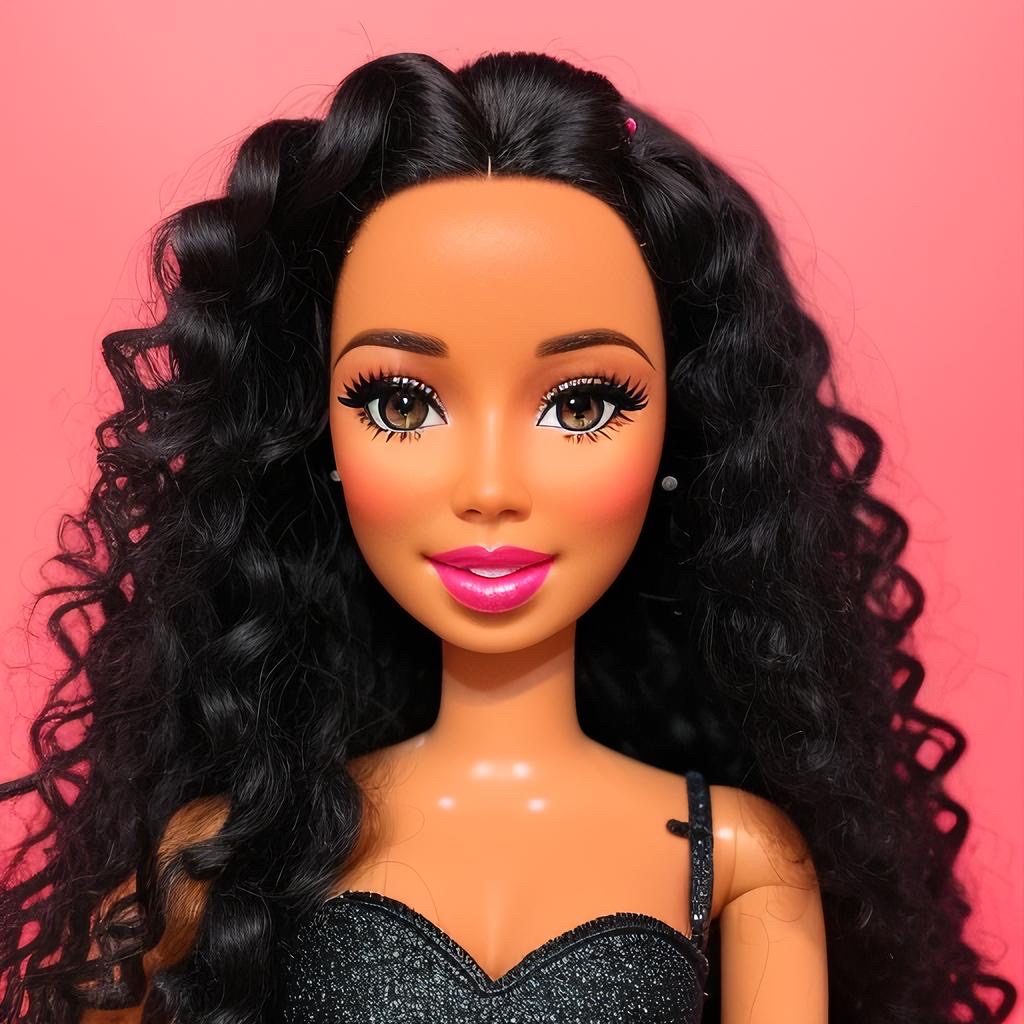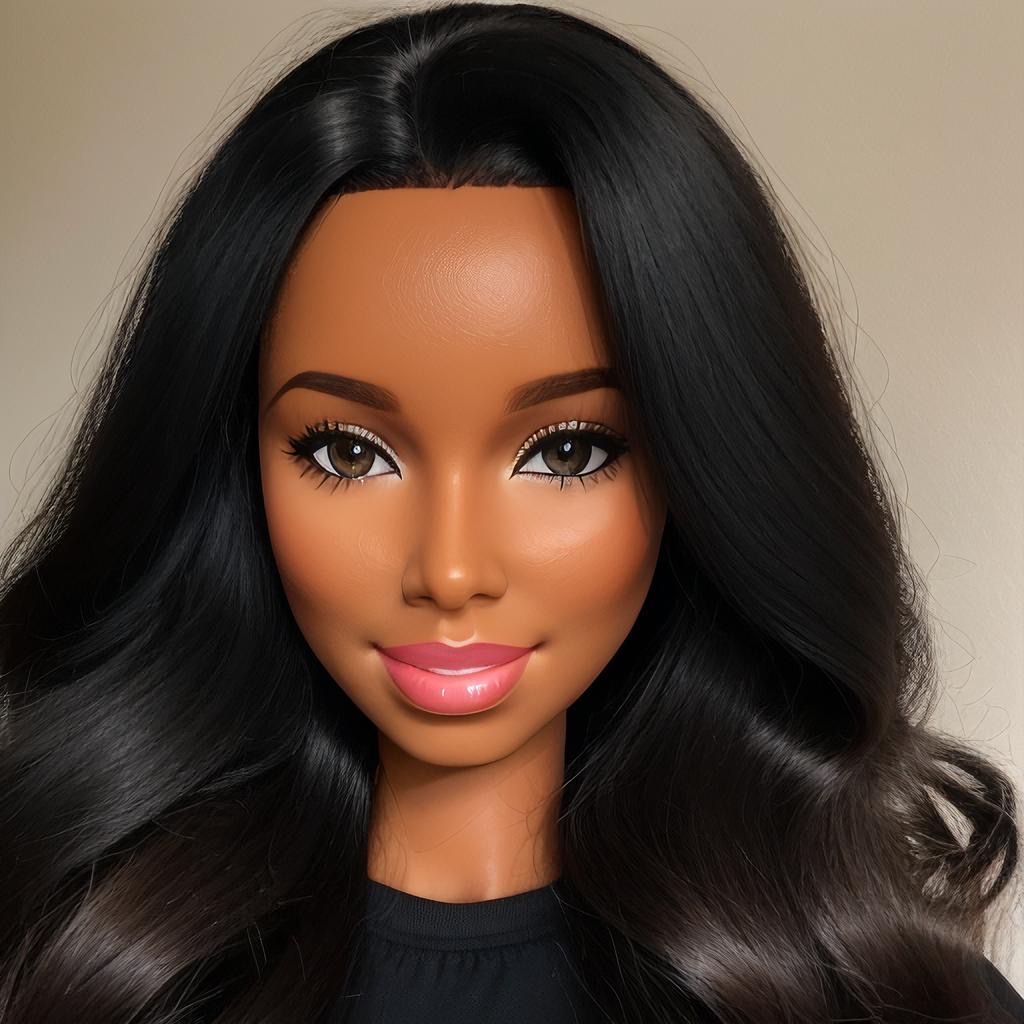 I decided to have a Barbie weekend to celebrate the release of the movie. I got a couple outfits, including one of the outfits I wore for halloween in the past. I also went to Party City and picked up some Barbie plates and pink balloons.
I plan on going out to a nice dinner and then seeing the movie. I also want to do a barbie themed lunch at home that weekend also.
Why am I telling you all of this?
Because the older I get, the more I realize that life doesn't have to be so plain. You can absolutely be creative with your life and make it so much fun.
I don't ever want my readers to think that they can't express themselves in an authentic way because they have to be classy all the time.
One could easily argue that I am too old to celebrate the Barbie movie and that it isn't classy to do so. That isn't the type of elegance I teach and it never will be.
Everything I do during my Barbie weekend will be extremely classy, creative and fun! I think it's easy as we get older to be less creative because we are used to life being plain. I refuse to live that way. In today's post I'm sharing exactly how to be the creative director of your life.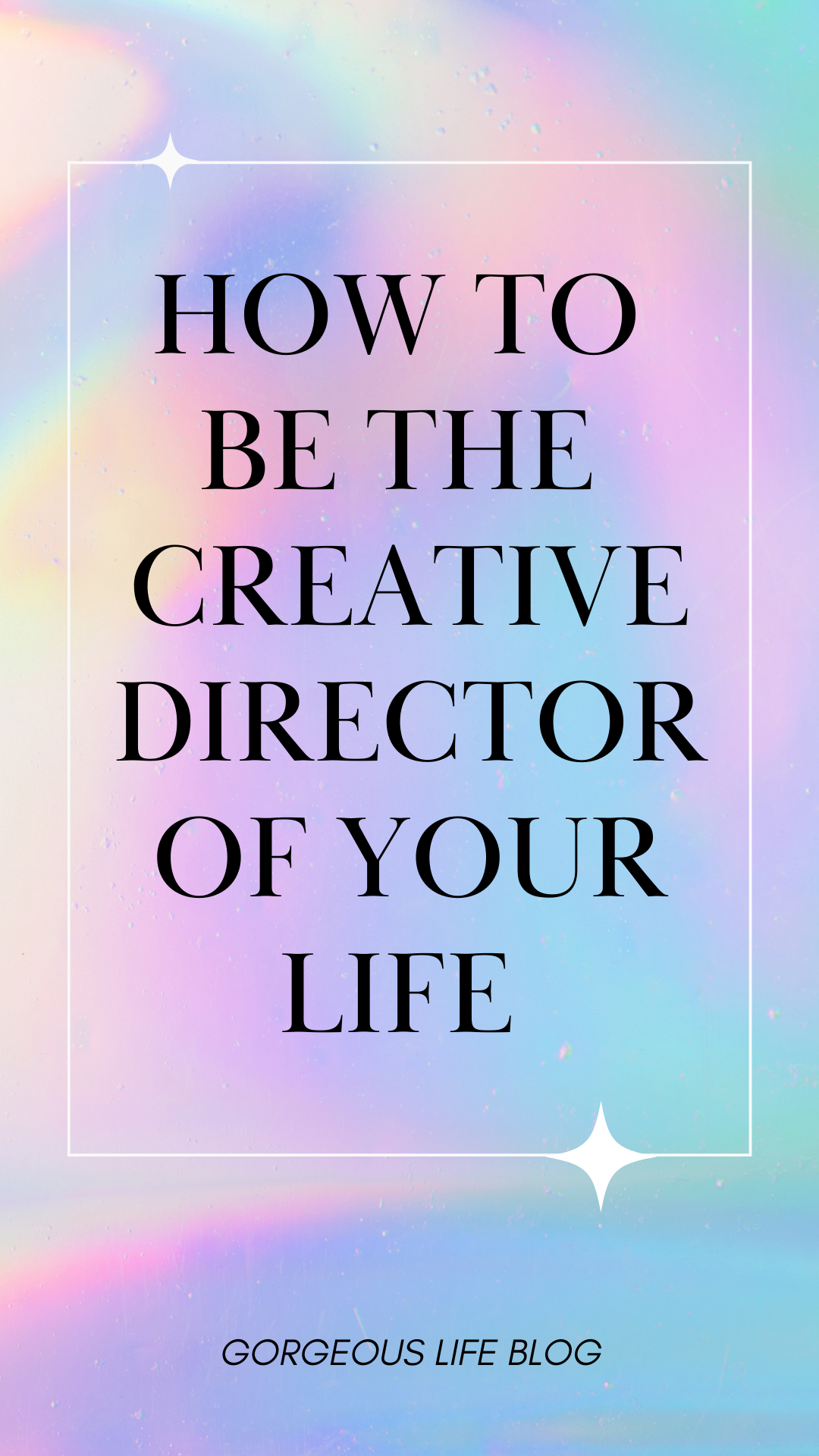 What is a creative director?
A creative director is hired to oversee the entire creative aspect of a project. Most often used in marketing, music videos, photo shoots, and other creative events.
The creative director makes sure that the final product aligns with the creative vision of the project.
If I were creative directing a photo shoot for my blog, I would be responsible for:
Choosing the overall theme of the shoot
The location of the shoot
The outfits I wear in the photos
What shots I need to use for the blog
My hair and makeup
etc.
Now… think of taking on the role of creative director not just with a work project, but with your every day life. Here are 5 ways to be the creative director of your life
1. Theme your dinners
This is one of the easier ways to be a little more creative with your life because you don't have to put in too much effort.
There are a few ways to theme your dinners, I do these all the time and really enjoy the creative aspect of it.
Get creative with the table scape. Think of the way tables are set up at parties or celebrity events. They are always themed and set really nicely. For Barbie weekend at my house I'm using my regular neutral place settings but I found some Barbie plates and napkins at Party City. I'm doing a Barbie themed dinner with just $6.
Don't forget the music. On taco Tuesdays I always play Mexican restaurant music on Spotify so that it is more atmospheric.
Theme your dinners based on a movie/show. I follow a creator on Instagram who does themed dinners for kids. I found one for The Parent Trap which is one of my favorite movies. It's a brilliant idea and an easy way to be creative with meals.
2. Choose a theme for the month, weekend, event, etc
Halloween and Christmas are huge months where people decorate their homes, host events, spend time with loved ones, and get dressed up in costumes.
But why do we only have to have themed months for holidays?
Why not have them any time you want?
Perhaps you don't have to do an entire month, maybe just 2 weeks of the month. You could chose themes based on life events such as anniversaries or even birthdays.
You could also create themes out of anything you want, anything that inspires you.
If you don't want to have a theme for a long period of time, I suggest doing a themed event. I was scrolling on tik tok the other day and saw that people are having an early 2000's themed barbeque party.
I absolutely love that idea! I was a teenager in the early 2000's and I have so many memories from those years. A barbeque like that would be inexpensive, easy to throw together and a lot of fun.
3. Choose a color palette for your life
Every year, Pantone chooses the color of the year. This color sets the tone for fashion, accessories, interior designs, and more.
Working at Victoria's Secret, I've learned that some of my customers have their own personal color palettes.
Some of them love hot pink.
I also have a lot of customers who come in and only purchase items that are all black.
There are also unique color palettes such as customers who love pastel colors, and some who prefer jewel tones.
I love how they coordinate their wardrobe to a color palette that is unique to their personality.
You can choose a color palette for a season, for a single event, or even for home décor. You can change color palettes whenever you want, but color is a great way to get creative.
4. Create your own holiday
I was a 90's kid. I was born in 1990, and I spent the last decade of the 90's making friendship bracelets, convincing my parents to buy me as much Lisa Frank merchandise as possible, and reading Mary Kate and Ashley books.
The 90's was full of amazing memories for me. So when I had kids, I wanted to share those memories with them.
That's why I created 90's day. A holiday where we only do things that we would do in the 90's
We purchase 90's themed t-shirts & wear them all day
We listen to music from the 90's
We eat foods I used to eat as a child
We watch movies and tv shows from the 90's (streaming services has made it so easy)
I go through my childhood pictures and tell them stories
I purchase 90's board games and toys
We typically make some type of friendship bracelet
90's day is always a lot of fun, but it's an awesome way for me to be creative and make a day that is unique to my family. My kids love it and it isn't expensive at all. Many 90's toys are still available today.
I encourage you to create your own holiday. Make it something special for you and take some time to plan activities.
We move 90's day each year according to the weather and our schedule, so it isn't on the same day every year. This means that we never miss it because we have it whenever we want!
5. Be more creative with the Art in your house
I love art so much. I enjoy art museums and I also love when buildings are painted in cities. Art is beautiful, creative and inspiring but I simply do not see enough of it in homes.
I am guilty of this myself honestly. But there are so many places to purchase art that you really can get very creative with art in your home. Society 6 is a great website for finding art and purchasing art prints at an affordable price.
You can also visit antique shops for other types of art to display in your home.
The bottom line
Think of your life like a blank canvas. You can create whatever life you want. There are virtually no limits, and you are the creative director of your life.
Don't be afraid to be creative, start making themes, and live your life in color.