8. Finding Me – Viola Davis
Viola Davis has always been one of my favorite actresses in Hollywood. I was completely hooked on her show How to get away with murder last year because her acting was top tier.
When I heard she was releasing a memoir, I knew it was something that I wanted to read.
This book was so much more than what I thought it would be.
In the book she takes us through her life. All the way back to when she was a child living in poverty, her struggles with bullies, her relationships with her siblings as well as her parents and so much more.
This book took me through all of the emotions. I laughed, cried, felt anger, happiness, and I felt proud when she spoke about making her dreams come true as an actress.
When I finished this book I immediately knew it would wind up on the favorites list.
If you are looking for a memoir that will stick with you, I recommend reading Finding Me.
7. Daisy Darker – Alice Feeney
I actually recently finished Daisy Darker and I have to say it really surprised me. I love murder mystery stories but I have been let down by other murder mystery books in the past so I decided to give this book a try.
I had very low expectations for this book and I must admit that I didn't pay it my full attention when I was reading it because I didn't think it would be that great.
This book follows our main character Daisy Darker.
Daisy has legally died multiple times and been brought back to life due to a heart condition she's had since she was a child.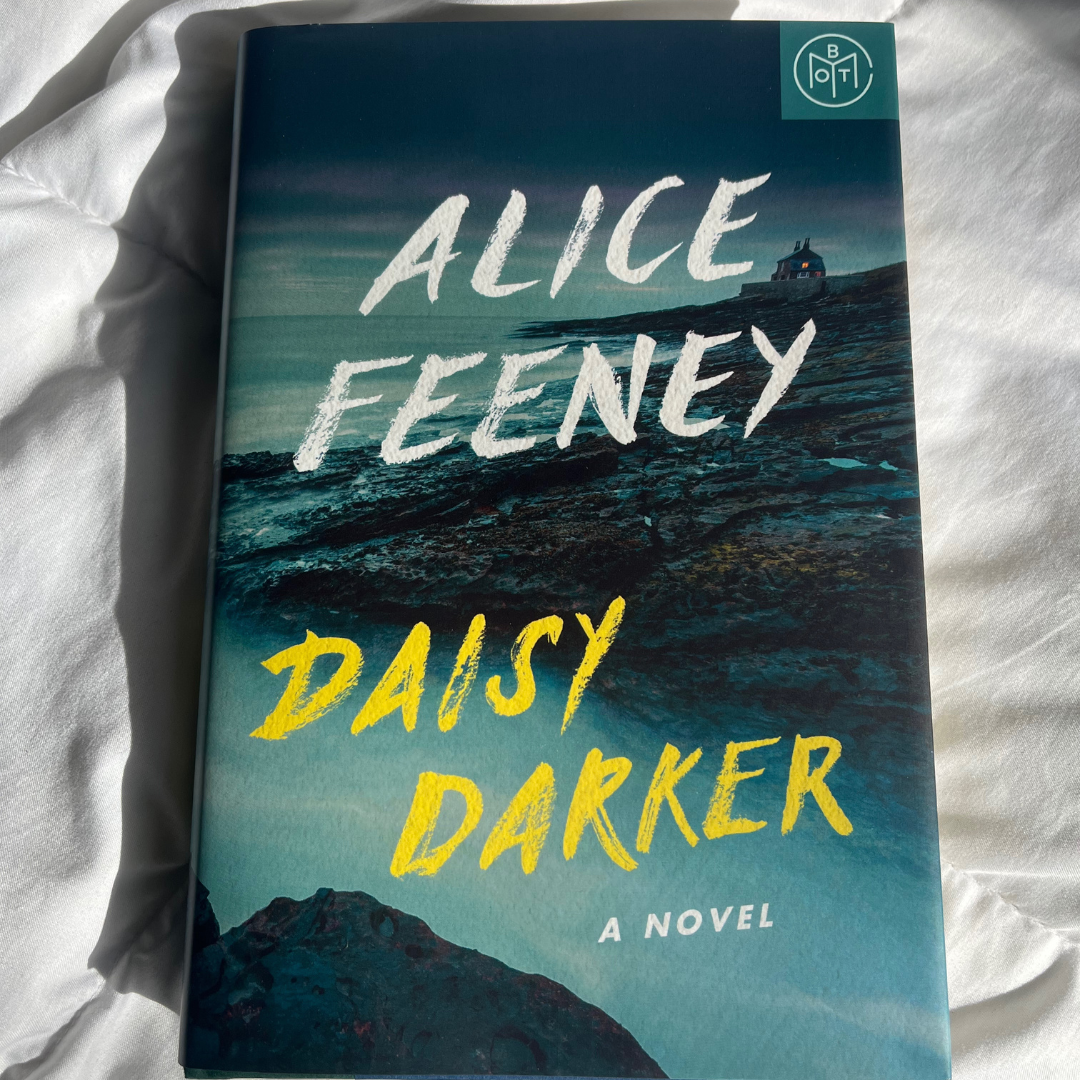 In the story Daisy and her family are all invited to their grandmothers house on the night before Halloween. The house is on an island, so no one can leave until the next morning when it is low tide.
One by one, family members begin to turn up dead.
This sounds like a fun story and I should have put more energy listening to it. I woke up one morning and decided to finish the last 35 minutes of the book before getting out of bed.
I was SHOCKED.
This book has a twist that I didn't see coming.
Also twists like this are my favorite kind of twists.
The ending of the book was incredible in my opinion.
If you want a thriller with a good twist at the end, read Daisy Darker.
6. A thousand Ships – Natalie Haynes
I read this book early in the year and immediately fell in love with it. By this point you might already know that I am absolutely obsessed with Greek Mythology so it is no surprise that I loved this book. A Thousand Ships tells the tale of the Trojan war from the perspective of the women.
When I heard of this I knew it would be interesting because I've always only heard about the war from the men and in books like The Odyssey and The Iliad.
This book completely blew me away. I already knew a lot of these stories going into the book but the detail is amazing and the writing in the book is absolutely breathtaking.
5. Haunting Adeline – H.D. Carlton
I decided to step outside of my comfort zone and read a dark romance this year. I got more than I bargained for but in the best way. This story follows Adeline who has a stalker who finds his way in her home. Adeline is also trying to solve the mystery of her grandmothers murder as well.
This book is extremely dark and deals with a lot of heavy issues. The trigger warnings at the beginning are there for a reason. This story is not for everyone.
The spicy scenes were so well done and honestly this book was hot.
4. Twisted Games – Ana Huang
Neon Gods was actually the first spicy romance that I ever read. I wasn't into romance books before because I stumbled upon romantic comedies and they were all easily forgettable.
I was introduced to Ana Huang and the Twisted series via Tik Tok so I decided to give them a try.
All four of the books are 4 and 5 star reads, but Twisted Games is my favorite.
The story is about a Princess named Bridget who falls in love with her body guard, Rhys. It was steamy, and romantic. I loved every minute of this book and the other books in the series as well.
3. Neon Gods – Katee Robert
I wasn't ready for this book. In the beginning of the year I discovered Katee Robert. She is honestly one of the queens of spice. Her books are extremely sexy and the spice scenes are absolutely amazing.
The best part is that this book feeds into my Greek Mythology addiction because it is about a modern day Hades and Persephone.
Everything about this book is amazing and if you decide to give it a read I suggest listening to the audiobook. It is a dual POV book which are the best when it comes to romance. Hearing both of their voices adds to the experience.
2. Stone Blind – Natalie Haynes
Medusa. I found out about this book a while ago before it was published and I heard that it was going to be released in September.
Well it was released in September…but only in the U.K.
The book isn't set to be released in the U.S. until February 2023. I couldn't handle that. I went into my amazon settings and temporarily changed my location to the U.K. And I was able to access the book via kindle that way.
This book was everything I was hoping for and more. I have always felt like Medusa was a very misunderstood character and I was excited to learn more about her story.
Not only did we learn more about her story, but we also got to follow her severed head as Perseus used it for his benefit. We also briefly get the story from the POV of the snakes on her head. It was quite the adventure and perfect for my because I'm a mythology lover.
I also realized that Natalie Haynes has 2 books in my top 8. Fascinating!
1. The Song of Achilles – Madeline Miller
Where do I even begin with this book? I should tell you that this is a re-read. I read The Song of Achilles in 2021.
I loved it last year and it really stuck with me so much so that I decided to re-read it this year. Re-reading a book that you loved the first time can be risky because you don't know if you are going to enjoy it as much as you did before.
This book though…
I loved it so much more the second time around. I love Greek Mythology, so the cast of characters and the story of this is like a drug to me.
The writing is unmatched and it is truly a feast for the imagination.
This book tells the story of Achilles's life from when he was a child all the way through the Trojan war.
It is incredible and I highly recommend.
My Favorite Movies
I watched a lot of movies this year. Some in the theaters but most at home on streaming services. I enjoy movies but I do prefer books.
There were 2 movies that really stood out for me this year!
1.Don't worry Darling
I've always been obsessed with the 1950's era. I love the fashion and I like the music. I also love the show Black Mirror because it is mind bending.
When I found out there was a movie that was described as black mirror set in the 1950's I was instantly excited.
There was a lot of drama surrounding this movie when it was released and
2.The Gray Man
Netflix