I love to cook. I'm always looking for new recipes that I can add to my household menu. I wasn't always like this though. For many years of my 20's, I lived off Velveeta and Hamburger helper. I didn't want to be that way, I just didn't know how to cook. 
It wasn't until I became a stay at home mom and started leveling up my life that I took an interest in cooking.
I wanted to prepare home cooked meals for my family.
I wanted to have recipes that I could pass down to my children.
I also wanted to know the ingredients that were in my food. 
I slowly but surely started trying recipes and one by one, I've started to have quite the collection. I enjoy cooking now, especially when I have a good playlist or audiobook to listen to.
Cooking is an important part of homemaking. You are nourishing your body and your family with the meals you provide.
You are also making beautiful memories around the table every time you have a meal together!
In today's post, I'm sharing 5 tips for a fun and creative experience with cooking!
If you haven't taken cooking seriously yet or if you are intimidated by cooking, I hope this post helps you begin your cooking journey!
If you've been unmotivated with cooking lately, I hope this post inspires you to get back in the kitchen!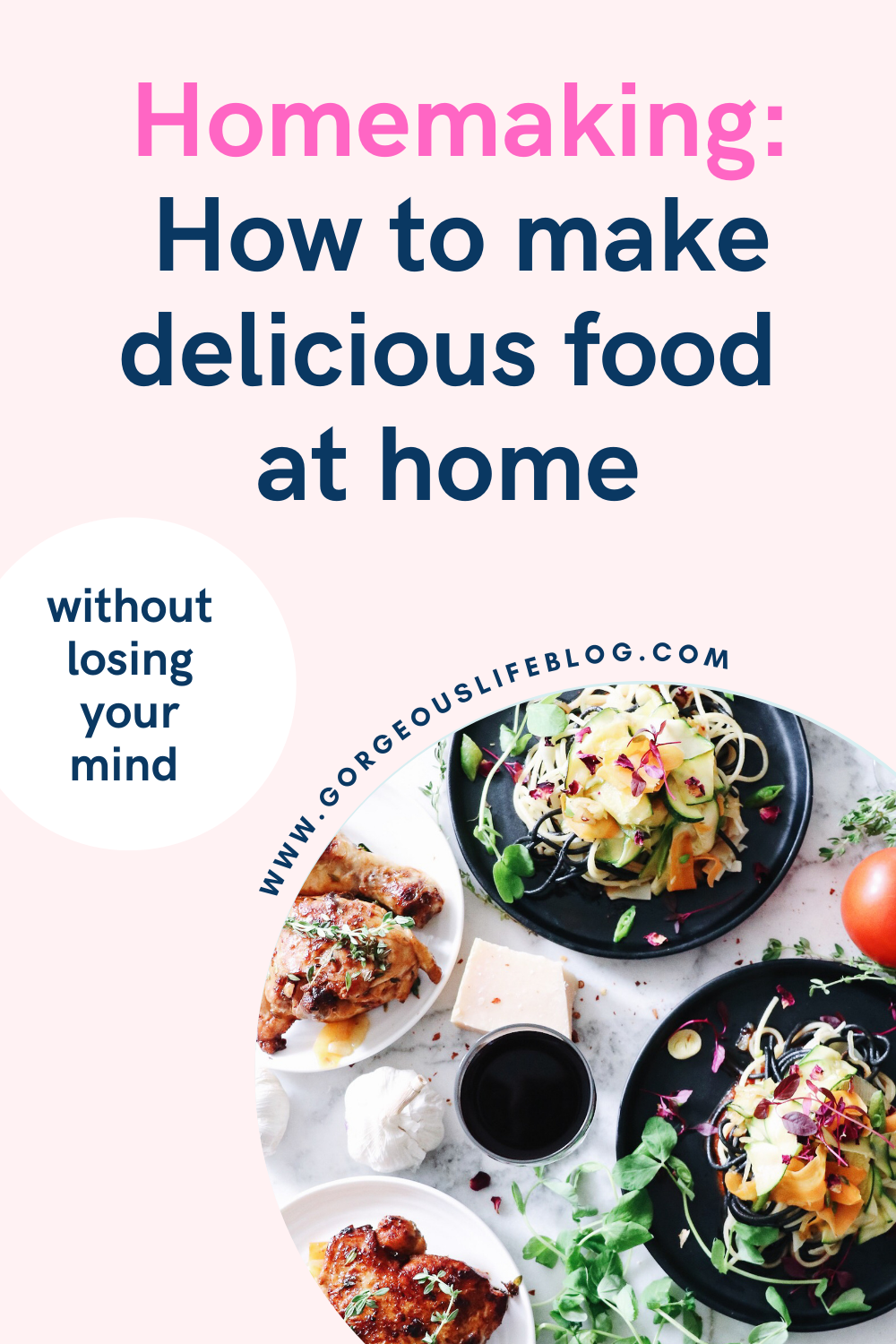 1.Gather recipes
When I started cooking more food from scratch, I didn't have any recipes. I didn't have any family recipes that were passed down, and I was overwhelmed with all of the recipes online. With Youtube, All Recipes, and multiple social media platforms to choose from, I had no clue where to start.
So I decided to take a different approach.
I wanted to start with things that I was already eating.
Remember when I mentioned that my family ate a lot of Velveeta macaroni and cheese?
I was tired of spending the money for the boxes every week, and I know that the ingredients of the cheese are…questionable.
I started my cooking journey with a macaroni and cheese recipe! It was the first thing that I made from scratch.
When you finally decide to learn new recipes, the easiest place to start is with things you are already purchasing pre-made from the store.
Family recipes
What was your favorite homemade meal growing up? 
Most women have at least a few of our parents and grandparents recipes that we can get our hands on and cook ourselves. This is a great way to keep recipes through multiple generations.
Find recipes online or in magazines.
Youtube is a great place to start if you are looking for recipes. Tiktok is amazing too because the videos are shorter but still simple to follow.
Magazines like All Recipes are also wonderful resources for finding recipes.
2.Test out the recipes
Before I officially add new recipes to my recipe binder (which I'll show you later) I have to test them out first.
Cooking is a lot of experimenting. Sometimes you will follow a recipe and find that you have to tweak it a little bit just to make it right. 
It took me a couple of tries to perfect the macaroni and cheese recipe and make it simple. I want to make sure it tastes amazing and will turn out the same every time.
I love listening to an audiobook or a playlist while I'm cooking.
I have a lot of fun in the kitchen and I like making it a magical experience.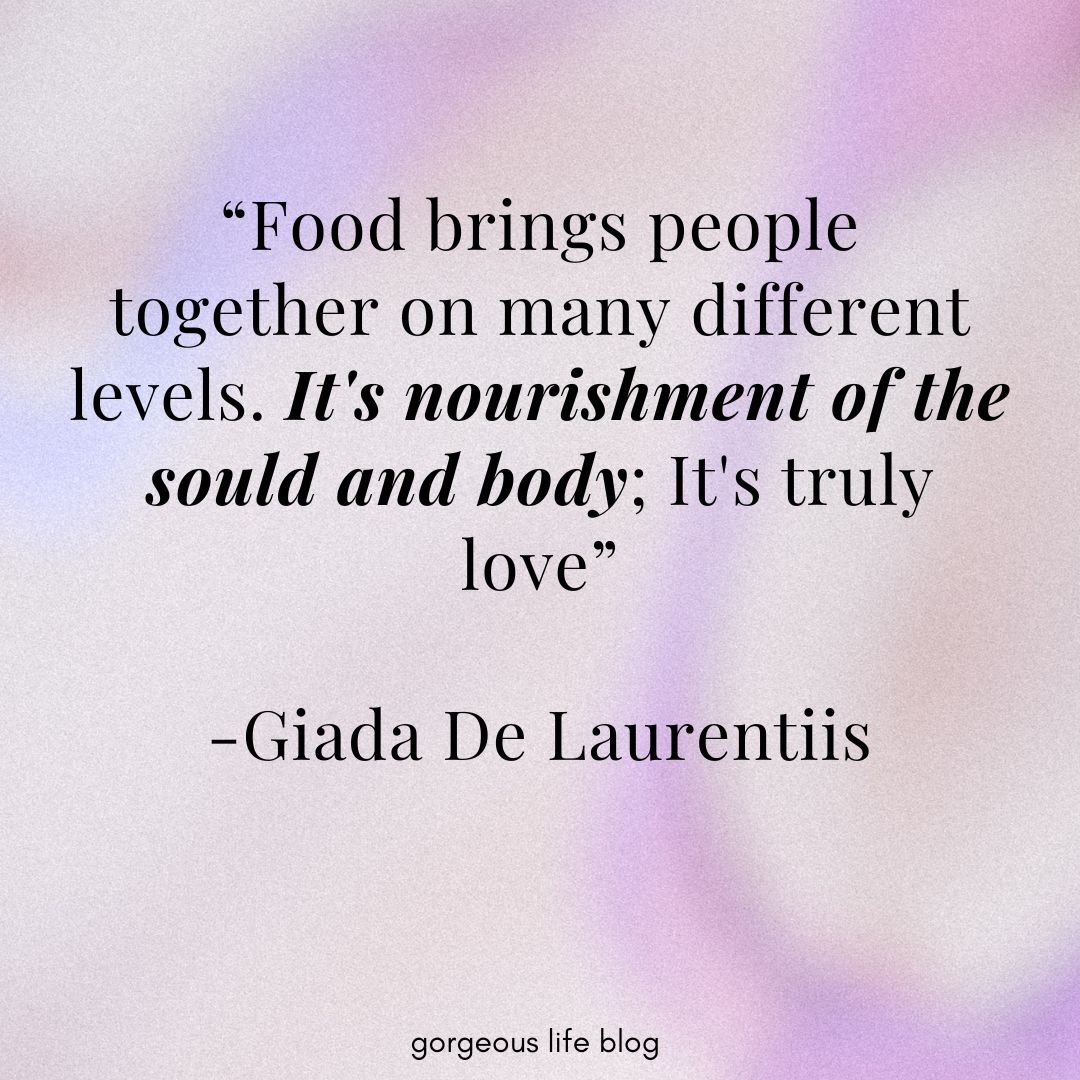 3.Find your signature dish
After you cook for a while, you might discover that you love cooking but you hate baking. You also might find certain types of cooking more intimidating than others.
One thing you will discover is the dish that should be your signature dish. Something you can cook from scratch with ease, and make it taste incredible.
You may discover your signature dish rather quickly, or it might take you a bit longer. It took me a while to figure out what I wanted my signature dish to be and then I finally settled on my homemade ravioli.
You can also have multiple signature dishes. 
A dish that you bring to parties and potluck dinners
A dessert dish
A dish that you serve at home with your family
4.Create a recipe binder
This is one of my favorite parts. Creating a recipe binder is fun because you are curating your own recipe book to be used for possibly generations to come.
Once you finalize a recipe, print it out and put it in a binder of your choice. I found a pretty blue binder during back to school time a few years ago, and I use the plastic sleeves to keep the recipes from getting stained or wet.
Whenever I need a recipe, I simply pull it from the binder and put it on the fridge for easy reference.
My recipe binder still only has a few recipes in it, this is because some of the recipes that I've tweaked I have to type myself.
The easiest recipes are the ones you can just print from the internet.
I use canva when I have to create and type my own recipe. They have recipe templates that make it simple to add a photo of the dish as well as the instructions for cooking.
5.Bonus: Create a visual menu
I started a menu at the beginning of this year and I haven't finished it yet. It takes a lot of work to create a visual menu.
You must remember to photograph each of the meals you make and you have to have good lighting to make the photos look nice.
A visual menu is wonderful to put at the front of your recipe binder because this gives a visual aspect to all of the recipes.
You can also photograph yourself of your children eating the meals and use those photos in the menu. It's a fantastic way to preserve memories over time.
Conclusion:
Cooking is an important part of homemaking and is a great way to get creative while making incredible meals for yourself and the family. It takes practice and proper meals with natural, healthy ingredients can sometimes take a long time to make.
The longer you practice cooking and baking, the better you will become at it. You will be able to create a beautiful recipe book to last a lifetime.
Happy Homemaking!
Sending Love,
Victoria