I know that it is only October 4th, but I really want to share my Halloween costume with you in case you need an idea. It is very simple, and I love it so much that I couldn't wait until Halloween night to share it!
I have wanted to be Barbie for a long time now but I was having trouble deciding if I wanted to do a more elaborate costume with the Barbie box, or if I wanted to something simple. The Toy Story Barbie costume was very cute but I felt like it was of a little over done so I knew I didn't want to do that one.
The awesome thing about Barbie is that Barbie now makes dolls in all shapes, sizes, ethic backgrounds, and careers. This means that pretty much anyone can be a Barbie.
I went to Target to check out what the current Barbie dolls looked like and how they dressed. Most of them were dressed in regular clothes. I could have just worn any outfit and called myself a Barbie.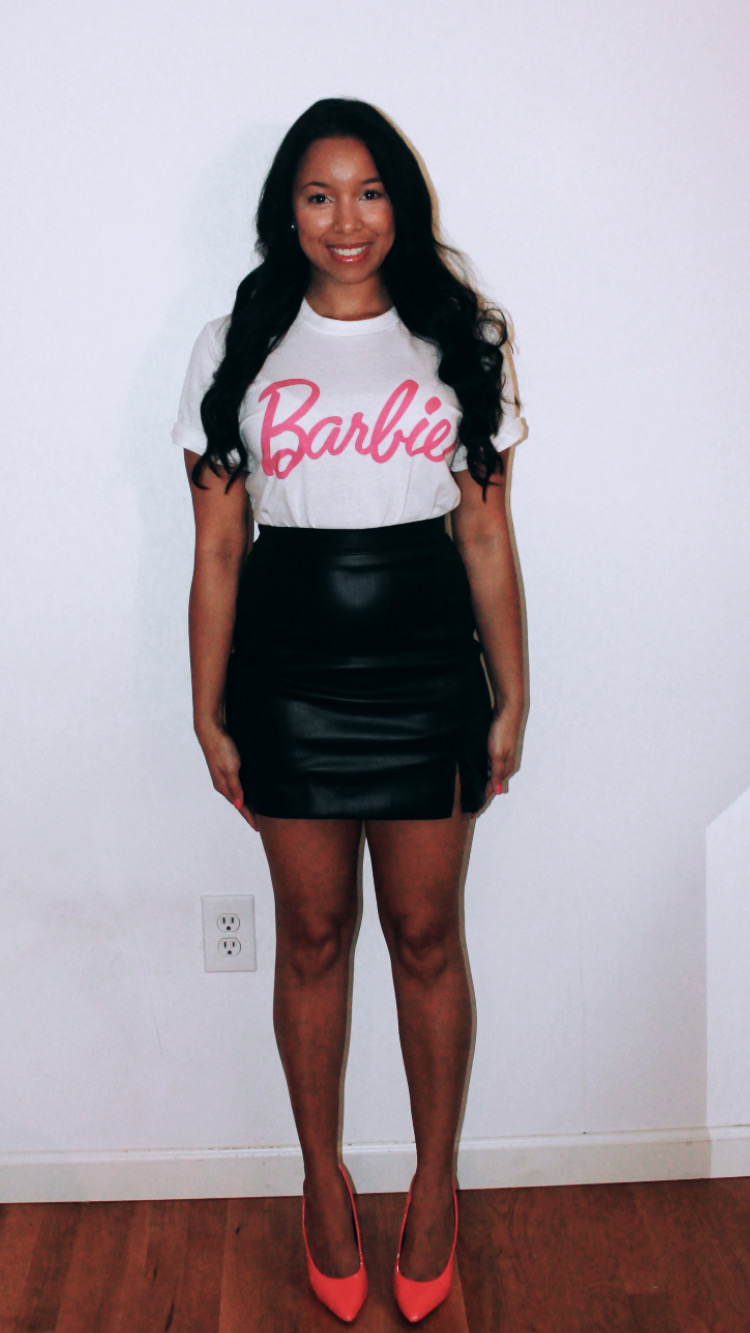 But I wanted to make sure that it was clear what my costume is, so I went online searching for Barbie accessories. I was able to find this Barbie Logo tee a great deal so I ordered it right away.
I already had the skirt in my closet. It is from Hollister last season, so I'm not sure if you would be able to find it now, but any black skirt will do. I also have had the pink shoes for many years. If you look closely, you can see that they are torn and scuffed.
I wanted to throw them away, but I have had so many amazing memories with the shoes that I can't let them go. I'm glad I kept them because they came in handy for this costume.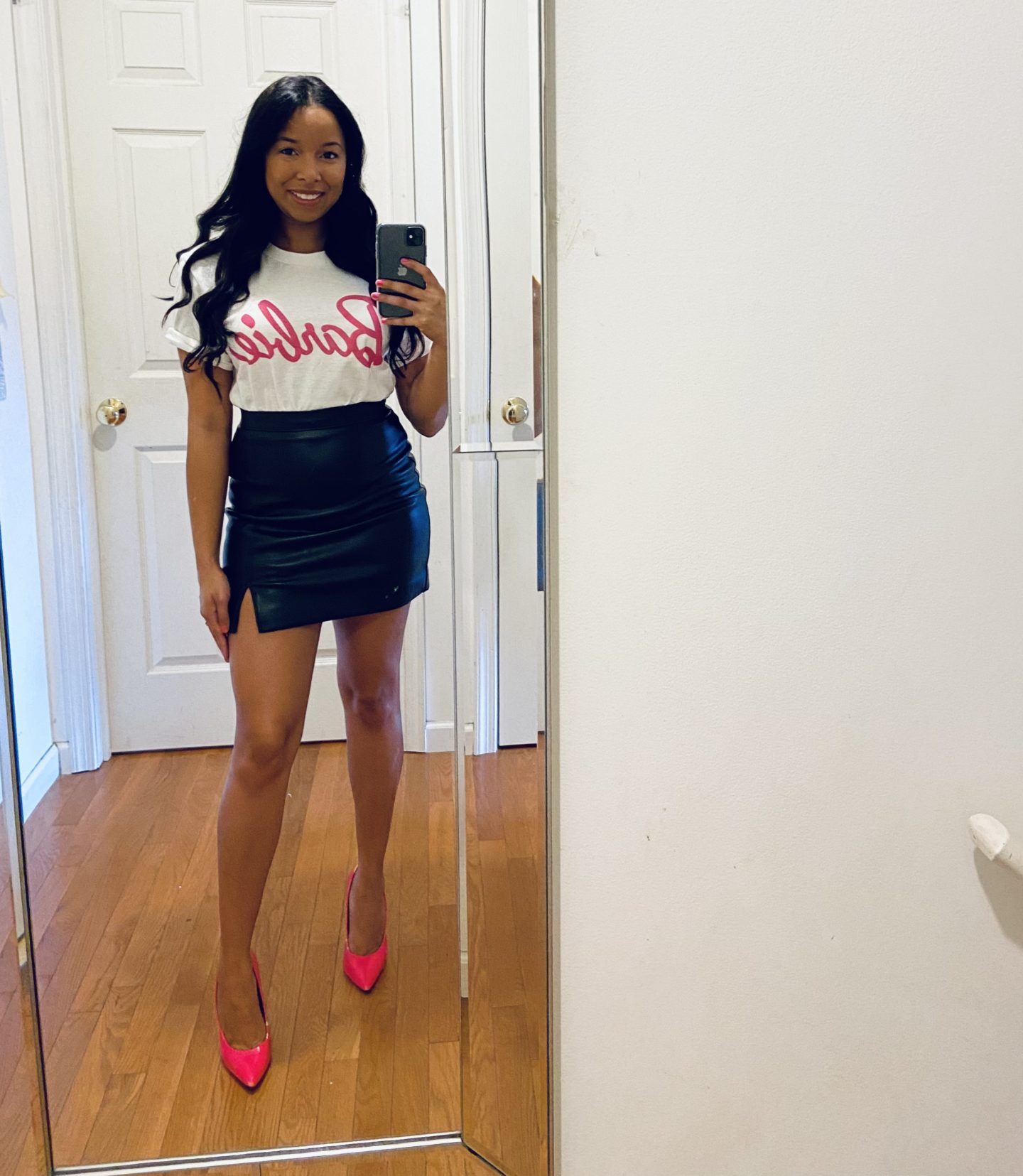 I also ordered these pink sunglasses from amazon. They are much too big for my face, but I have a very tiny face so I wore them on my head.