In today's post I'm sharing everything you need to know about caring for your mind, body and soul. It's the end of August right now and I have decided to work on wellness in September.
With summer coming to an end and things slowing down for the colder months ahead, I think it is the right time.
I talk about elegance and class a lot here on the blog, but I also talk about personal development, because in my opinion the two topics go hand in hand.
Summer was exhausting for me. It was extremely fun and memorable, but I was busy every single day and I barely had time to take a break. October will be eventful too because it is my favorite month of the year *I love Halloween* so September will be the best transition month.
I plan on making intense lifestyle changes in September and tracking everything. Of course I think this will be extremely helpful for you as well so I decided to write a post to share with you.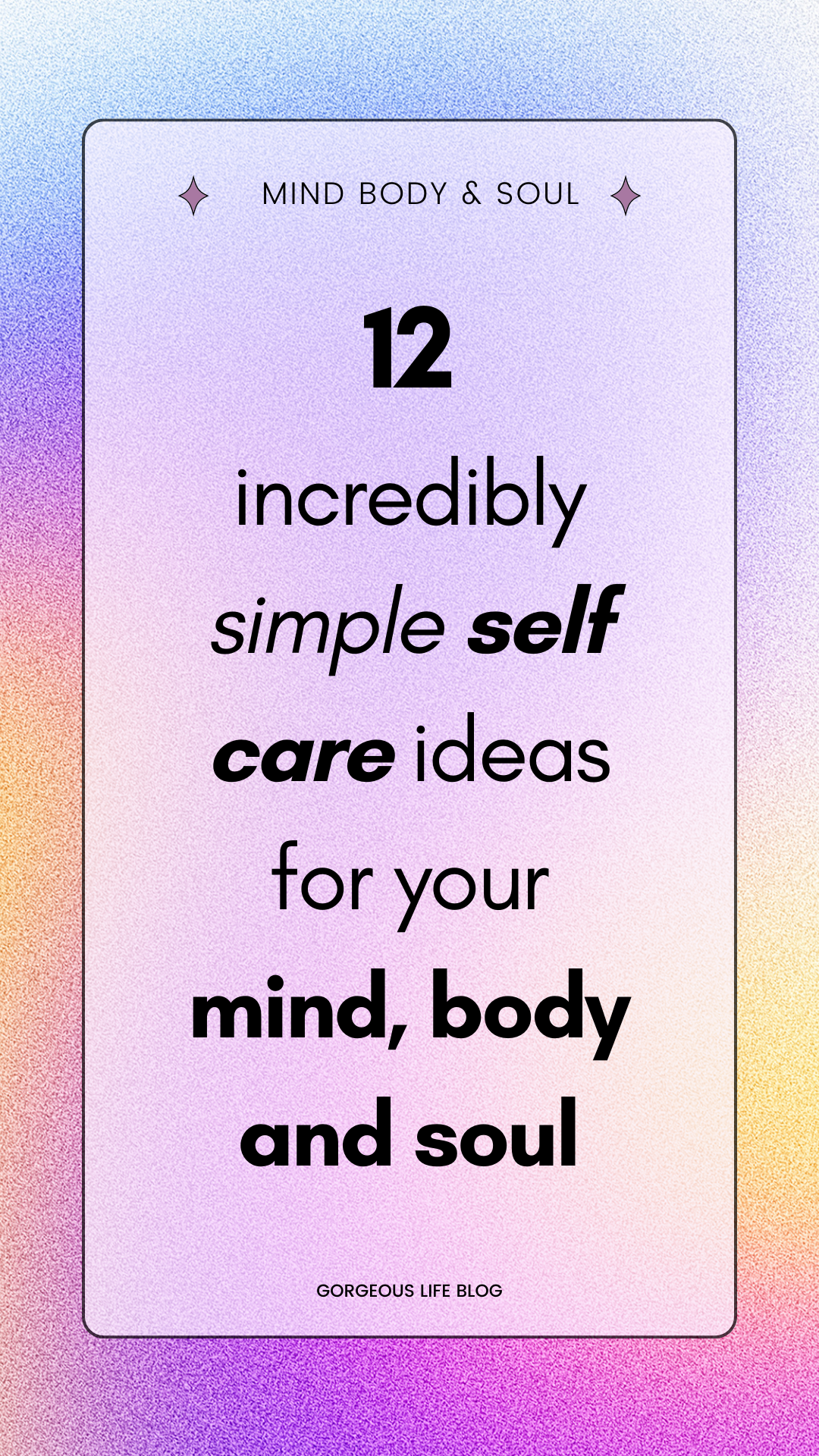 Why care for mind, body, and soul?
You may wonder why I am taking an entire month to focus on my mind, body, and soul. It seems like a lot to focus on in just 30 days. It started off with just doing a simple diet challenge. I made a decision that I was going to start eating differently in September and wrote down some of the changes I was going to make.
Then I realized that if I was already changing my diet that I would probably see incredible results if I take my workout routines up a notch. Diet and exercise is the best way to get amazing physical results.
I've already been doing mindset work on a smaller scale with meditation, visualization, and affirmations for a couple of years.
Over the summer, I have been so busy and I didn't keep up with any of the mindset work I had been doing. I wasn't using my habit trackers or anything for the entire summer.
And for the soul. I have always been fascinated with soul searching, and with all the things that are good for my soul.
The music that gives me chills, memories that will stick with me forever, food that makes me dance every time I take a bite. I have noticed all of these things before, but I haven't taken the time to purposely experience them.
I came up with several ways that I am going to care for my mind, body and soul this month so I want to share them with you! My wish is that this post will inspire you to do the same!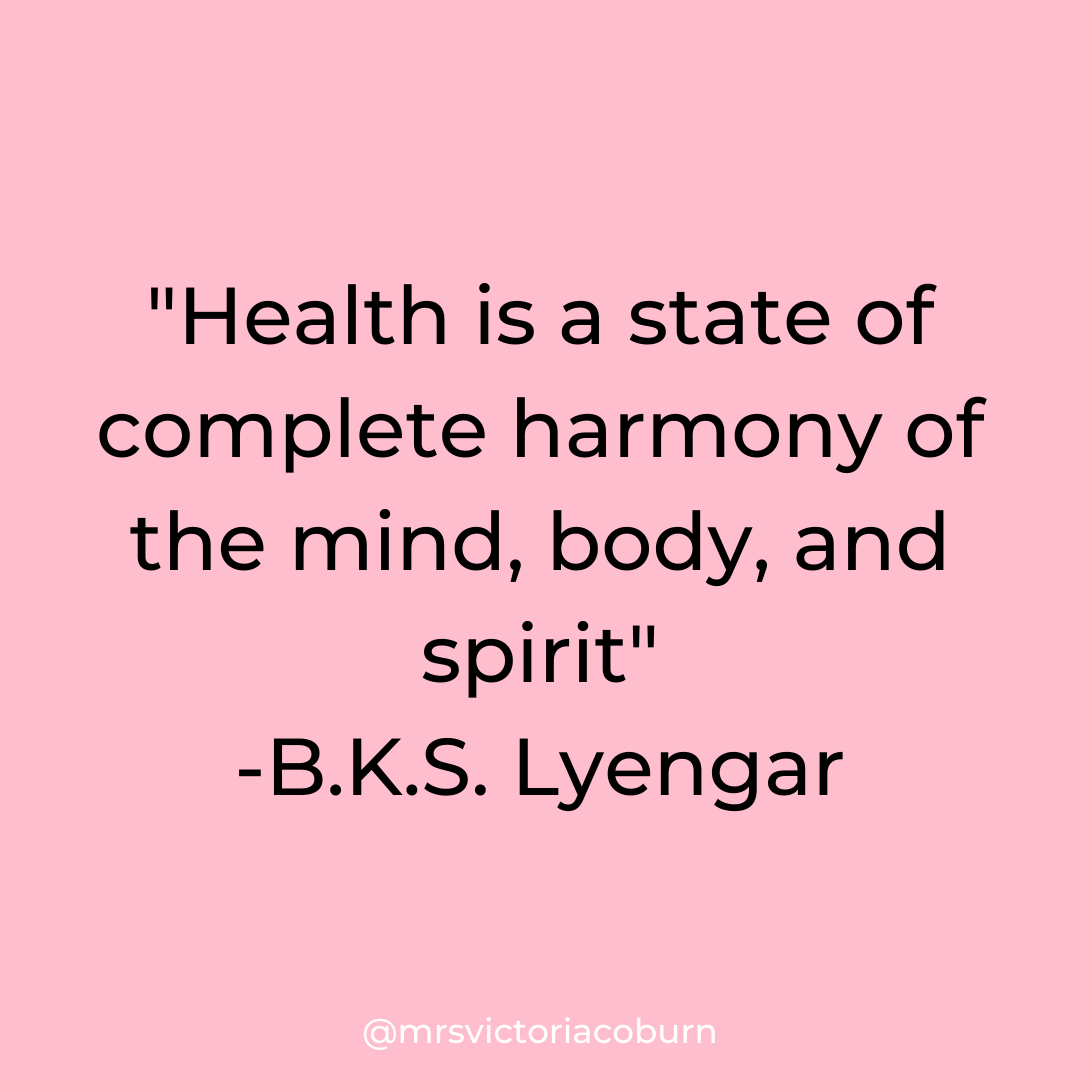 Self care for the mind
Here are the ways that I plan to take extra special care of my mind this month.
1.Getting back on track with meditation. I started meditating a couple of years ago. Since then, I have wondered how I lived all these years without it.
Meditating is excellent for relaxing my mind and controlling stress and anxiety. When I am consistent with my meditations, I honestly feel like I've unlocked a secret part of my mind.
A part of my mind that is powerful and beautiful. A part of my mind that was lying dormant all this time, waiting to be released.
How you can start meditating: The best way to start with meditation is doing guided meditations. When you are first starting out, it is nearly impossible to quiet your mind.
Any little sound causes distractions and takes you out of your element. That is why guided meditations are perfect for beginners because it will tell you exactly what to focus on.
The best part is that there are guided meditations for calm, love, anxiety and anything you could think of. Just go to YouTube, search guided meditations and find one that you need. Try not to choose one longer than 15 minutes if you are just starting out.
2.Visualizations. Visualizations are similar to meditations. The difference is that with visualization you are visualizing something that you want. It can be anything for you, but for me it's health, happiness, and career growth.
All you have to do is close your eyes and start imagining the things that you want in life. They can be short term and long term goals. This is one of the ways that I use the Law of Attraction to manifest things into my life.
How you can start visualizing: I have a blog post all about it! Read the post now
3.Affirmations. Another tool from the Law of Attraction toolbox, affirmations work wonders when it comes to reframing the mind. Once I realized that my mindset is hindering me from the things that I want in life, I was able to use affirmations to make an incredible mindset change and my life improved right before my eyes. It is truly magical
How to start with affirmations: Read this amazing post all about affirmations
Caring for the body
This is going to be a little bit tricky for me because food is my weakness. But not matter how much I love cake, I'm going to cut it out of my diet along with a lot of other things. I posted about it on my Instagram, you can see that post.
In addition to making major diet changes, I am also going to start my workouts again. I love working out and I was doing an awesome job with my workout routines until late spring. When the weather started to get warmer I began spending a lot of time doing activities with my family. My life got busier as the days went on and I realized that I haven't been very consistent with my workouts.
I plan on taking my weight, body measurements, and writing down how I currently feel about my body before starting to work out at least 3 times per week. I don't want to over work myself.
So I am going to do what is comfortable for me. I found this fully body workout by Pamela Reif and I plan on making this a regular in my workout rotation. I have also been loving dance workouts lately because it is great cardio and doesn't really feel like a workout because I'm having fun. I love this workout by And8 fitness.
I can't wait to see the results with my body at the end of the month. Not necessarily how it looks (although that is a bonus) but I how I feel with the change in diet and more exercise.
4.Getting facials.
5. Practicing yoga or basic stretching Yoga is a fantastic way to strengthen your mind body connection and luckily there are many videos about yoga on line free of charge.
Caring for the soul
The only thing I really know about soul searching is what I saw on the movie Eat, Pray Love. If I'm being honest, I haven't even finished that movie because both times I tried to watch I got extremely bored and fell asleep.
What I got from the movie is that the main character traveled to the other side of the world, went on adventures and learned a lot about herself from the experience.
I will not be traveling around the world, so I will be feeding my soul at home. I did research about soul searching and most of the tips are very generic, so I figured I would have to figure out my own soul searching routine.
6.Watching my comfort movies & content that makes me laugh. If you have been to my blog before or are on my email list, you might already know how important laughter is for me.
7.I truly believe that laughter is a form of medicine. I will be watching all my favorite funny movies and all the content that I have saved on my phone that will make me laugh.
8.Listening to songs that give me chills. I know I'm not the only person who gets chills when certain songs are playing…am I? Well over the years I have been taking note of the songs that give me chills and I have made a playlist. I am going to listen to them more this month.
9.Self discovery journaling. I'm no stranger to journaling, but I have never done any self discovery journaling. I have lots of journal prompts saved but I never have really done them. That all ends now. I am going to be doing prompts from this post
10.Philosophy deep questions: I love philosophy and there are some deep questions that I found a while ago. I wanted to answer them but I never did, and I will be adding them into my daily journaling routine.
11.Eating my comfort foods (as long as I am not breaking my diet challenge) I want to start eating soul food as long as it isn't cake, candy, cookies, etc. Let's see how that goes.
12.Spending more time outside. The weather will become more tolerable and I want to spend more time outside. I want to go on more hikes and maybe even have a picnic or two. It will be very relaxing.
Final thoughts
I'm excited to start the month! I'm pretty confident that I will be able to complete the diet challenge, my workouts will be a lot of fun, but I am most excited about the soul care.
I can't wait to report back and tell you what happens. You can do all of the things that I am doing! If you do decide to try any of these things, leave a comment and let me know how if goes!