Hi there! It's wonderful to have you visit Bombshell Book Club. If you are new here, my name is Victoria and the last book I read before I stopped reading was the twilight series. I spent over a decade living my life without books and decided to start reading again when we were placed under lockdown as a result of the pandemic. I loved it so much that I started a book club. Today I finished reading Tokyo Ever After by Emiko Jean and I have some thoughts! Stick around because we need to talk.
*There are no spoilers in any of my book reviews, and this post may contain affiliate links.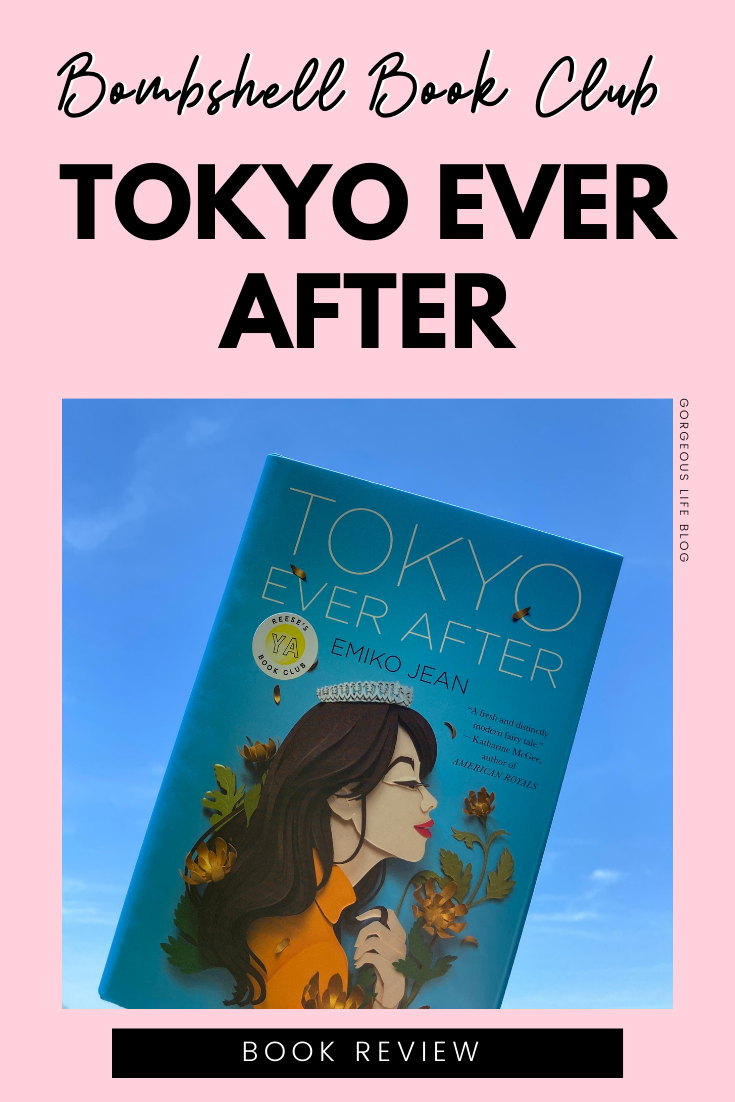 How I discovered Tokyo Ever After
When I first started reading in 2020, I had absolutely no idea where to start. Thankfully there are tons of incredible people on Youtube who do book reviews so that you are able to find books that you will like. Hailey in Bookland was one of the first Booktubers that I came across, and I've been a huge fan of her channel ever since. If you are new to the book world, I highly recommend you follow Hailey on Youtube. I have found so many amazing books from her.
Hailey published a video about all the books that she wanted to read this spring and Tokyo Ever After was on the list. She said this book had major Princess Diaries vibes. If you have read other posts on this blog, you might know that Princess Diaries was the movie that sparked my obsession with modern elegance. It's why I created an entire blog on the topic. I knew that this book would be perfect for me and I had really expectations. I pre ordered the book on Audible, and began counting down the days until it's release.
What is Tokyo Ever After About?
This book follows the story of a young lady named Izumi. She is Japanese, but she was born and raised in The U.S. without a father. One day, she and her friends discover that her father is the prince of Japan and suddenly her life is turned upside down.
It was described as Princess Diaries meets Crazy Rich Asians and honestly, I couldn't come up with a better description for this book.
I wish I could share more about the storyline, but I do my best not to include any spoilers in my reviews, I want you all to have the amazing reading experience that I had with this book.
What I loved about the book
The storyline. As I mentioned before, I love everything about fairytales, and Tokyo Ever After is pretty much a modern day fairytale just like Princess Diaries is. This is exactly the kind of book that I spend hours online searching for and it was just thrown in my lap
The vibes. I have to say that I binged this book. I couldn't stop reading. At the same time, I didn't want the story to end because I loved it so much. When I listened to it on Audible, it was like watching To All The Boys I've Loved Before (by the way, if you haven't seen any of the TATB movies on Netflix, please go watch them asap). I can absolutely see this being a movie on Netflix and I would love it so much.
The ending. The whole time I was listening to the story, I was praying that the author would get the ending right. There is nothing that I hate more than a book that is awesome until the end. Emiko did an amazing job with the end of the story. It keeps you wanting more. In fact, when I was finished with the book, I immediately reached out to her on Instagram asking if there would be a second book. Spoiler Alert: THERE WILL BE A PART 2!
Are there any twists?
If you have read any of my previous book reviews you know that I absolutely love a good plot twist. I love to be shocked when I'm reading. I love it when something happens that I could never see coming. There are no twists in this book, and that is okay because this book was amazing without any twists.
I think you will love this book if:
You love fairytales, princesses, royal families, or all of the above. This book is perfect for you if you enjoy an easy, girly page turner that will keep you wondering what will happen next. This is the perfect read for spring/summer.
Tokyo Ever After was an easy 5-Star read for me. It will probably make it on my list of top 5 books of this year. I plan to read at least 50 books this year, and this was number 26. I'm very pleased. The Author did an amazing job. Highly Recommend.