Hi there! It's wonderful to have you visit Bombshell Book Club. If you are new here, my name is Victoria and the last book I read before I stopped reading was the twilight series. I spent over a decade living my life without books and decided to start reading again when we were placed under lockdown as a result of the pandemic. I loved it so much that I started a book club. Today I absolutely must tell you about The Husband's Secret by Liane Moriarty, so stick around because this is a good one.
There are NO SPOILERS in any of my book reviews…
*this post contains affiliate links*
How I discovered The Husband's Secret
I discovered Liane Moriarty when I watched Big Little Lies on Hulu. Honestly, I was very late to this show. I only watched it last spring and I'm pretty sure it had been out way before then. All I knew was that Reese Witherspoon was in the show, so I knew it would be good so I gave it a try. After watching Big Little Lies, I realized that the show was based on a book and that Liane Moriarty had quite the collection of books, so I dove into her work without hesitation.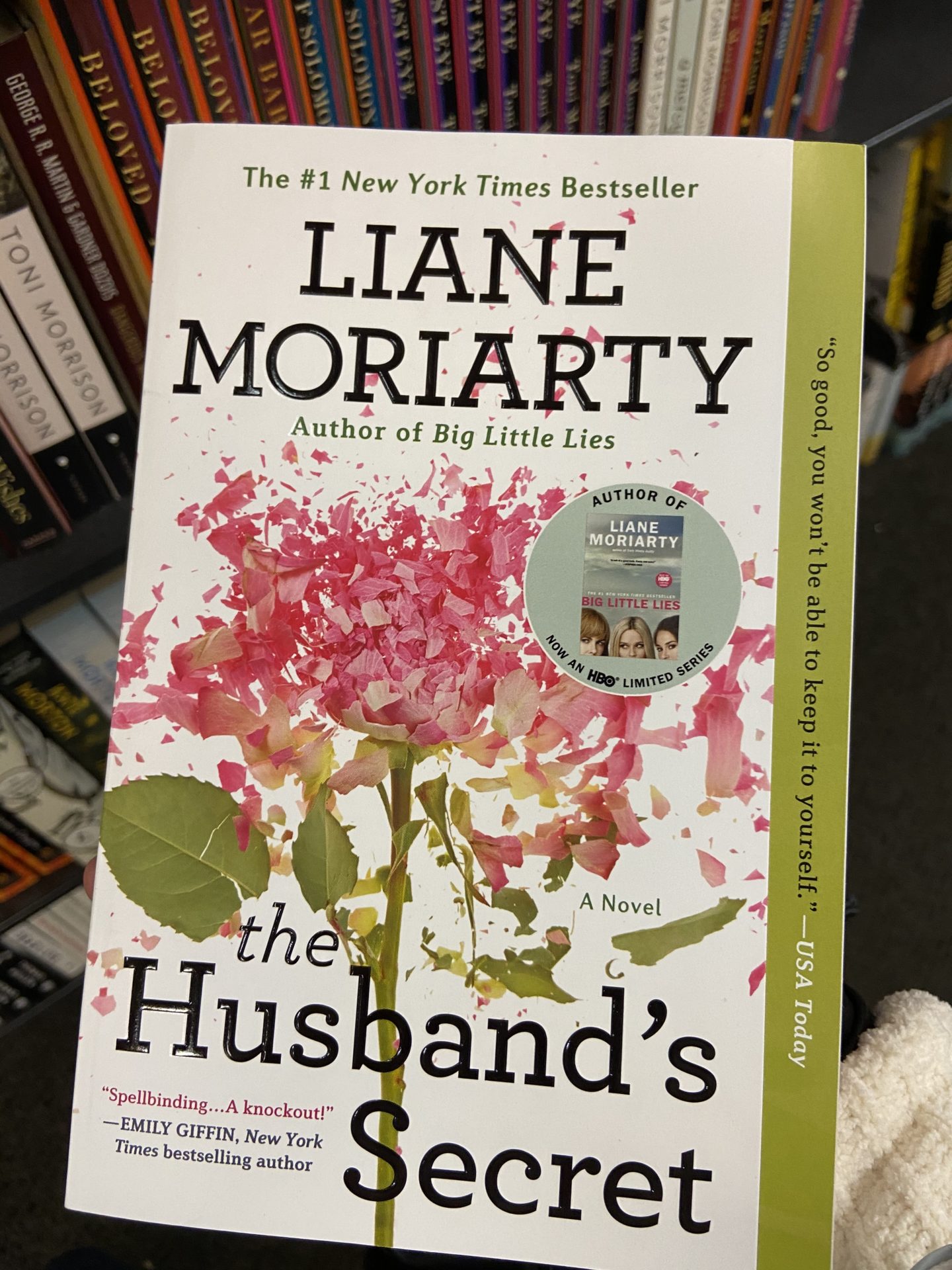 What is the book about?
The story is about a husband and wife who live a seemingly ordinary life. They have a happy family, the husband travels for business, the usual. One day, the wife (I'm so terrible with names and I already forgot) discovers a letter that her husband wrote to her. The letter clearly states that she is not to read the letter until her husband has passed away. 
We follow the wife as she struggles with the decision to open the letter early or not, and I don't want to give away too many details. 
What was the experience like?
I was unaware when I first picked up the book, but it reads like Big Little Lies. If you have never seen the show, it follows the stories of multiple families in the same community and how their lives intertwine with one another. That is how The Husband's Secret is. Not only do we have the mysterious letter, but we also follow two other families and how all of their lives intertwine.
What I loved about The Husband's Secret.
It wasn't predictable.
Okay when I gave my husband the basic rundown of the storyline he immediately put the pieces together and figured it out, but I definitely didn't think that way when I was reading it and I didn't see any of it coming at all. I was actually pleasantly surprised when the big secrets were revealed.
I loved that it read like Big Little Lies. Sometimes after I finish watching a show I immediately look online for books that are similar and sometimes it is hard to find, this one was fun because It was just like watching a show.
Something you should know…
I listen to most of my books on Audible so I can multi task. I read while I'm cooking, cleaning, etc. Some books are easy to read no matter what I'm doing and some require more concentration. The Husband's Secret, because it follows several families, requires more concentration than some of the other books I've read in the past. It was easy to get lost and have to rewind the book because the chapters changed while I was cleaning.
Are there any twists?
YES! Okay let me just say that the twist that happened…I don't know if you would call it a twist, more like a major life event but MY STARS was it shocking. I honestly was quite impressed because I love when something wild happens in books that I never would have guessed. This was definitely it.
Do you recommend The Husband's Secret?
Absolutely! I was pleasantly surprised by this book. It was a very fun read and the shock near the end, in my opinion was very well done. I wish I could have my memory wiped and read this book again. If you are bored and need something new to get lost in, I highly recommend picking up this book. Get it here