Hello and welcome to my blog! If you are new here, my name is Victoria and I talk all things modern elegance and personal growth. Today, the Kardashian-Jenner family announced online that their famous reality TV show Keeping Up with the Kardashians is coming to an end. This made me realize that I've learned many life lessons from Kim Kardashian West over the years and today I'm sharing them with you.
I started watching Keeping up with the Kardashians many years ago back in season 1. I loved the family but I certainly wasn't expecting them to become as famous as they are today. I love all the sisters each for different reasons, but I especially loved Kim.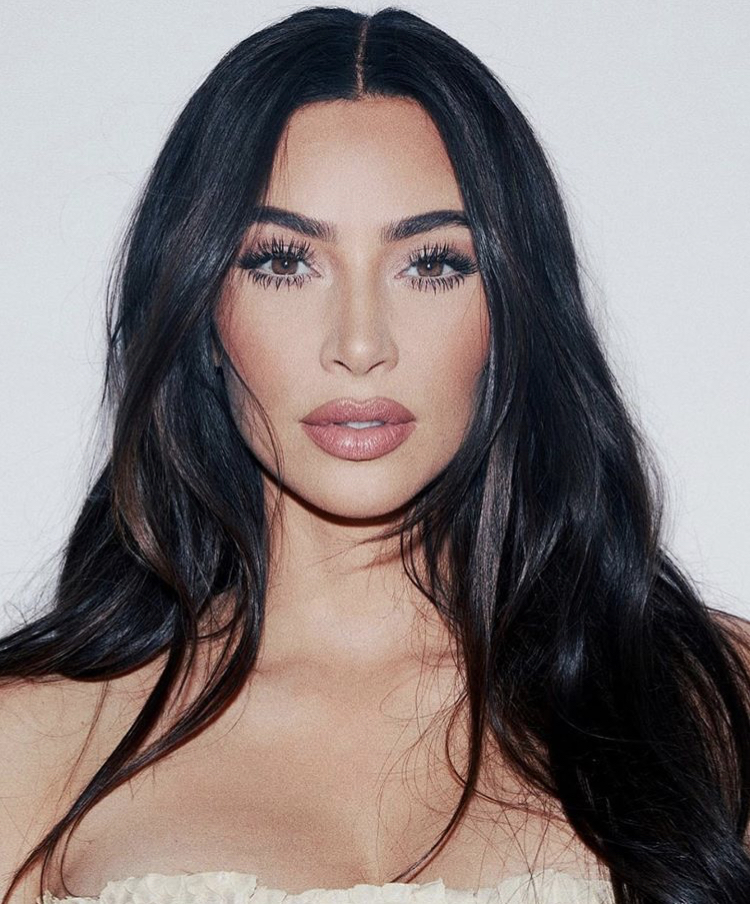 I've always been interested in the world of famous women and KUWTK gave us a behind the scenes glimpse of a celebrity. Back then there weren't many shows doing that.
Fast forward to today. I just finished watching David Letterman's show called My Next Guest on Netflix, and I just can't believe how much Kim has grown, and how the show and social media has allowed us to grow with her.
I realized that over the years, Kim has influenced me in many ways.
While I wouldn't consider Kim Kardashian to be an elegant woman, there are things that we can pick from Kim's journey and apply to our own lives to help us become better.
1.It's okay to treat yourself. 
I will never forget the episode where Kim was getting her Bentley and she was getting into arguments with her sisters because they were annoyed with her attitude over the whole situation. Kim ended up hitting Khloe with her handbag and it became an iconic moment for the show.
We see another meltdown much later in the show when Kim was on vacation and lost a $75k Diamond earring in the ocean. She had a huge meltdown about it and worried she would never find the earring again.
Her sister was annoyed with her tantrum and Kim says that she worked so hard for her earrings.
Although I don't think you should be wearing Diamond earrings in the ocean I love that Kim treated herself every now and then because I truly feel like women should be treating themselves more often.
How you can apply it in your life:
If you work hard and start reaching your goals, it is absolutely okay to splurge a little and treat yourself to something you have been wanting for a long time.
If you want big things in life you should go for them. Work hard, save and budget your money, and invest the things that you want.
2.Step outside of your comfort zone
I have an entire blog post about this, and I am a huge advocate for pushing your boundaries and stepping outside of your comfort zone. But let's talk about Kim stepping outside of hers. There are two instances that I want to mention here where I learned big lessons from Kim.
The Playboy shoot.
Who remembers Vintage KUWTK where Kim was invited to do a Playboy magazine shoot and she didn't know it would be a nude shoot.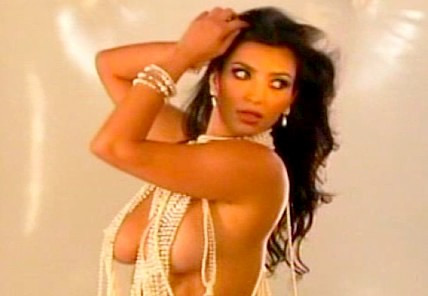 She became very nervous about it and even tried to back out of the shoot because she really didn't want to be nude.
Eventually, she came up with an agreement with playboy where she would be covered with pearls so she wasn't completely exposed.
The Spider
I'm currently watching season 19 and two weeks ago I watched an episode where Kim actually held a Tarantula for her daughter North.
Ladies. I was absolutely shocked by this! I've seen Kim's soul leave her body in past episodes when there was a spider in her presence.
But her daughter North really loves spiders and tarantulas and she actually wanted to have a pet spider. Kim agreed that if she held a spider in front of North, then North wouldn't be able to have her own pet tarantula.
And she actually held a tarantula! I couldn't believe what I was seeing. I was so shocked that I actually took a screenshot of the moment because I was so inspired by her facing her fears.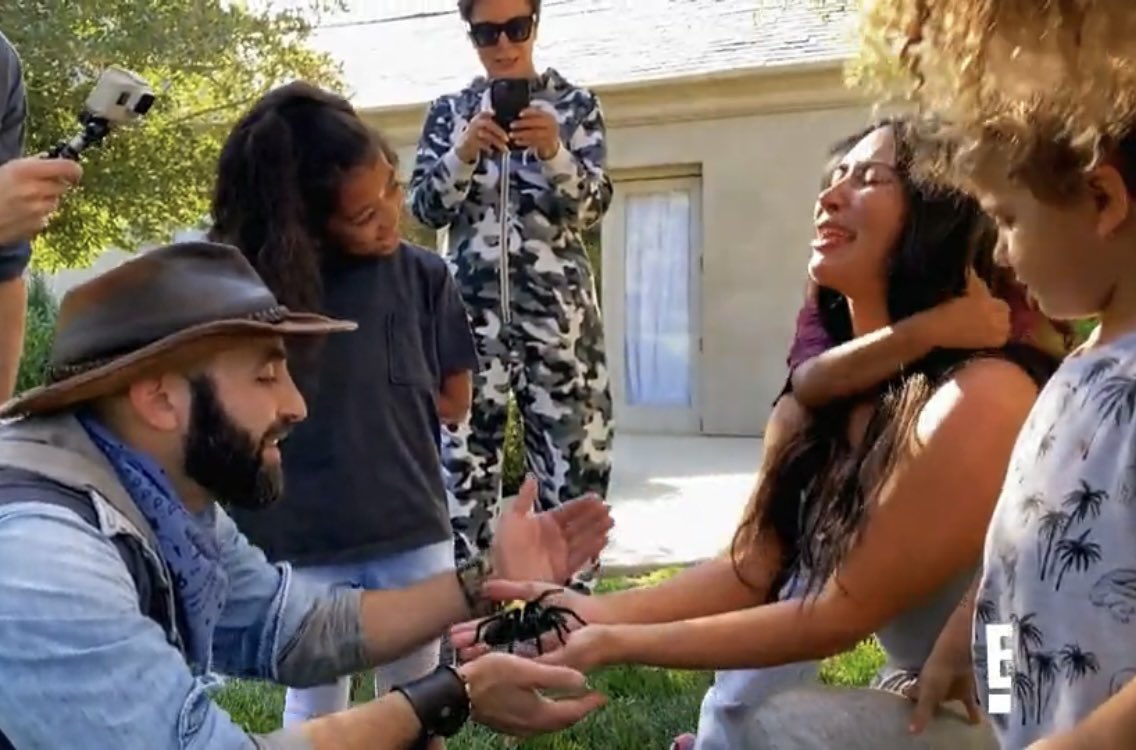 How you can apply it to your life
I wrote an entire list on how to step outside of your comfort zone and I highly suggest you give it a read. But if you don't have time to read I suggest you start with something small.
Try a new food
wear an outfit you would never wear
listen to music you would never listen to
visit somewhere you would never go.

3.Be more glamorous
Can we all agree that Kim Kardashian is basically the queen of glam? She always has the best hair and makeup artists, she has had some truly iconic looks over the years that have really inspired me to pay more attention to my appearance.

Even though Kim has a team of people who help her get dolled up each day, it's still important to know how to do your own glam.
I always say that elegance isn't just based on your outward appearance, but taking the time to look your best makes an incredible impression on people when you first meet them.
Elegant women put in the time and effort to make sure they look good before attending events, or simply going out to run errands.
Additionally, when you know you look good, you feel good as well. Getting glam helps improve self esteem and self confidence. It can really have a huge impact on the way we feel.
How you can apply this in your life.
Learn how to do a few makeup looks that you can use for different occasions. It doesn't have to be complicated. My makeup only takes me about 10-15 minutes because I make sure my routine isn't too complex.
Create a wardrobe full of outfits that are simple but still classic and classy. You don't have to look over the top like Kim does in many of her photos, but looking polished and put together goes a long way.
4.Diversify your income
Over the years Kim has had a number of business endeavors and currently she has dozens of income streams that fund her lavish lifestyle.
Even in her early days, she was shooting for magazines, getting paid club appearances, she started a fragrance line, she has a video game, she and her sisters ran the DASH retail store.
Now she has her KKW beauty line, SKIMS shape wear, her social accounts serve as an income stream as well because she makes so much money from sponsorship deals. She is still doing KUWTK, and I'm sure she has so much more going on that I can't even remember right now.
The bottom line here is that there is so much money in the world and you shouldn't have only one stream of income.
5.Be kind
In all the years that Kim has been a mega celebrity, I've never heard anyone say that Kim has been mean to her. Correct me if I'm wrong but Kim always seems wonderful, sweet, and kind.
Even though the world seems so ugly, it's important to remember that kindness really does go a long way.
I truly believe that part of the reason why she is as famous as she is today is because she has a very kind hearted energy and presence about her that attracts people to her.
How to do this in your life:
Practice random acts of kindness. Make sure you are being kind and loving to the people closest to you because they are the most important in your life.
6.Have a thick skin.
Can you imagine all of the hate, criticism, and horrible comments Kim gets each and every day in her life.
People still to this day have so many negative things to say about her, about how she rose to fame, about how she doesn't have any talent and everything in between.
Imagine if Kim listened to what her critics were saying and didn't pursue the life that she is living today?
Kim has said many times that she was made to be famous and she knows that this is the path that was meant for her. She does have to have an incredibly thick skin to live this lifestyle.
Remember her 72 day marriage to Kris Humphries? The beach photo that was leaked where her cellulite was showing? She has gotten so much haute over the years from people who are just negative for no reason.
You may not like Kim, but there is no reason to publicly disrespect her and her life on social media. Still though, many people do.
But Kim has done nothing but flourish over the years despite all of the criticism and I truly applaud her for that.
I think having a thick skin is a lesson we can all learn from Kim. We need to live our lives, focus on what makes us happy, and don't worry about the criticism we might face. At the end of the day, nobody else is living our lives.
7.It's ok to be a hot mom
Moms also received a lot of criticism. From the moment pregnancy is announced, people come out of the woodwork to share their opinions on what we eat, how much weight we are gaining, how quickly we bounce back (or don't) after pregnancy, what kind of mom we are, etc.
Kim (and many other celebrity women) have proven that it's okay to be sexy and desirable as a mother.
I do believe you should tone things down a bit once you have children, but you shouldn't completely change your appearance and lose your self esteem just because you have had a baby. You can still be sexy and be a mom. Just because you have kids doesn't mean the hot girl chapter of your life has to be over.
Many moms (including myself when I had kids) naturally lose track of themselves when they take on the new role of being a parent. We often get so caught up in giving love to our family that we forget to focus on ourselves.
Kim shows us that we can be moms and still look and feel good. And while she has a lot of help. There are still ways that we can do the same.
Wear lipstick and make time to do glam
Dress to impress even when you are taking your baby/children out
Make time for yourselves after your kids go to bed
Workout often and keep yourself healthy
Make your mental health a priority
Don't ditch your hobbies
8.Don't stop evolving
I'll have to admit that I am so proud of Kim for the work she is doing with prison reform. When I dying out she is helping people get out of prison who are serving life sentences for non violent offenses, it taught me that there is no reason why we shouldn't be evolving as people over the course of your life.
She has gone through so many versions of herself but I think this is the best one so far.
What's crazy is that people told her that she was famous for being famous and they had so much hate for her and now she is using her massive platform to change the world and make a positive impact on people's lives. I think that is just so wonderful!
Additionally, Kim is studying Law and wants to become a lawyer in the future so she can take her public service to the next level.
It only makes sense because her father was a lawyer, but for her to be taking such a massive step in a completely different direction of life is just so inspiring to me. We really can be whatever we want to be if we work hard to do it.
Conclusion
I'm really happy for Kim and her family. I'm very sad that KUWTK is ending because the show has been such a big part of my life for the longest time.
I'm going to take the things I've learned from Kim and apply them in my own life and I can't wait to see where it takes me.
Leave a comment below and tell me your favorite moment on Keeping up with the Kardashians.