The beach is one of my favorite places on earth. When I visit the beach I feel an overwhelming sense of calm, a better connection with the earth, and I get a total mind and body reset.
*just FYI, this post may contain affilliate links.
Today I want to talk to you about my favorite summer self care activities, all of these are free. They can be done anytime, but are most enjoyable for me when I do them at the beach.
I used to go to the beach, lay out all day, get a tan, swim for a while and go back to my hotel. But over the years I've been on an incredible personal development journey and I've been putting self care at the top of my priority list.
Why is self care so important?
Self care done right is good for your mind, body, and soul. Here in the U.S. we live very fast paced and work driven lives.
We often get so caught up with work and the hustle and bustle of daily life that we forget to stop and take time for ourselves.
Self care promotes relaxation, self love, rest, and a healthy mindset.
Ever since I started incorporating self care into my daily life, I've noticed increased happiness, a healthier mental state, overall more positive mindset, and I feel like I'm really taking care of myself.
Self care doesn't have to be expensive, although I do recommend a hot stone pedicure, or full body massage every now and again. There are plenty of things you can do free of charge.
Here's how to turn your beach trip into a self care retreat
Go for a run on the beach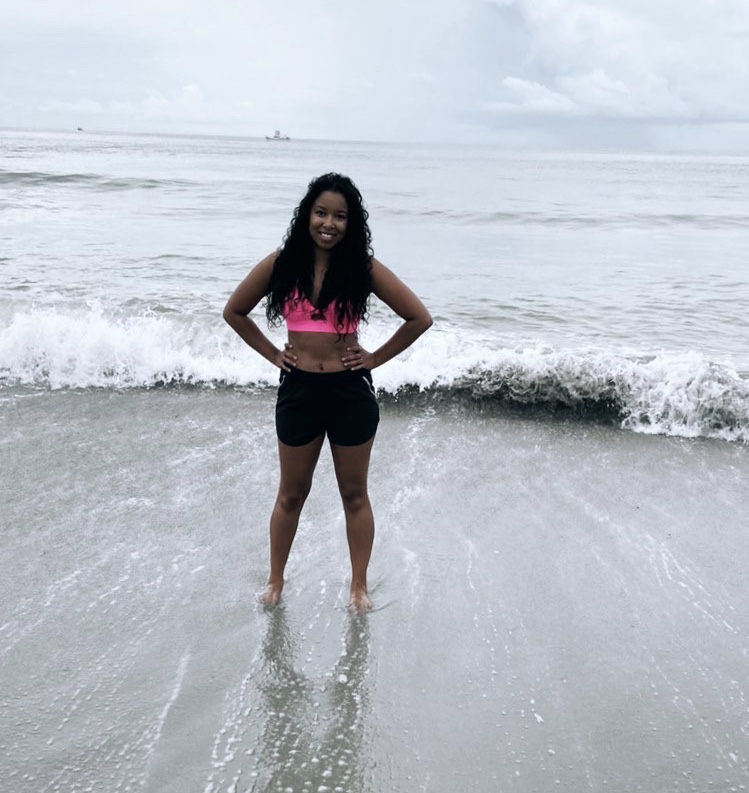 Almost two years ago, I officially started my fitness journey. It was time to get serious about taking care of my body. I got cute workout clothes, found good workout videos on YouTube and did my first workout. And you know what?
I felt absolutely incredible afterwards. I got up early, before my kids woke up and did my first workout. And I noticed that I had a natural high afterwards. I just felt so good!
When I go for a run on the beach I feel even better. I make sure to pack a workout outfit and some tennis shoes that way I can go for a quick run in the morning before it gets too hot.
If you aren't a runner, get up and go for a walk, take in the beauty of the ocean. It's such an incredible experience and it's a really healthy way to start the day.
If you don't fancy running, I suggest doing your normal workout routine on the sand. If you are someone who does workouts at home, chances are you have many work out steps memorized and you will be able to do a quick routine without the help of videos.
I like to do this by setting a timer on my phone for about 15 minutes or so. It usually gets really hot at the beach even in the mornings, so I don't like to do long workouts. The water is so tempting that I cant wait to dive in, do I do enough to get my blood flowing and get my heart rate up. By the end I'm glad that I took time out of my morning to put my body first.
Do yoga on the beach
If you don't fancy running, try doing yoga on the beach. This is especially relaxing and fulfilling during sunset, or when the beach is less busy. Stretching my body and taking in the smells and sounds of the beach is so much fun.
My body feels so relaxed after a good beach yoga session. And if you don't want to do it alone, there are plenty of beach yoga classes you could join.
Just don't forget to bring your yoga mat to the beach and perhaps a cute yoga outfit.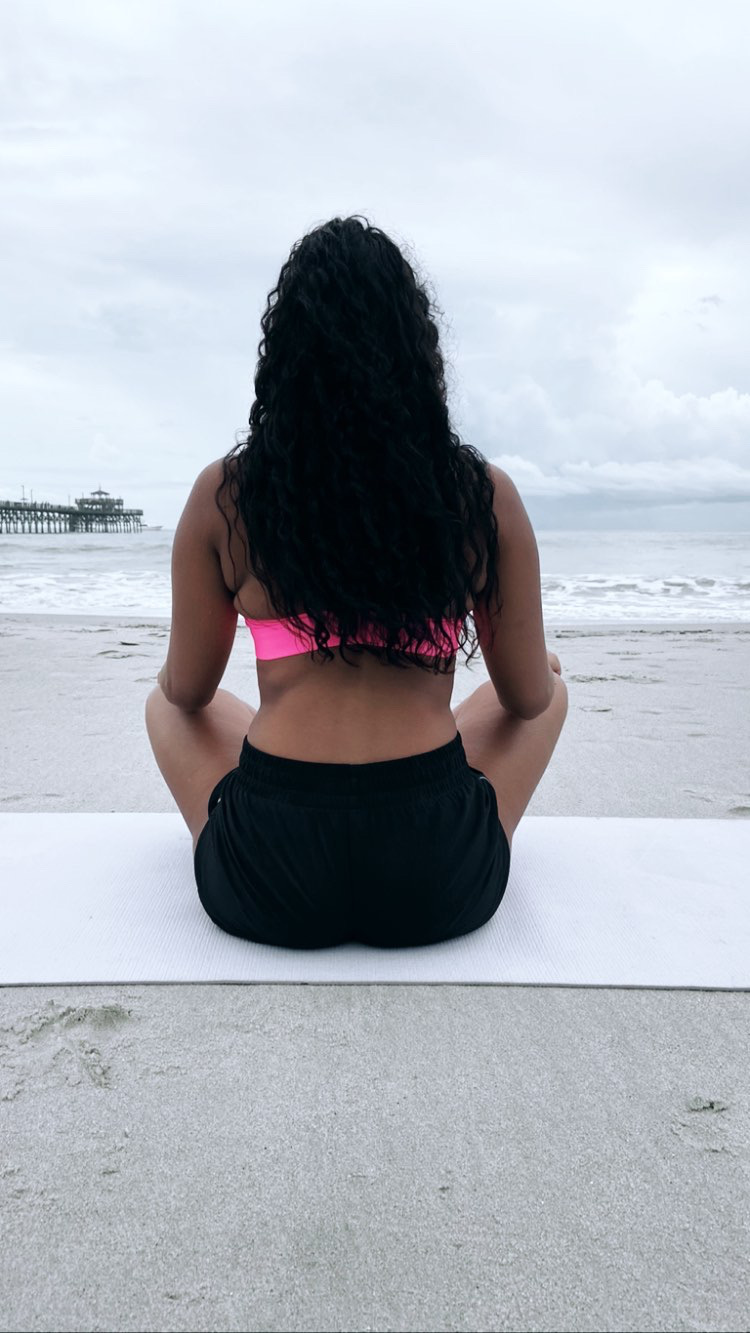 Meditate by the ocean
I was so intimidated by meditating. I had tried it before several times and I found it really difficult to quiet the noise in my mind.
That's when guided meditations came in to save the day. I absolutely love guided meditations because it's easy to follow along and I no longer struggle to quiet my mind. You can find tons of guided meditations on YouTube.
Meditating is one of the best forms of self care for your mind. I recommend doing a mediation in the morning on the beach and the evening before you leave the beach.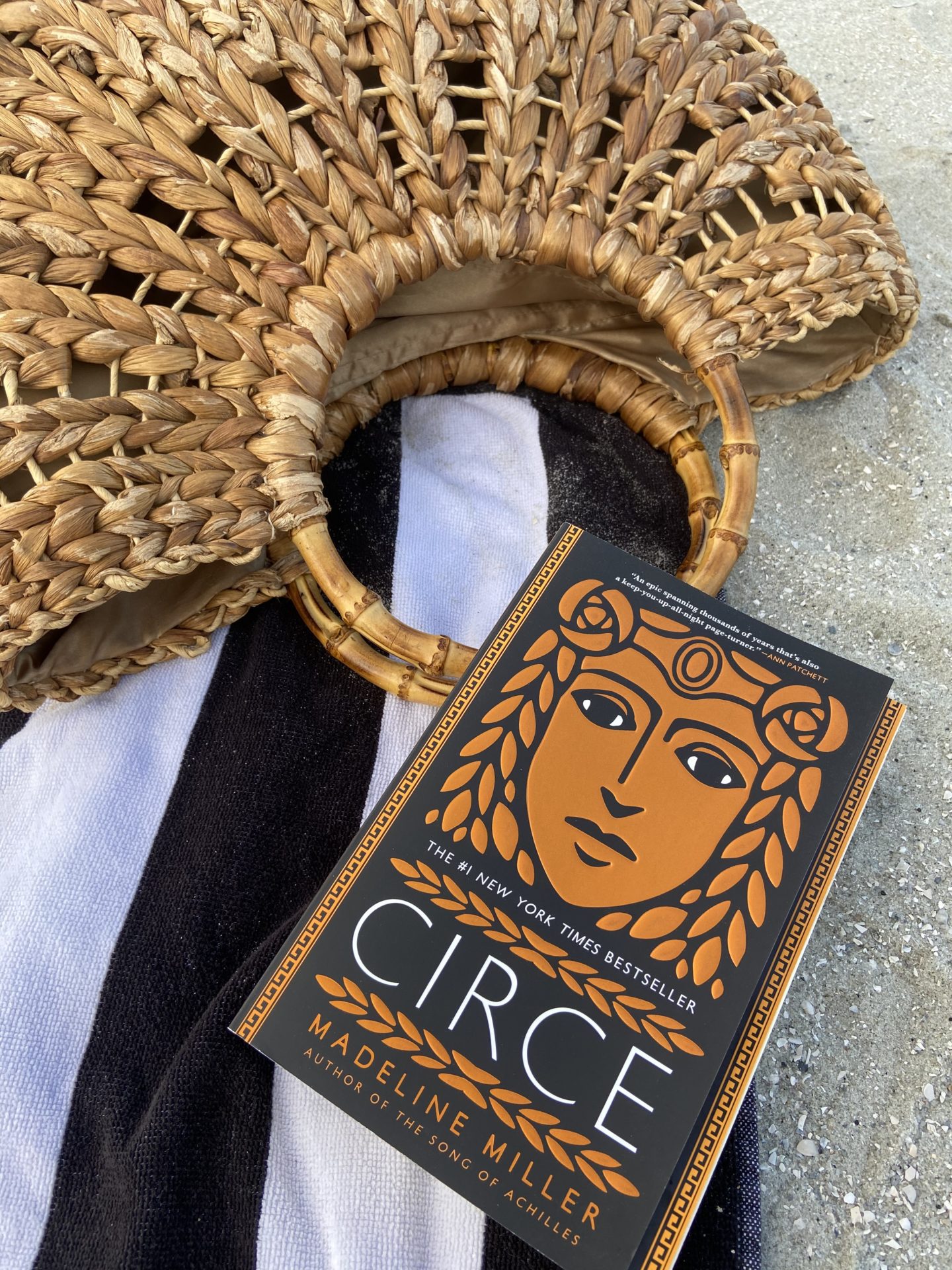 Read a book on the beach
When I first started going to the beach I would always see people relaxing under the umbrella reading a book and sipping their drinks. I always wondered what they hype was all about.
Since we are currently in the middle of a worldwide pandemic (today is Aug 17, 2020) I started reading fiction books back in March when the pandemic first started. I even started a book club in case you want to check out what I've been reading.
It was the absolute best choice that I have made for myself. Reading has been my escape from reality during these trying times and now I understand why people read on the beach. I took my favorite book to the beach and
Have a beach journaling session
One of the reasons why my life has changed so much over these past couple of years is because of journaling. I learned how to stop doing the dear diary approach and start writing down affirmations, law of attraction, scripting, list making, and journaling to open my mind instead of just writing about my day. Journaling at the beach is such a wonderful change of scenery and makes me greatful.
These are my favorite ways to turn my beach trip into a self care retreat. It takes a bit of extra packing, I can't forget to bring my yoga mat, my running shores, and my favorite journal but the trip is much more fulfilling when I take the time to be more mindful and connected to myself and to the world.