Hello, gorgeous. My name is Victoria, I run Billion Dollar Woman, an elegance made easy course for women. If you are looking to cultivate a new life, I highly suggest you check out the course. But today we are going to talk about classy restaurants.
I can't wait to chat with you about my favorite elegant, upscale restaurants. I haven't been to that many because I live pretty far away from all of the best restaurants. In fact, all of these restaurants that I will be mentioning in this post are at least one solid hour away from my house.
I'm also doing my best to only talk about chain restaurants because it would be pointless for me to mention restaurants that are only in my area. So these are going to be the top chain restaurants that are more upscale and elegant.
Here's why you should dine at elegant and upscale restaurants.
You will definitely have to spend more money, you'll have to dress up, you might have to drive a little farther, but I much prefer the experience of dining in higher end restaurants.
If you want to become a classier woman, you will have to spend more time in classy environments. Fast food isn't the vibe anymore. It isn't where you want to be as an elegant woman. By spending more time dining at elegant restaurants, you are slowly raising your standards and practicing better etiquette.
Some elegant restaurants have a dress code, (which I love). Dress codes are nice because it means you have to meet a bit of a higher standard to eat there. Some have live music, like a pianist or something like that, and some have a small set menu and the other part of their menu changes because they use fresh ingredients every day.
By eating at upscale restaurants, you are also getting better quality food, which is better for you! Just know that a lot of upscale restaurants require reservations.
Please note that some upscale restaurants may serve food that you've never even heard of before. This is why it's important to be open to trying new foods. Expanding your palette is something that elegant women do quite often, they aren't afraid to give a new dish a try. You never know, you might just love it.
Always use your manners and proper etiquette when you visit upscale restaurats. (Well, any restaurant actually) and make sure you budget enough money to leave your server a juicy tip.
The Melting Pot
I love the Melting Pot. It is a chain restaurant located around the U.S. It is different from any restaurant that I've ever been to because it is a fondue restaurant. Your meal is coursed out and you get to cook your own entree!
Your first course is the cheese. You can choose what kind of cheese you want and they give you dippers for the cheese like bread, apple, celery, etc.
Your second course is salad. It's delicious too and they also have their salad dressing for sale so you can have it at home as well.
The third course is your entree. You get to choose between shrimp, chicken, steak, salmon, lobster, etc. Your food is given to you raw, and you cook it in the pot yourself. It's amazingggg!
And the fourth and best part of the meal is the desert, the chocolate fondue. You get to choose your chocolate, and they give amazing dippers. It's soo incredible.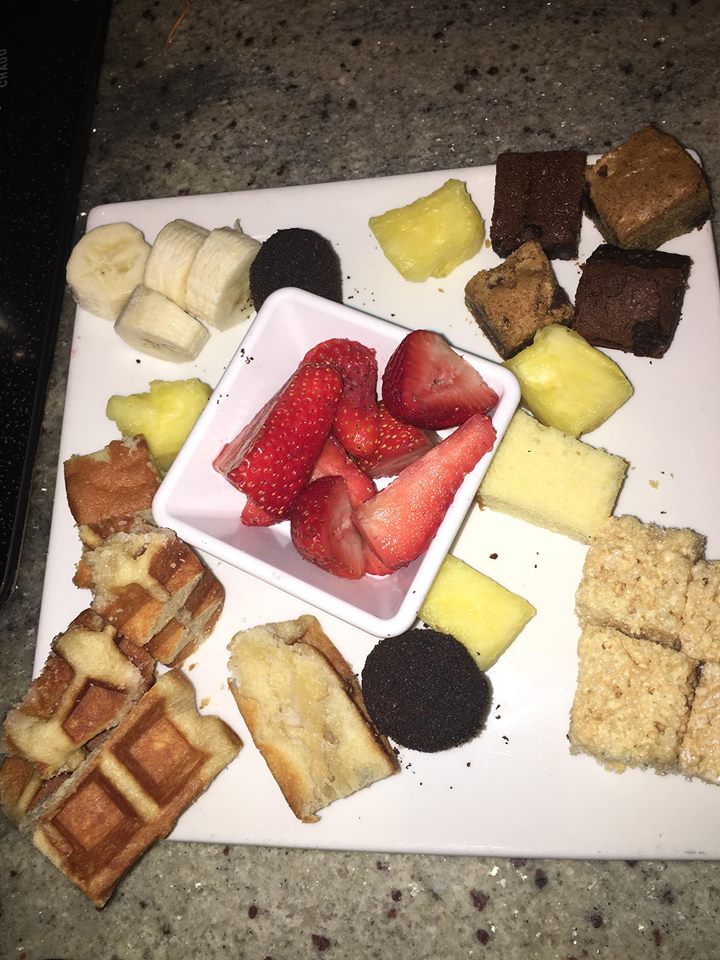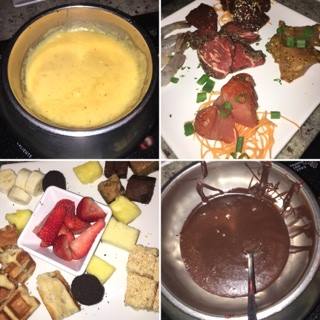 Melting post is an experience, not just a meal. There isn't a super strict dress code there but I always dress up to go. If you try any of these restaurants from this post, I highly recommend The Melting Pot.
Ruth's Chris Steakhouse
If you love steak, you will love dining at Ruth's Chris. I love this restaurant because it's the really classy white tablecloth, type of place that I like. There is more of a dress code here I think they say no jeans allowed but I'm not exactly sure.
This is where my mom and I had my 30th birthday dinner and I ordered the lobster mac n cheese. It was divine.
Mom had a steak and she said it was amazing. Ruth's Chris is a lovely upscale chain that every classy woman should visit. It's pricier than most restaurants but is still semi afforable. I think my lobster mac and cheese was only $20.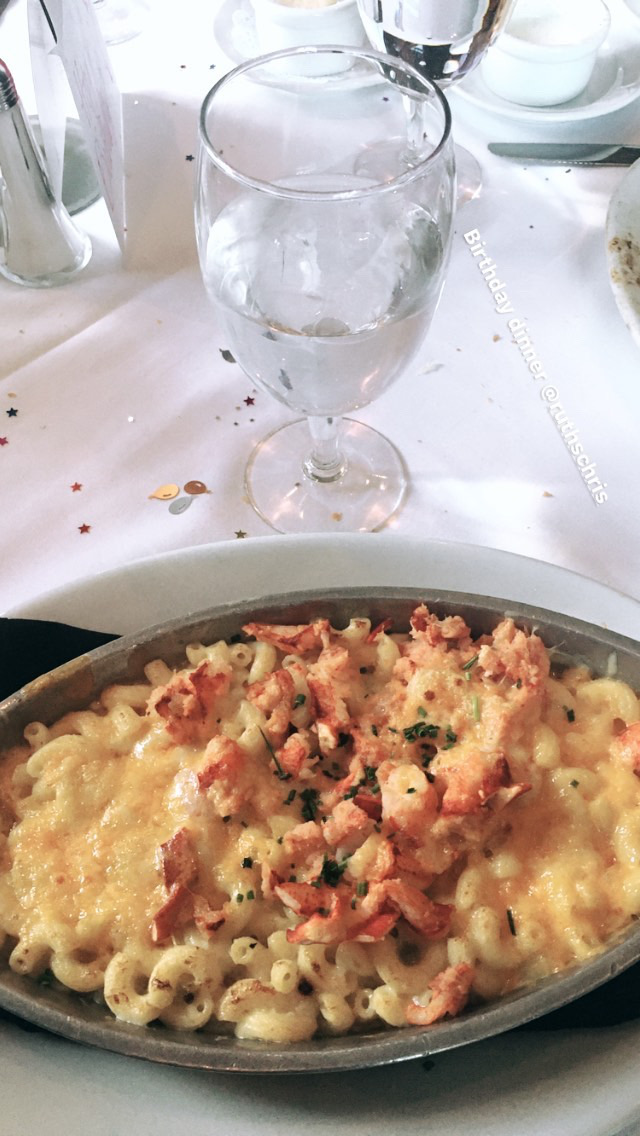 The Capital Grille
I personally haven't had the opportunity to eat at The Capital Grille yet, but my friends have and they said they had a lovely experience. They have restaurants all across the U.S. and are said to offer a beautiful dining experience! I plan on paying The Capital Grille a visit this year and I can't wait.
What to look for in a restaurant
I know I've only mentioned 3 restaurants, but again I want to mention places that have locations all across the U.S. so you are able to give them a try. However it is likely that there are many fine dining restaurants near you that you simply haven't discovered. Here's what to look for when you are searching for fine dining.
Ask your friends and family!
If you have kids, make sure they are kid friendly. I started taking my girls to the melting pot when my youngest was 2. I think it is important that children learn how to behave in restaurants.
Look for a restaurants that have a dress code
Check the pricing and reviews
Some fancy hotels have restaurants.
me know what your favorite upscale restaurant is. I'm sure there are so many that I'm missing and I want to add them to the list!
If you are interested in elevating yourself to be a classier, more elegant woman, my Billion Dollar Woman course is going to be perfect for you. It's jam packed with ways to incorporate elegance in your daily life. I know you'll love it!