*this post contains affilliate links
Omg hi there! Welcome to the very first Bombshell Book Club post! I can't believe I'm actually starting a book club. Honestly, it's something that I wanted to do for a while but I never got around to doing it because I was always busy working on other things. I'm so excited to talk to you about the book for April, 2020. It's called The Dreamers by Karen Thompson Walker.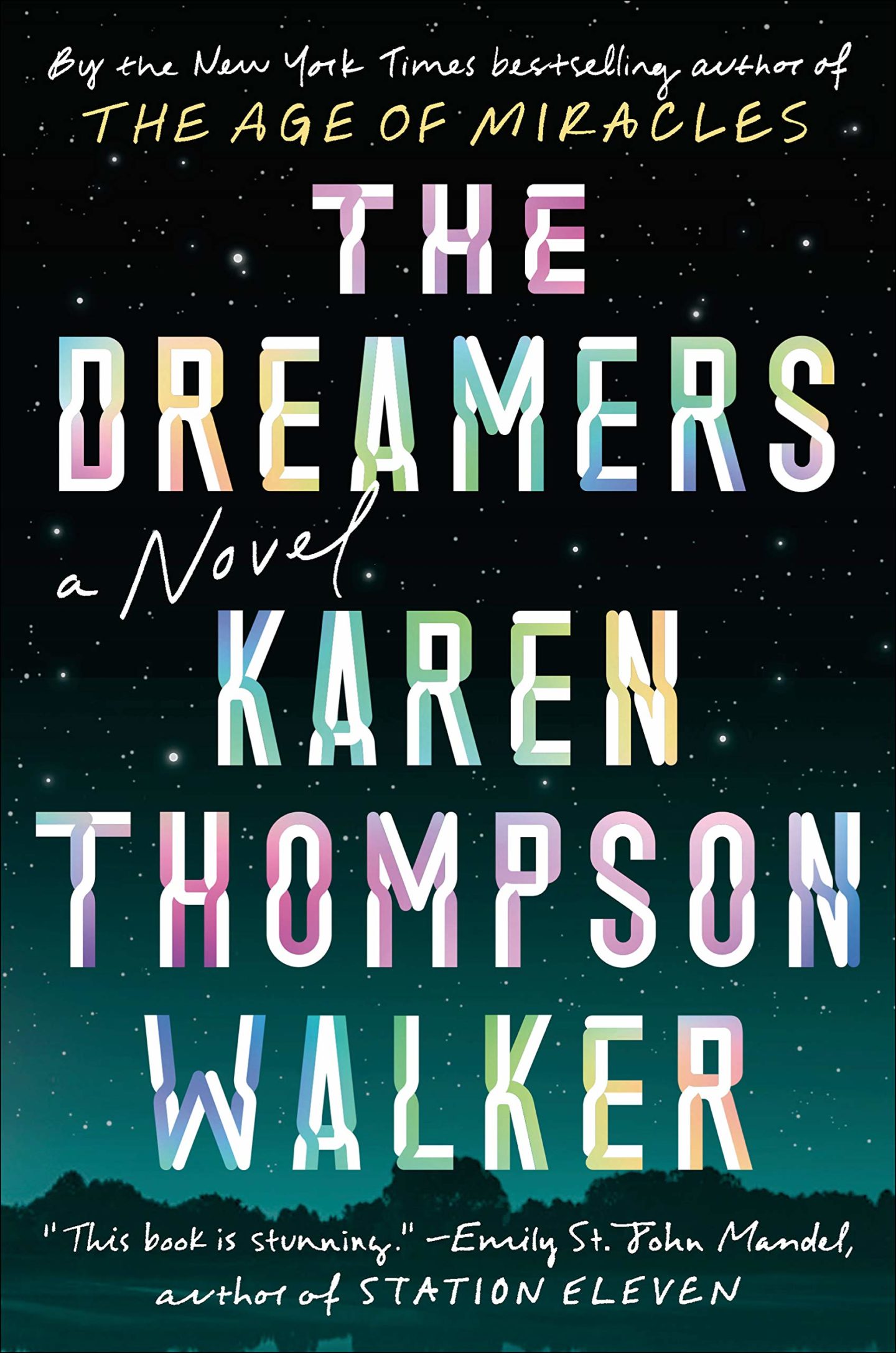 Why I chose The Dreamers
I haven't read a book that wasn't a self help or finance book in a very long time. In fact, I think the last book that I read might have been the Twilight series over a decade ago. What I loved about Twilight was that I was completely lost in the book.
It was like I was transported into a different world. I absolutely LOVE reading experiences like that. When I read a book, I want a page turner. Something that I simply cannot put down. So when I heard about The Dreamers, I knew I would love it.
What is The Dreamers about?
The dreamers is a story about a mysterious sleeping sickness that overtakes a fictional town of Santa Laura, California. It starts at a small college and spreads from there.
When you are infected with the sickness, you fall asleep and you don't wake up. This is right up my alley. I knew I would get lost in a story like this.
Why I loved The Dreamers
First of all, it's so interesting to me that I started my book club with this book in particular. As it stands right now, April, 2020, the world is battling Covid 19.
A global pandemic that has stopped the world in it's tracks. All non essential businesses have shut down and most of the United States has been ordered to stay at home by their local government.
This is extremely ironic considering as the sleeping sickness begins to spread, the people of the college and the rest of the people in Santa Laura are also under extreme quarantine to help reduce the spread of the sickness. It made me feel even more connected to the story because I could totally relate.
It was a page turner from the very beginning. I was instantly drawn in with the story because I wanted to know what was happening to the college and why people were falling asleep. I just couldn't get enough.
Who does The Dreamers follow?
Another thing I loved about The Dreamers is that the story followed multiple different during their struggle with the sickness. It followed college students, because that is where the virus started. It also followed a single father with two daughters who lived in Santa Laura.
There was another little family it followed as well, a couple with a newborn baby. Lastly, it followed two guys that I can't remember who they were.
See, I listened to the book on audible because it's harder to get my hands on the book due to the coronavirus. Because I was listening to the book, there were a couple of times where I fell asleep late at night listening and I would lose my place.
I would try my best to pick up exactly where I left off, but I must have fallen asleep when the two guys were introduced because it was never really clear to me who they were exactly. I just kept going.
A twist I loved
Although there wasn't really proper closure with the sickness, near the end of the book, there is an awesome little twist to the story. A twist that is super deep and makes you question things. These are exactly the kind of twists that I live for when I read books. I want to be left thinking about everything in life.
Should you read?
YES! Yes you should. I'm going to do my best to only choose insanely awesome books for this book club and I highly recommend you give this book a try.
The book for May is called The Ten Thousand doors of January. See you next month!