I love podcasts. While I enjoy all types of content, I love audio content because it allows me to multi task and get other things done while I'm listening. I love podcasts that are inspiring and motivating so I'm sharing my short list of podcasts that I listen to the most. I'm sure I'll find some more soon but for now these are the ones that I always listen to.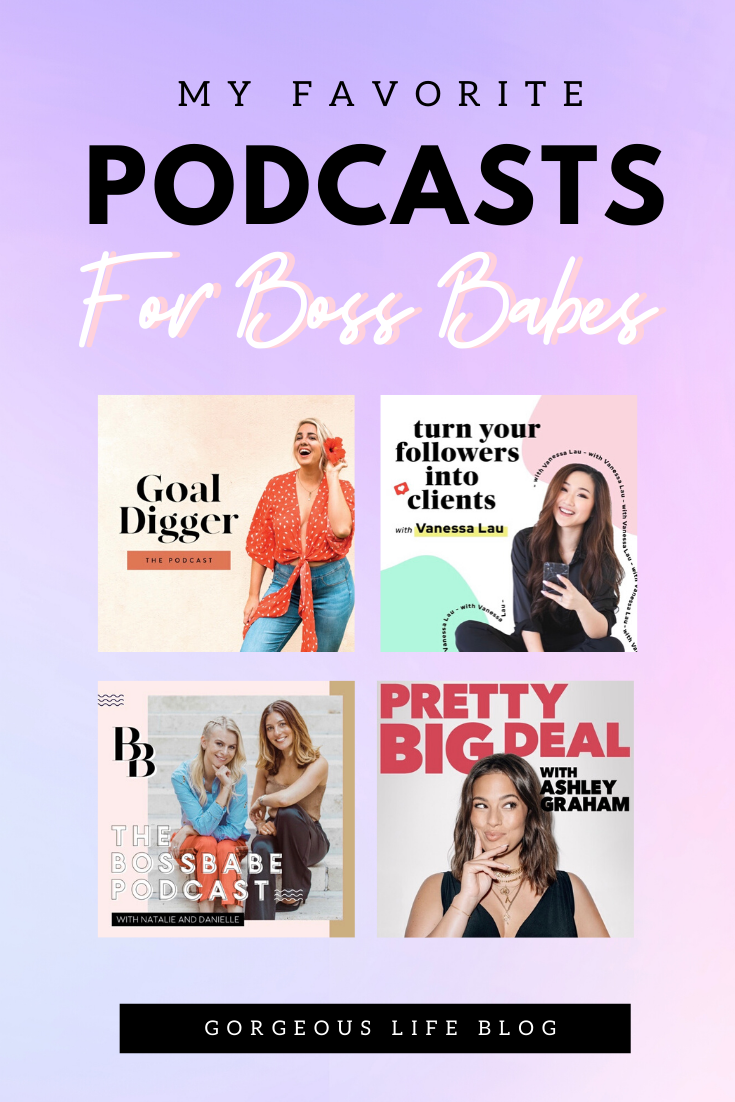 The Goal Digger Podcast.
The Goal Digger is hosted by Jenna Kutcher and covers everything that comes with running your own online business. It really is motivating and always super valuable. She also occasionally has pretty awesome guests on her show like Barbara Corcoran, who I've grown to love because of her role on Shark Tank. I love learning from women in business. Definitely worth a listen if you are an influencer of any sort.
The Boss Babe Podcast
Again, another podcast that is perfect for influencers or any women who wants to level up in business.
Pretty Big Deal
I absolutely love model Ashley Graham, so when I found out she was starting a podcast I was SO excited. Each week Ashley interviews a new guest like Kim Kardashian West, Megan Trainor, Serena Williams, Amy Schumer, Rosie HW, and the list goes on and on. I love learning from other people's experiences in life so this podcast is perfect for me.
Turn your followers into clients
Vanessa Lau only started her youtube and instagram career a little over a year ago but she's an absolute mastermind when it comes to the strategies that are necessary for turning your audience into loyal customers. She's truly brilliant and I love her content.
Oprah's Masterclass
I love Oprah's Masterclass because she has the most amazing guests. The Rock is just one of them. Like I mentioned before, I love learning from other people and it's not often that you get a real, raw, sitdown with celebs because they normally just do magazine articles and short tv interviews. These episodes are long and really juicy. They keep me entertained when I'm cleaning or writing blog posts.