I'm a total girly girl. If you're a regular reader of this blog you probably know that already. But I love all things feminine and I love everything about really channeling that feminine energy. But lately I feel like I haven't done enough of it lately. I used to get dolled up to go out with my friends all the time before I joined the mom life, and I've started doing it a little more within the last year or so. But I'm always on Pinterest saving images of beautiful and elegant dresses and ball gowns. I'm always thinking in my head that I would love to wear dresses like that. It would make me so happy.
My husband and I were hanging out on the couch not too long ago and I told him that I really wanted to try on elegant dresses. I didn't really think much of it. It was just a random thought.
Well the other day I was at the mall shopping for spring clothes for my kids. It's so nice that it's finally getting warmer outside because getting new clothes for them is always fun. Anyways, we were on the way out of the mall when we stumbled upon a bunch of gorgeous evening dresses and prom dresses at JcPenney.
I was SO excited! I immediately started looking for my size and pulling dresses of the rack. I was finally going to try on some pretty dresses!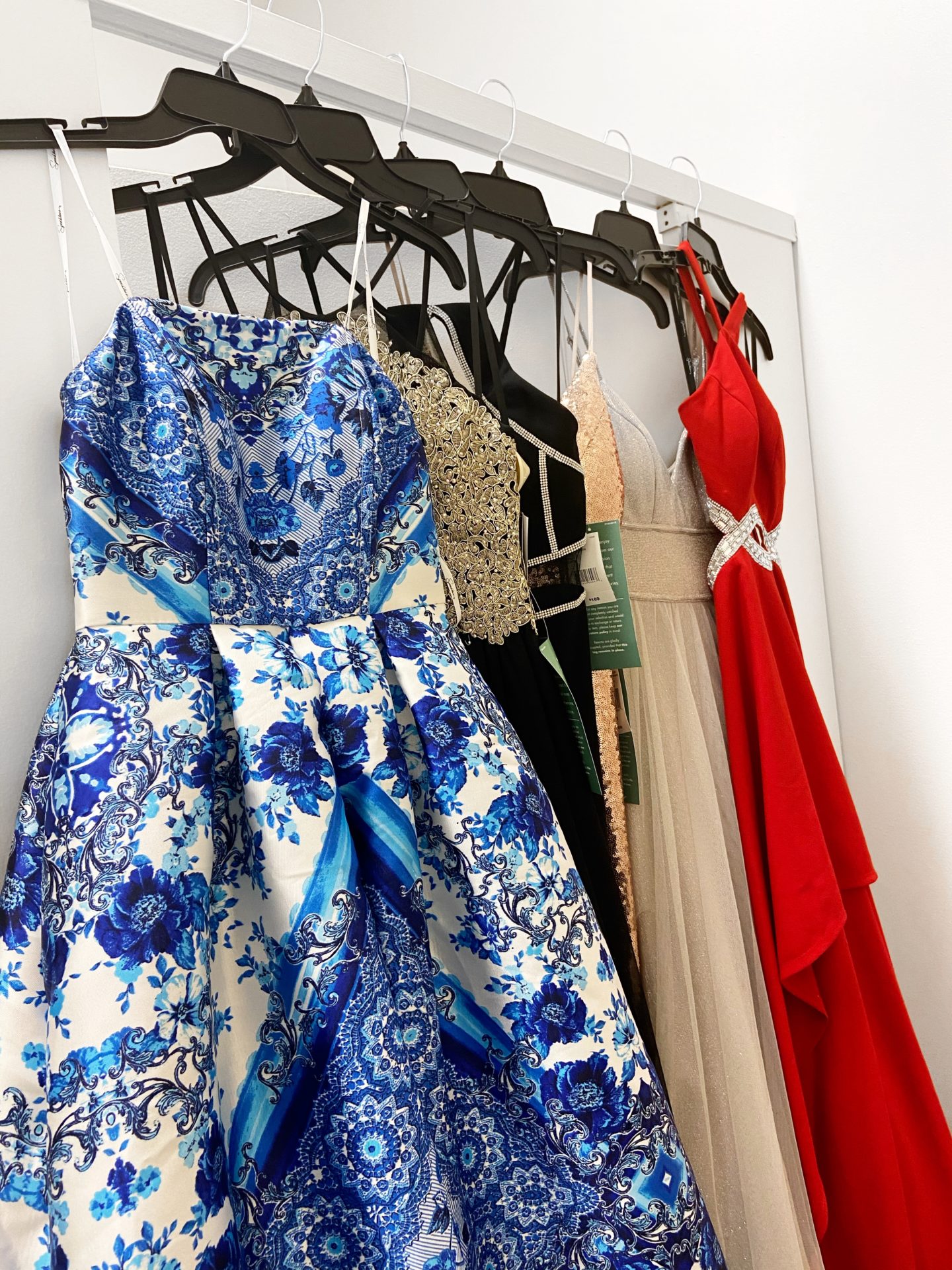 Dress #1 A gorgeous light blue gown. Gave me major Cinderella vibes. I loved the fit and the feel of the dress. This dress is available at JCPenney you can find it here if you are interested in purchasing it for yourself.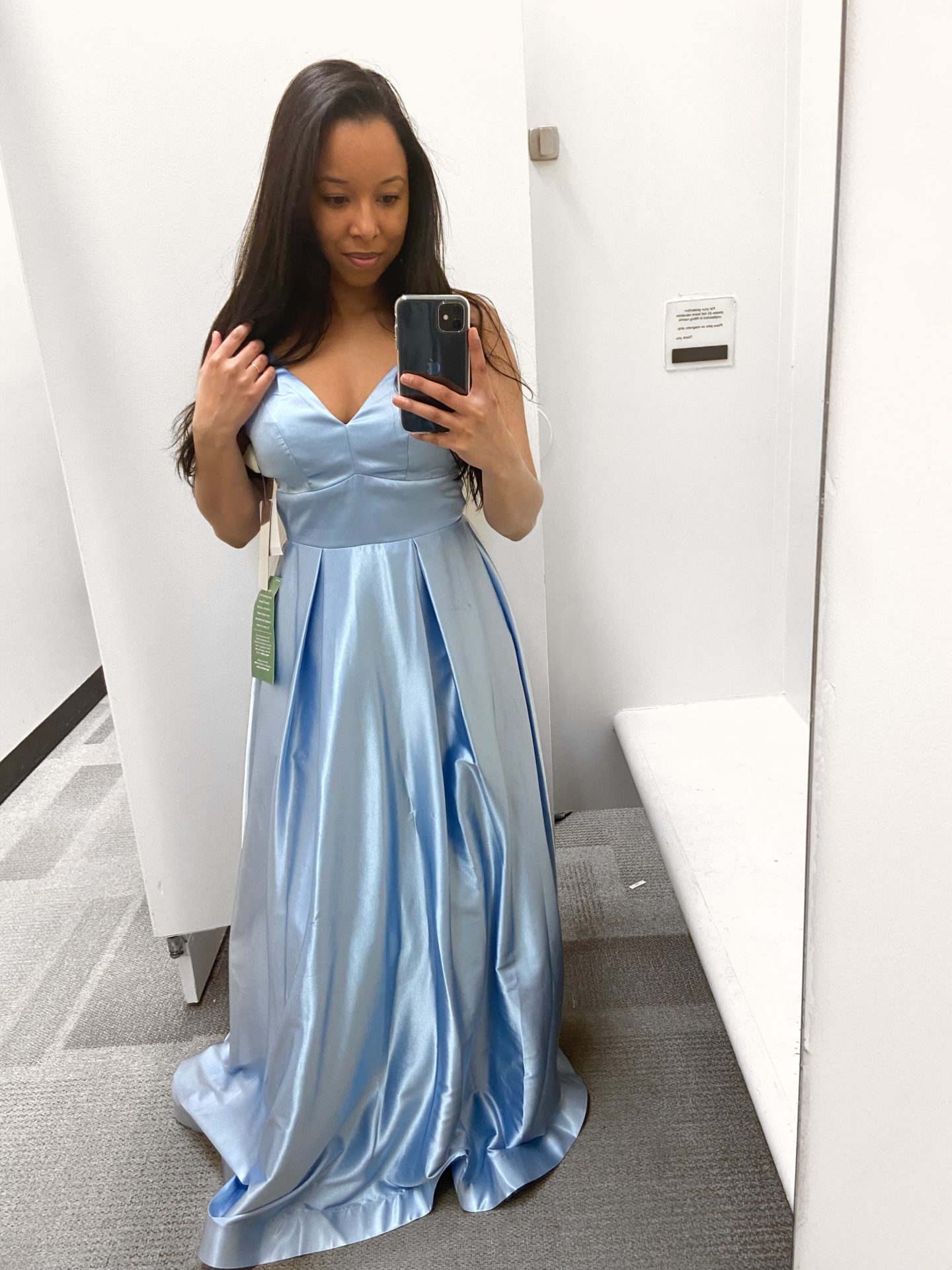 Dress #2 I fell in love with this stunning blue printed ball gown. I really like ball gowns because I feel like I'm going to the Red Carpet or some fancy event like the Met Gala. I felt like I was wearing a piece of art and it was so much fun!
Dress #3 This gold dress was super sexy and honestly was the only dress that I could wear immediately after purchase with no alterations. All I need is a pair of heels and I'd be good to go. As much as I did like this dress, I didn't fall in love with it.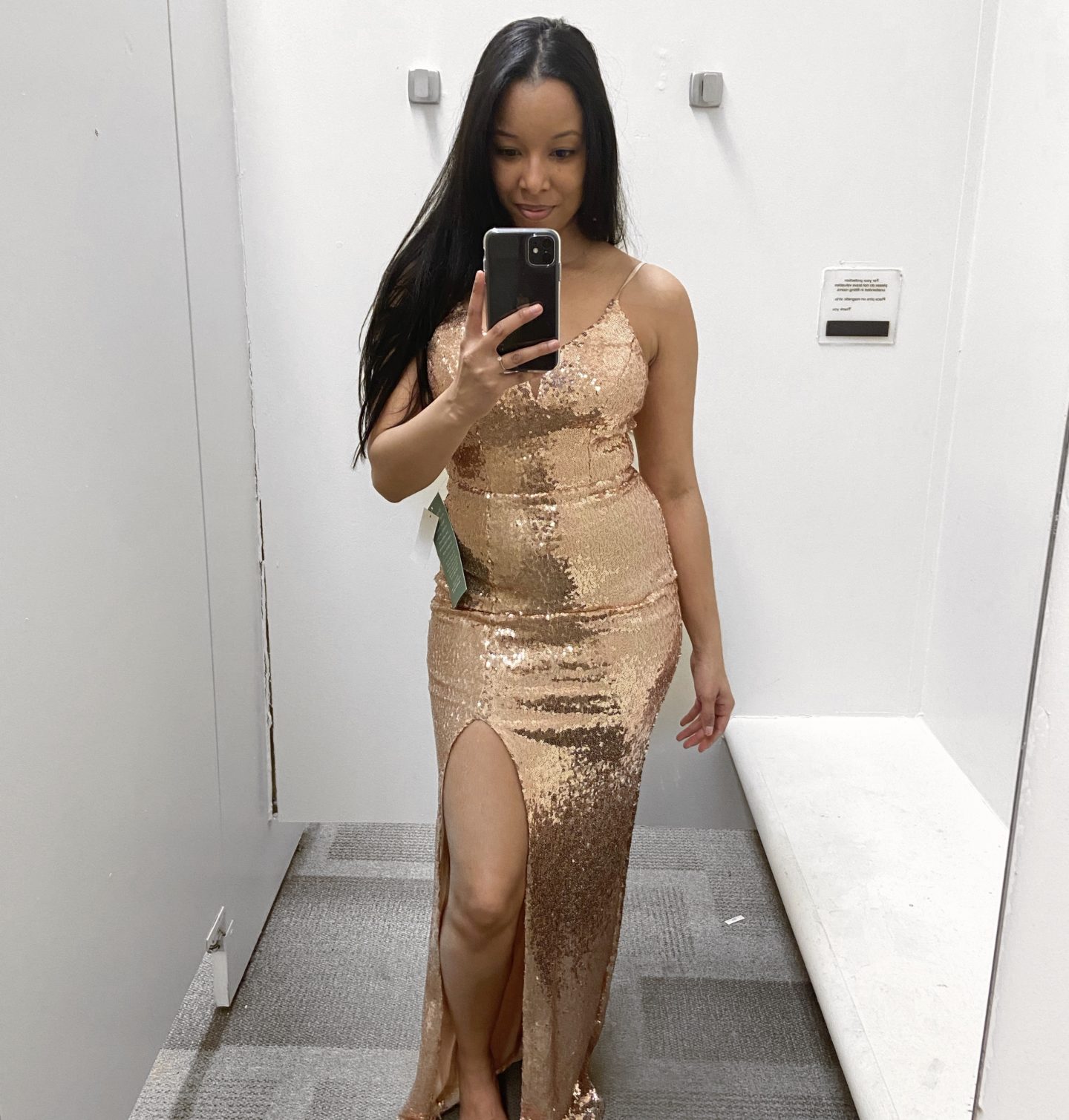 Dress #4 Ok i'm a little disappointed because this photo doesn't do this dress much justice. It honestly wasn't a bad looking dress and it was fun to try on but overall I don't think it flattered me at all.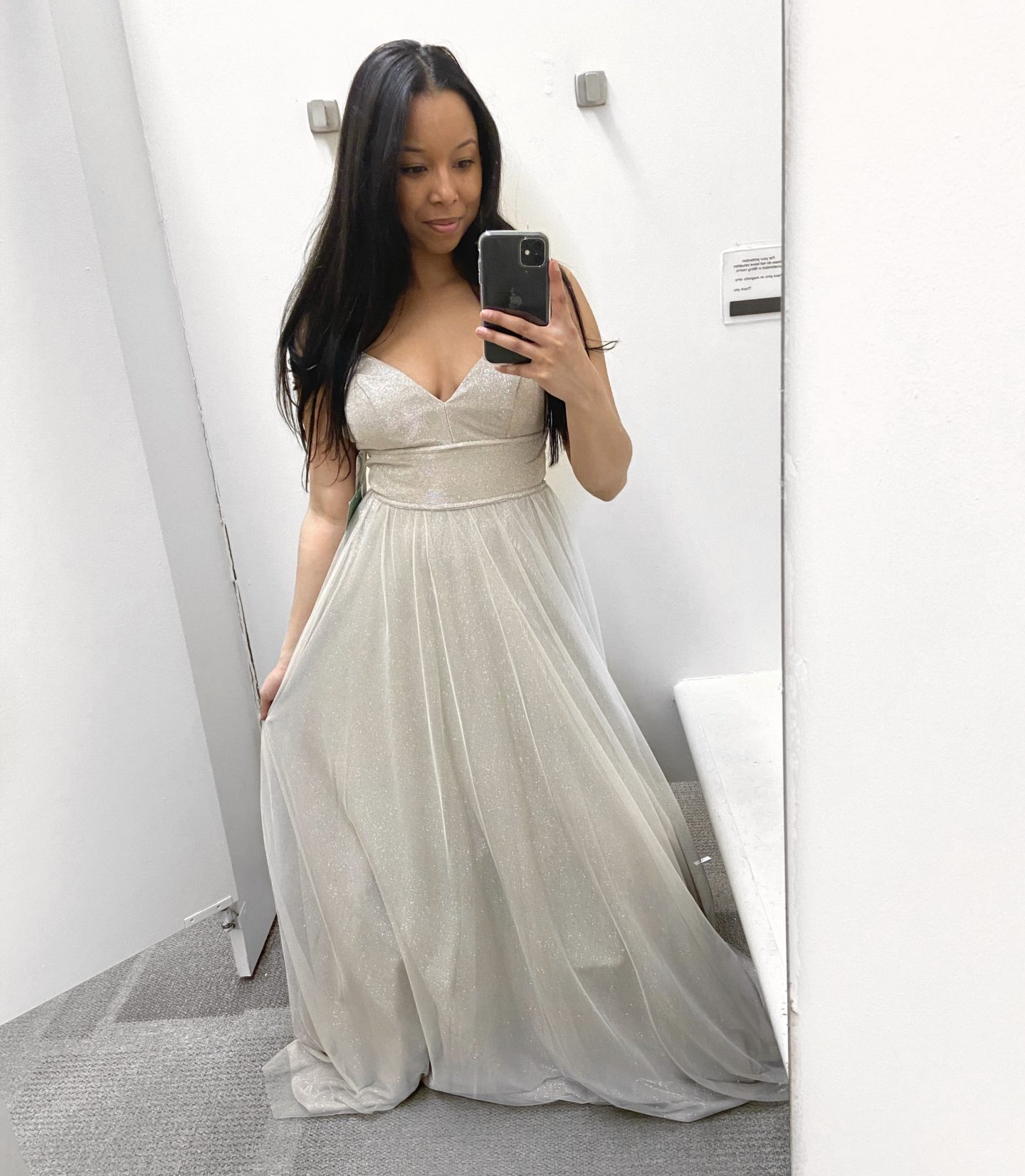 These next 2 dresses are at Macy's. I really wanted to try on red dresses because I wanted a color that was bold and would look really good with my skin tone but JCPenney didn't have any pretty red dresses that suited my style. Although I loved the ballgown look of this red dress, I think that the color was too much of an orange-y red and I really prefer reds without orange undertones.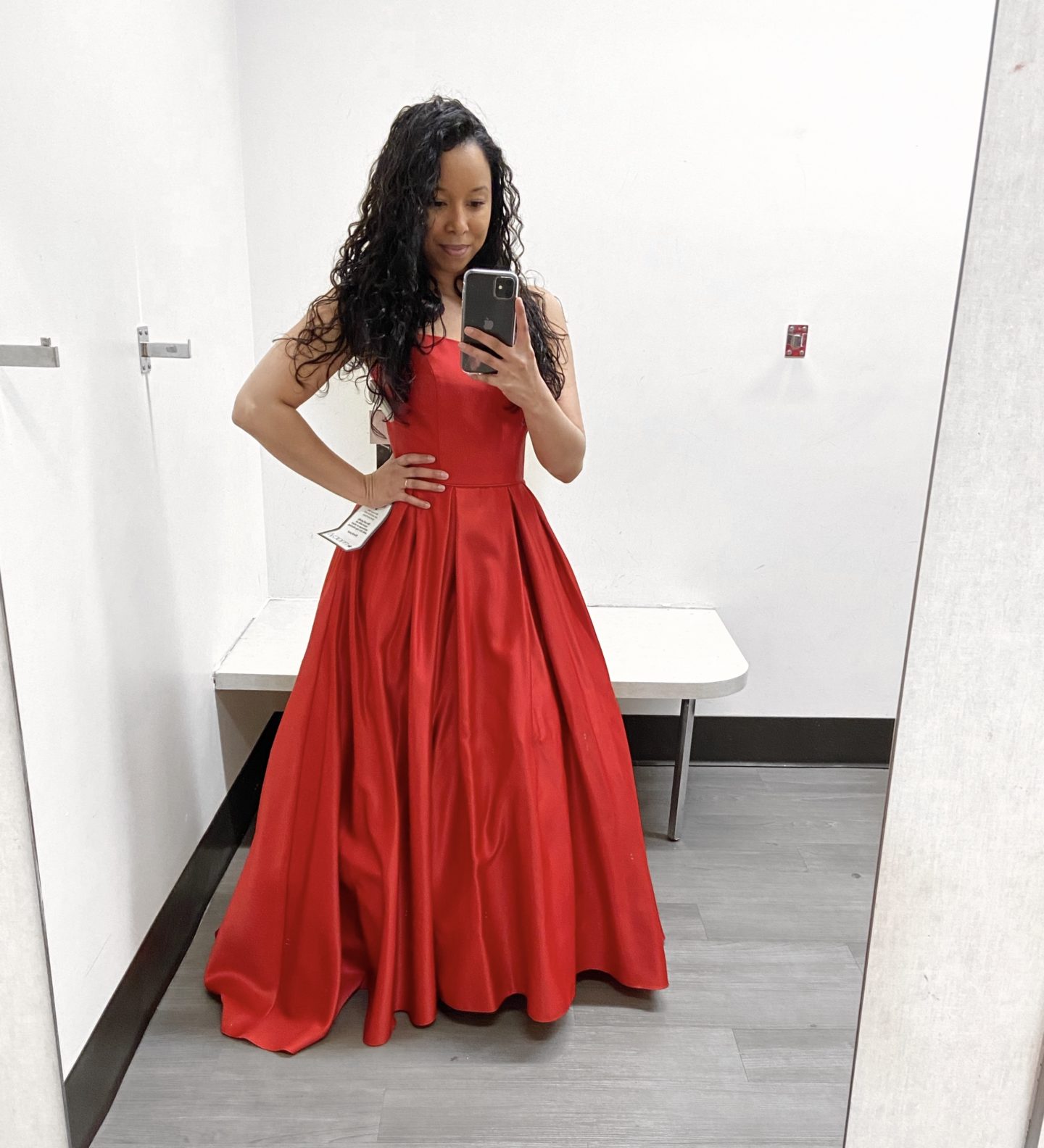 I totally fell in love with this dress. It fit me like a glove and although it would need a bit of hemming for me, It is so sexy and the material is super comfortable. I love how this red looks with my skin tone and I must admit that I ended up ordering this dress a couple of days after.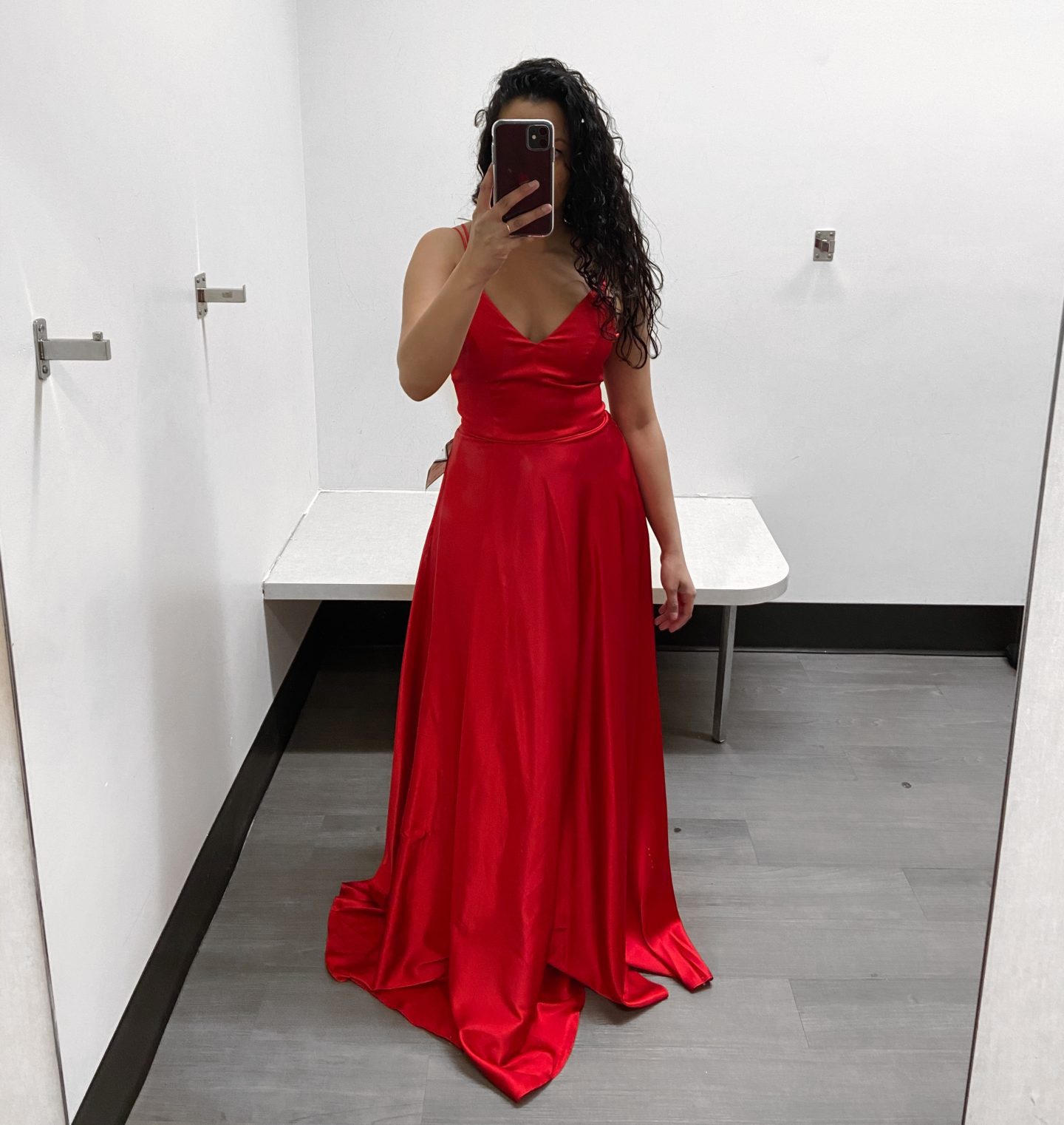 Choosing a Ball Gown and Getting Dolled up
Honestly I didn't purchase any dresses in store. As much as I wanted to get a couple of them, I couldn't justify the price considering I have absolutely nowhere to wear the dresses and I was trying them on for fun.
But every day after I just couldn't stop thinking about the dresses. They brought me happiness and I really had so much fun trying them on. I started looking online for them and realized that there were better sales online than there were in store. They were practically giving the dresses away! So I figured what the heck. I bought 2 of them!
Shipping didn't take long at all, but so far I have only taken photos in one of the gowns. Do you wanna see?
I already knew the location I wanted for the photos. The library downtown is a stunning, old building that I have always wanted to use for a photo shoot. It was a no brainer that I would do it there.
But I was kind of nervous about it. Wearing a super elegant ball gown and having full glam just to go in front of the library and take pictures? I knew people would be staring and judging, because remember that many people don't understand or respect the world of blogging and influencing and they think we are just self centered idiots who want to take pictures of ourselves.
I had some doubt and almost didn't go. Then I was like you know what? I'm doing it. So I did my hair and makeup and put on the dress. I drove downtown and took pictures at the library and it was SO much fun! I'm so glad I did it. My 10 year old and 8 year old daughter actually took my photos for me and I pay them since they actually have to do work. We all had a good time!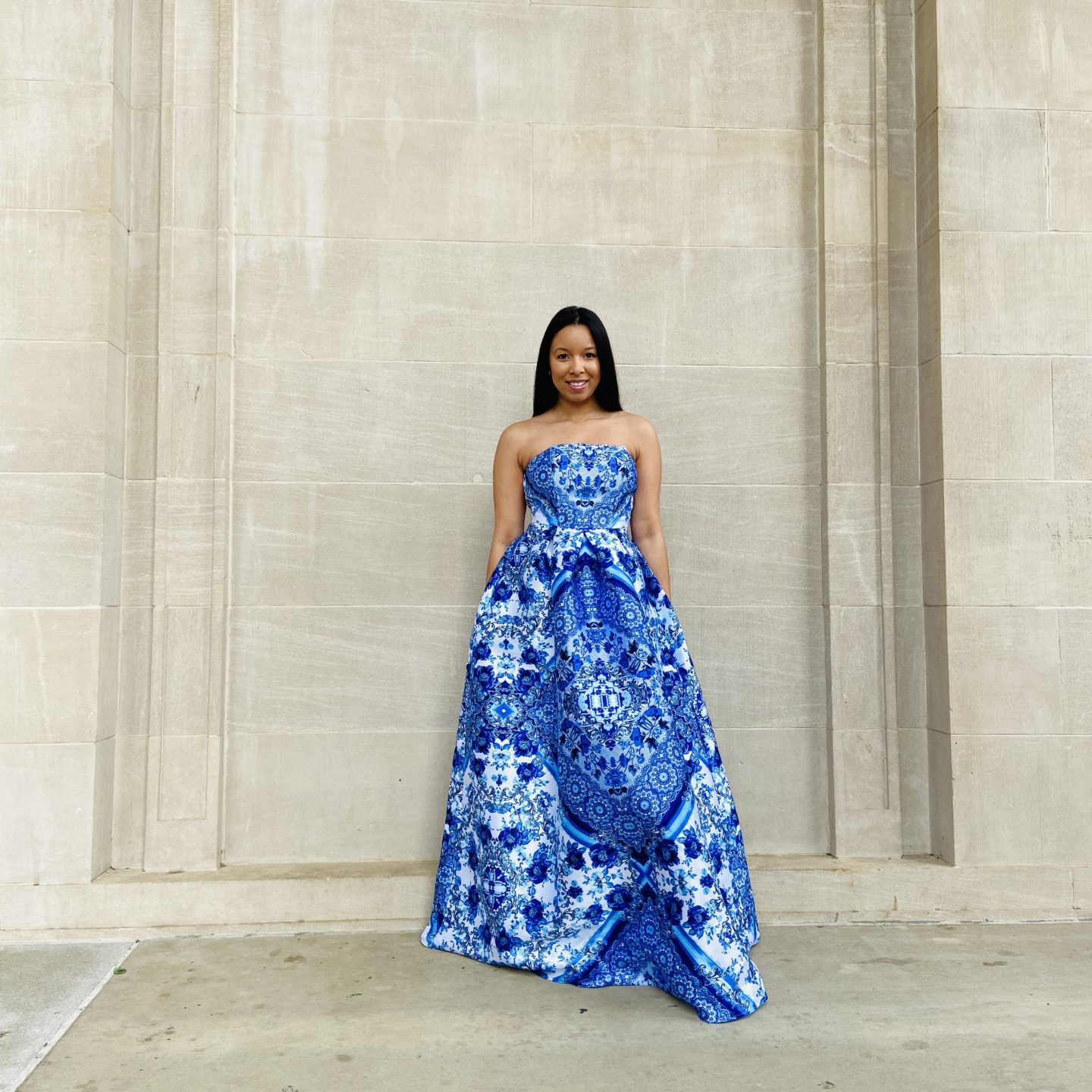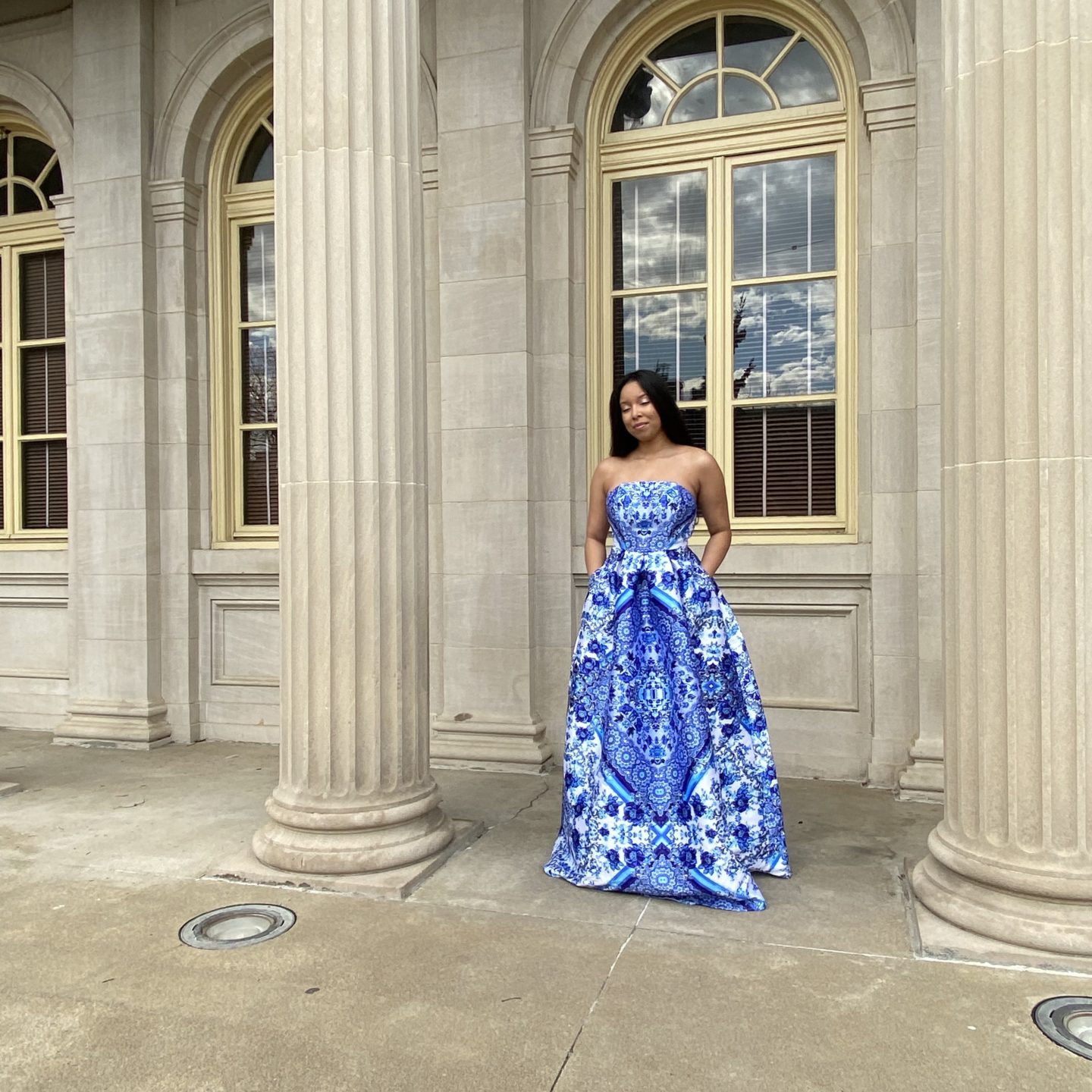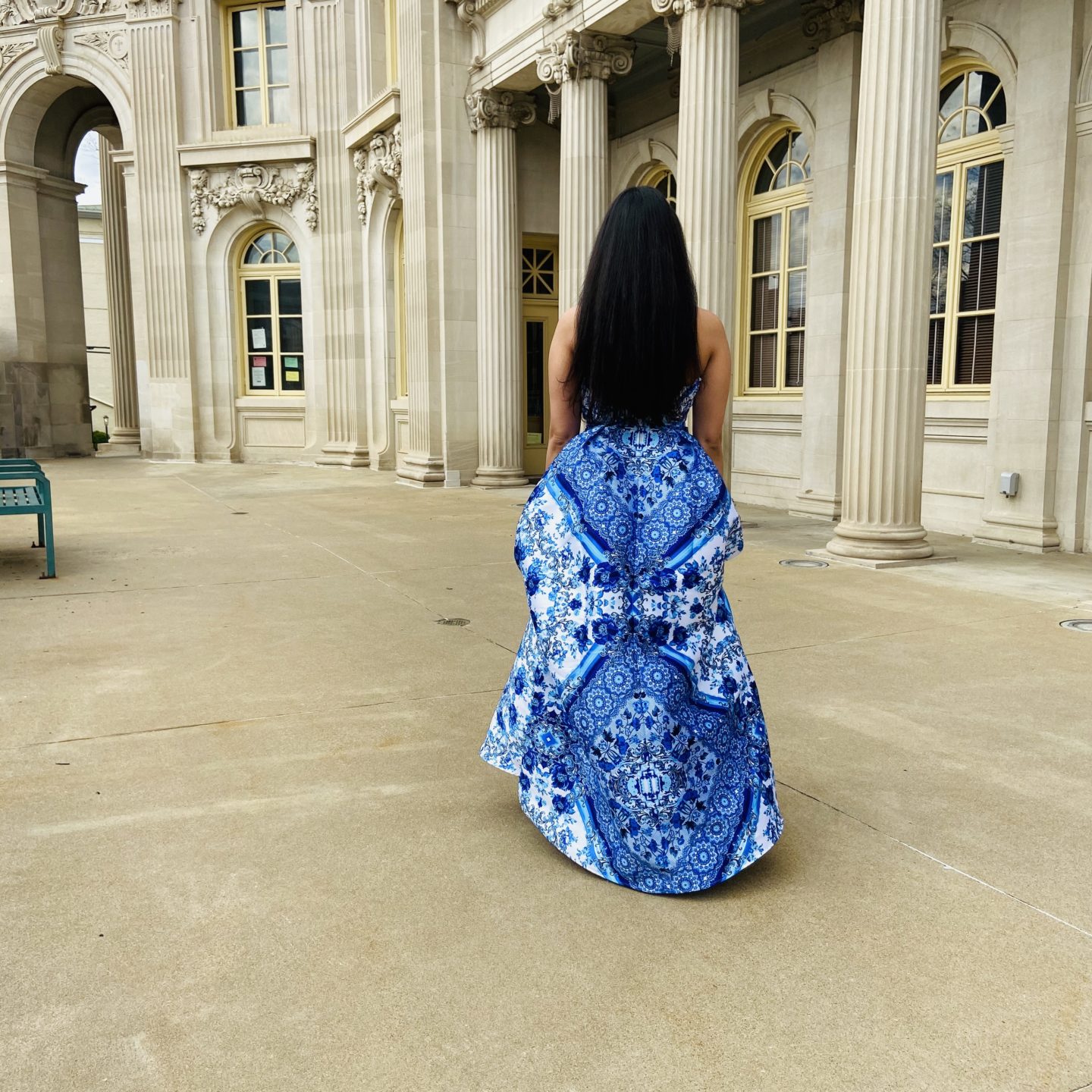 I haven't done any photos in the red dress yet. I really want to take that one to the beach this summer and do some nighttime beach photos. Idk if I can wait that long to wear it since it's so pretty and I'm so obsessed but that's what I'm going for.