Valentine's day is one of my favorite holidays. I know that over the years there are fewer people that celebrate it and that honestly makes me really sad. I love the entire vibe of love, romance, roses, and chocolate. Every year I look forward to it and and this year I'm making Valentine's Day a week long celebration because I just love it so much.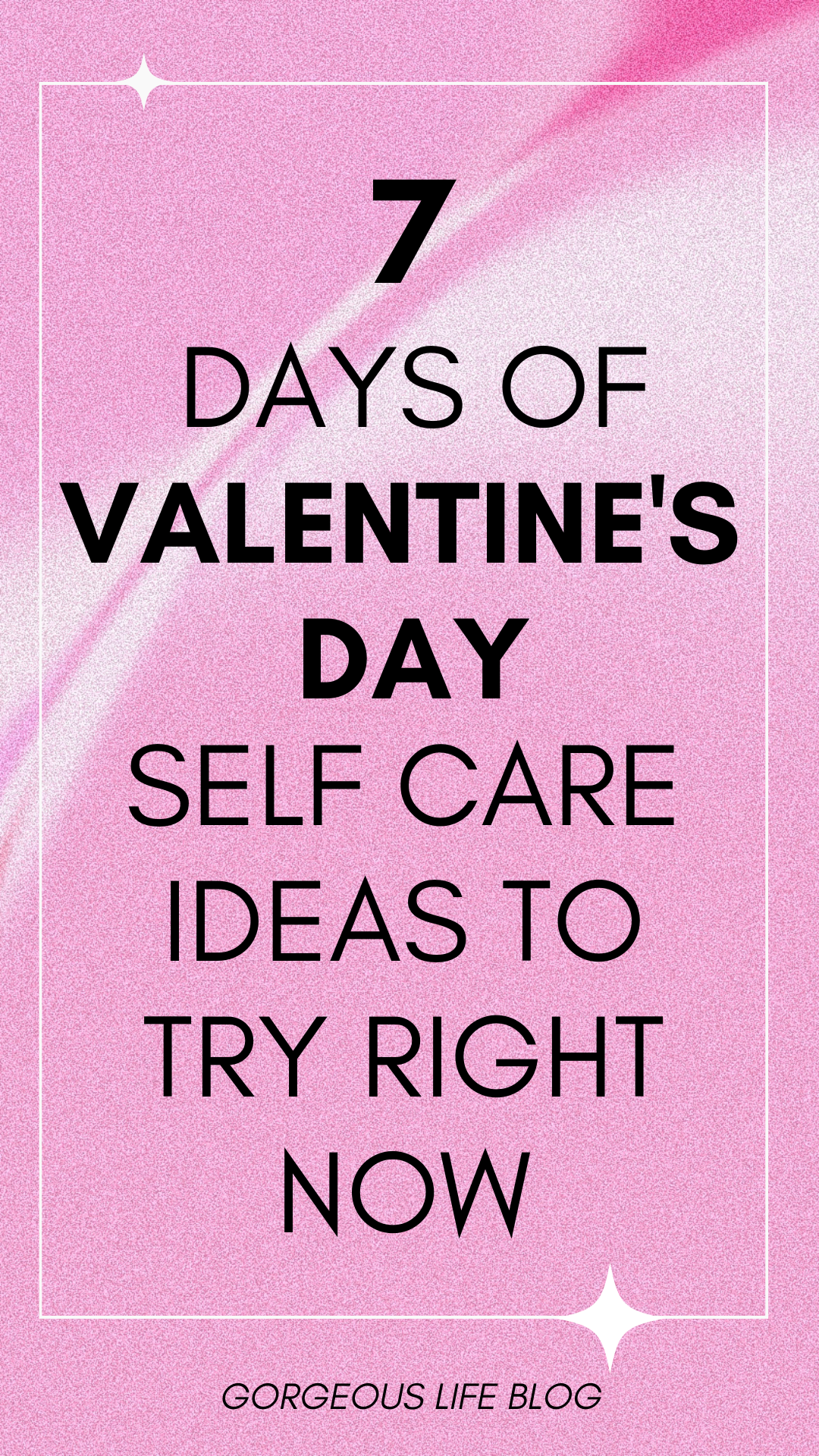 Day 1: Buy Roses (early)
The reason why I buy my roses early is because my husband used to buy them on Valentine's Day for me until I realized that they would mark the prices up by almost double because of the holiday. So I told him that I didn't want to waste money buying them on the actual holiday. Now I buy them a week early when they are still at regular price.
Day 2: Give yourself a mini facial
Now that I'm almost 30 years old, I have become obsessed with taking care of my skin. If you want to go all out and get a real facial, by all means you should definitely do it. But giving yourself an at home facial is awesome too. Use steam, and get yourself that mask you've been dying to try. It'll be fun.
Day 3: Valentine's Day Gingerbread house/Cookies
I always make Gingerbread houses with my kids for Christmas and last year I ended up doing one for myself and I actually had SO much fun doing it. It was super relaxing and I loved taking my time creating the perfect little house. I got my Gingerbread house from Michael's craft store and it was only $6. If you can't find a gingerbread house you should totally do cookies or cupcakes. It's so fun!
Day 4: Hot Stone Pedicure
I had my first hot stone pedicure last year and I became so addicted that I asked for a gift certificate for more pedicures for Christmas. My husband was so kind and got me 2 hot stone pedicures so you better believe that I'm going the week of Valentine's day for some relaxing self care.
If you've never had a hot stone pedicure before you really should put it on your list because it's absolutely incredible. You can read all about my first hot stone experience here.
Day 5: Watch a Romantic movie
To All the Boys P.S. I love you is coming to NETFLIX Feb 12, 2020. It's the perfect movie to get me in the Valentine's Day mood. I really loved the first movie and I love Laura Jean so I know this movie is going to be great as well. If you can handle it, The Notebook is hands down one of the most romantic movie ever.
Day 6: Buy yourself some sexy lingerie or sleepwear.
I am a firm believer that women should wear sexy undergarments and sleepwear. It gives a major confidence boost and makes you feel sexy. So you should totally treat yourself to something new and sexy!
Valentine's Day: Elegant dinner at home (or out)
For Valentine's Day this year my husband and I decided to have a nice dinner at home. We are planning to order takeout from our favorite Japanese Hibachi restaurant and spend time with the kids at home.
I love having elegant dinners at home. I have an entire routine that I do when I'm having a special dinner, You can read about how I do elegant dinners at home here.