Halloween is my FAVORITE holiday. I love the costumes, the spooky vibes, and I love sweet treats! Today I'm sharing 20+ elegant living ideas for October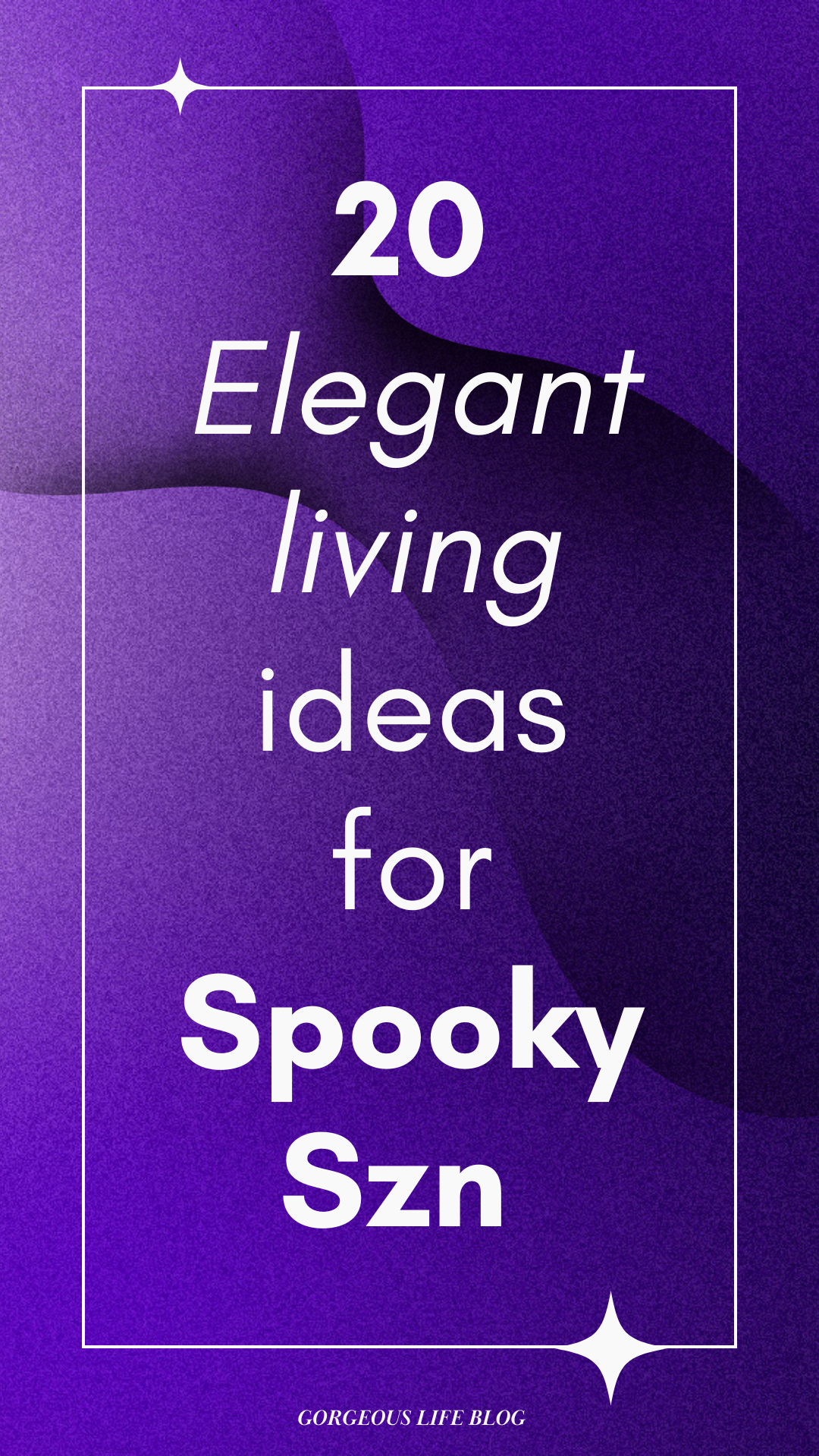 Watch Halloween movies.
I just watched Annabelle Creation the other night with my husband. But my favorite Halloween Movie is Amityville Horror. I also love
The Conjuring
Annabelle Creation
Jennifer's Body
The Haunting of Hill House,
When a Stranger Calls.
Hocus Pocus
The Boy
Bake and decorate Halloween cookies.
Even if you don't have kids, baking and decorating Halloween cookies is a lot of fun and a great way to get creative. I plan on baking plain sugar cookies and decorating them as the phases of the moon.
Decorate Halloween Gingerbread Houses
Target has really fun Halloween gingerbread houses that I tried last year. I enjoyed decorating them and I had them on display all month long.
Make it a group event. Invite your girlfriends over for a wine and gingerbread house night. Have a Halloween movie playing in the background.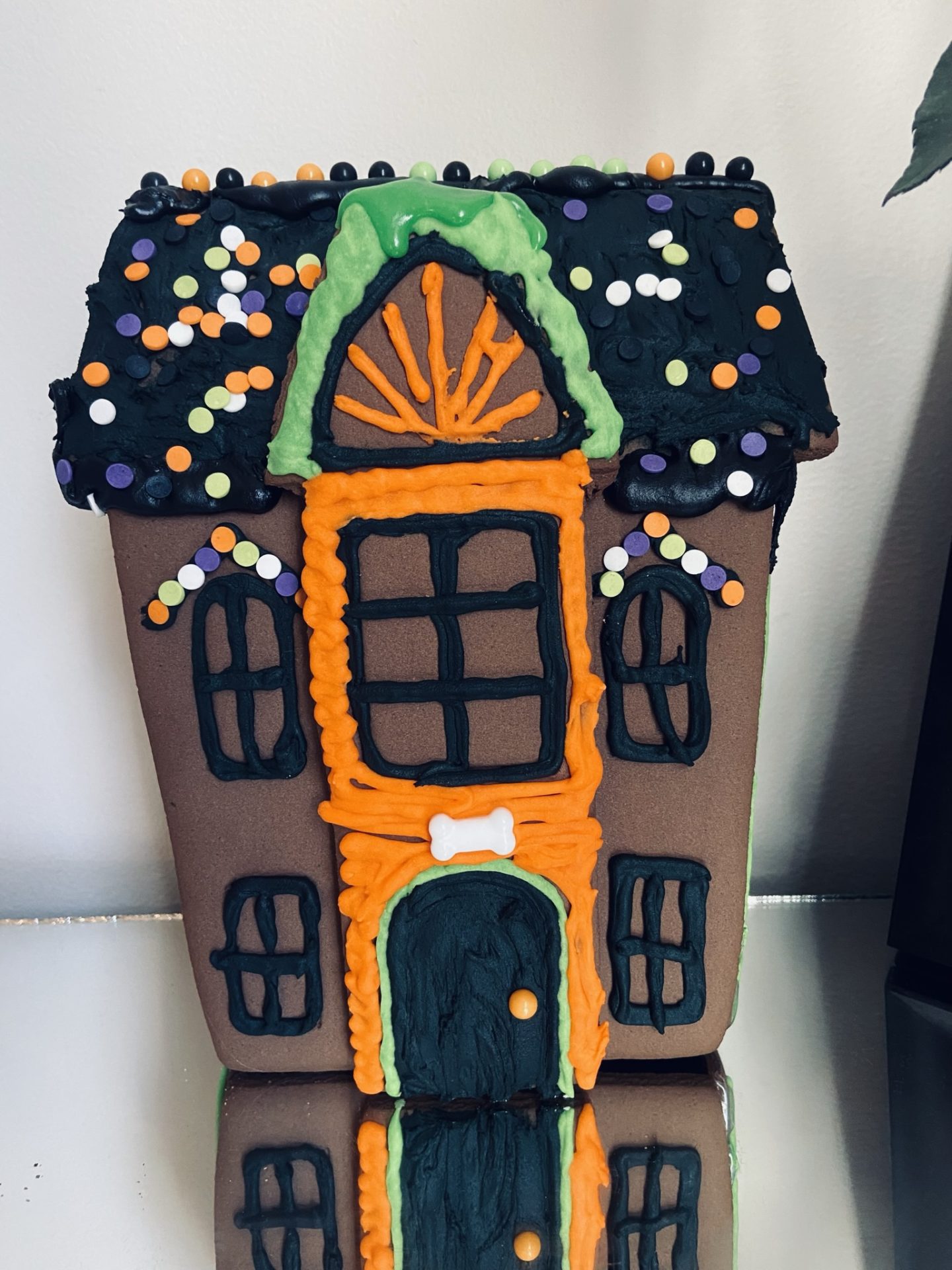 Visit a Corn maze at night
After years of having it on my fall bucket list, I finally found a corn maze to do at night. Honestly, it's much more fun at night than it is during the day.
It puts you more into the Spooky Szn spirit. Also, the night I went was a full moon. It was magical.
Create a Halloween playlist or, steal mine!
Visit a Haunted House
There are haunted houses all over the place in October. If you don't want to do a haunted house, consider a haunted hayride or haunted corn maze. They are just as thrilling!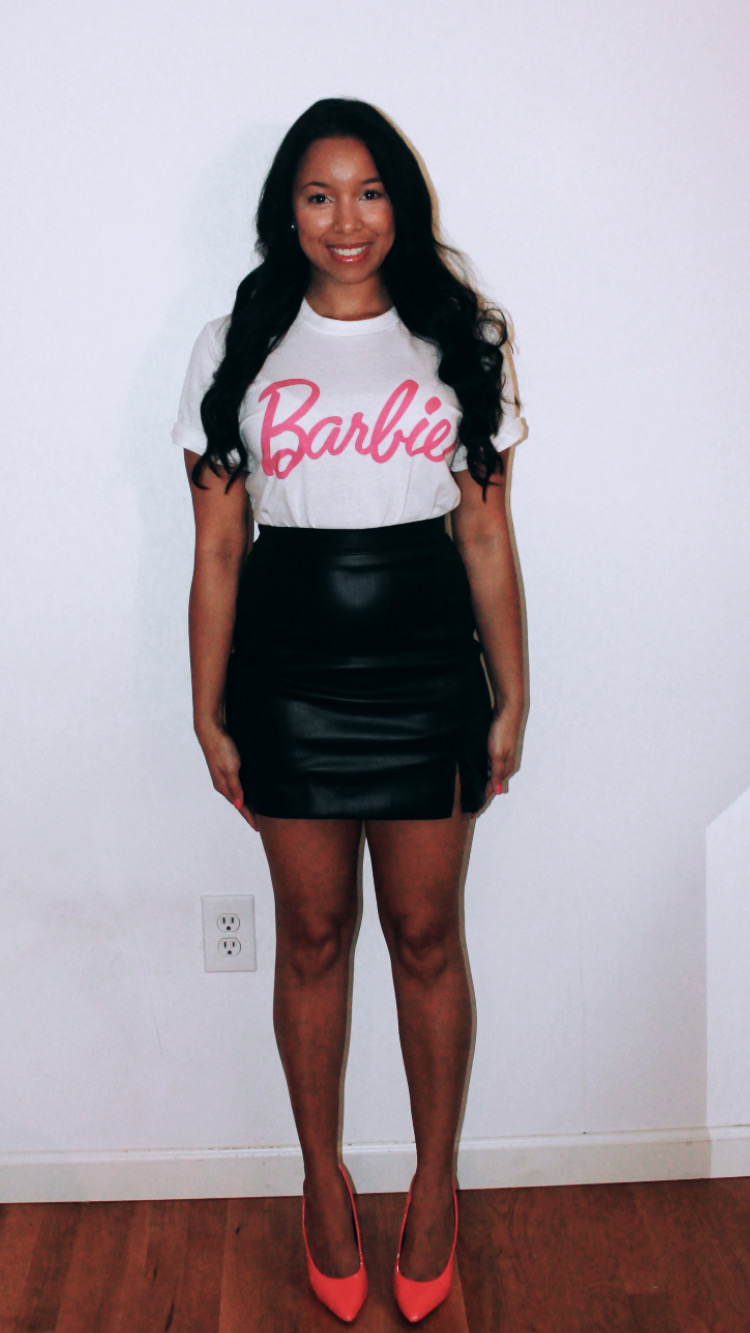 Host a Murder Mystery Dinner Party
Make a Halloween table scape
Last year was the first year that I put a lot of effort into my dinner table scape. I had lights, candles, skeletons, and a black tablecloth. We also listened to the Halloween playlist during dinner.
Host a Wine and movie night.
Get together with your girlfriends and pop in the scariest movie you can find. Add some wine and cheese, and you've got an awesome Halloween movie night.
Dress up
This is a must. You have to dress up for Halloween! Even if it a super simple costume, don't miss out on the costume fun. There was one year that I really dressed up.
Last year I decided to be a Space Babe. I love spaceships and the idea of aliens so this was a fun and easy costume for me. I purchased this holographic dress from amazon (but I would not recommend). Then I found the headband and space blaster at Spirit Halloween. I loved this costume and will most likely wear it again in the future.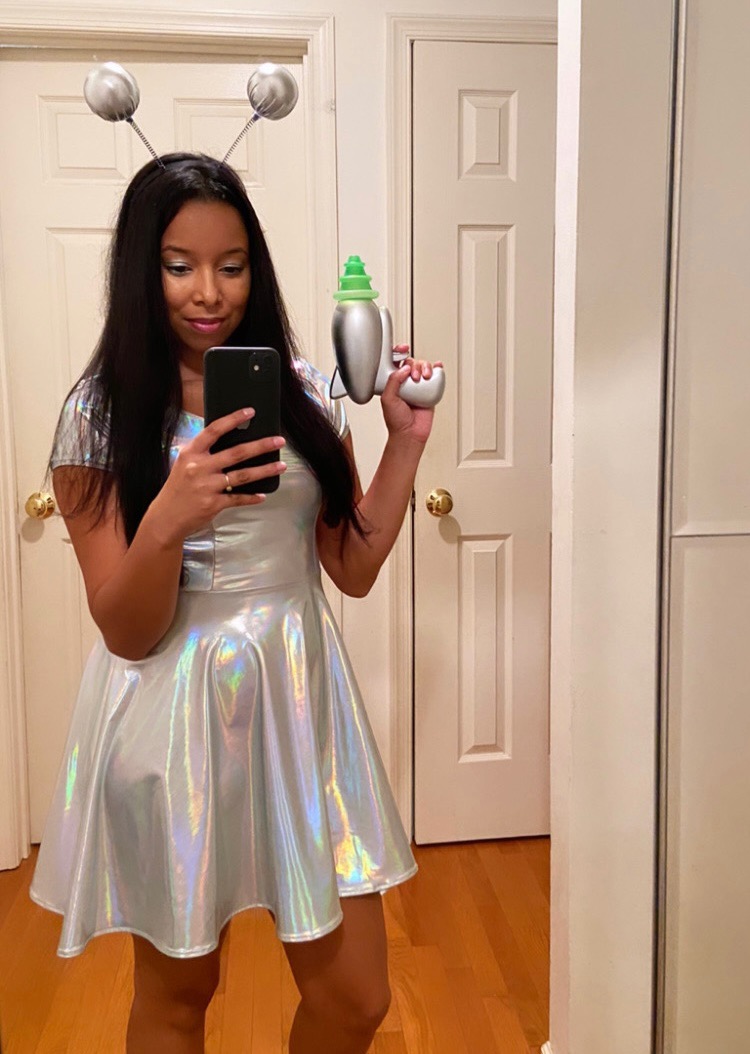 Channel your Dark Feminine energy
I've only recently discovered that there are two sides to our feminine energy. The light feminine and the dark feminine. The dark feminine is the expression of the dark, magical aspects of being a woman.
In this post I talk about the dark feminine and how you can start getting in tune with your dark side.
Carve a pumpkin
Well DUH. Even if you carve a fake pumpkin, make sure you carve one. Can I admit something? I've never carved one. My husband always does it! But I love watching him do it with the kids. My husband carved this pumpkin for us the other day and I love it!
Visit a pumpkin patch/fall festival
This is another non negotiable Spooky Szn activity. Get dressed in a cute outift, grab your friends and family and head to the nearest pumpkin patch / fall festival. You'll have a wonderful time!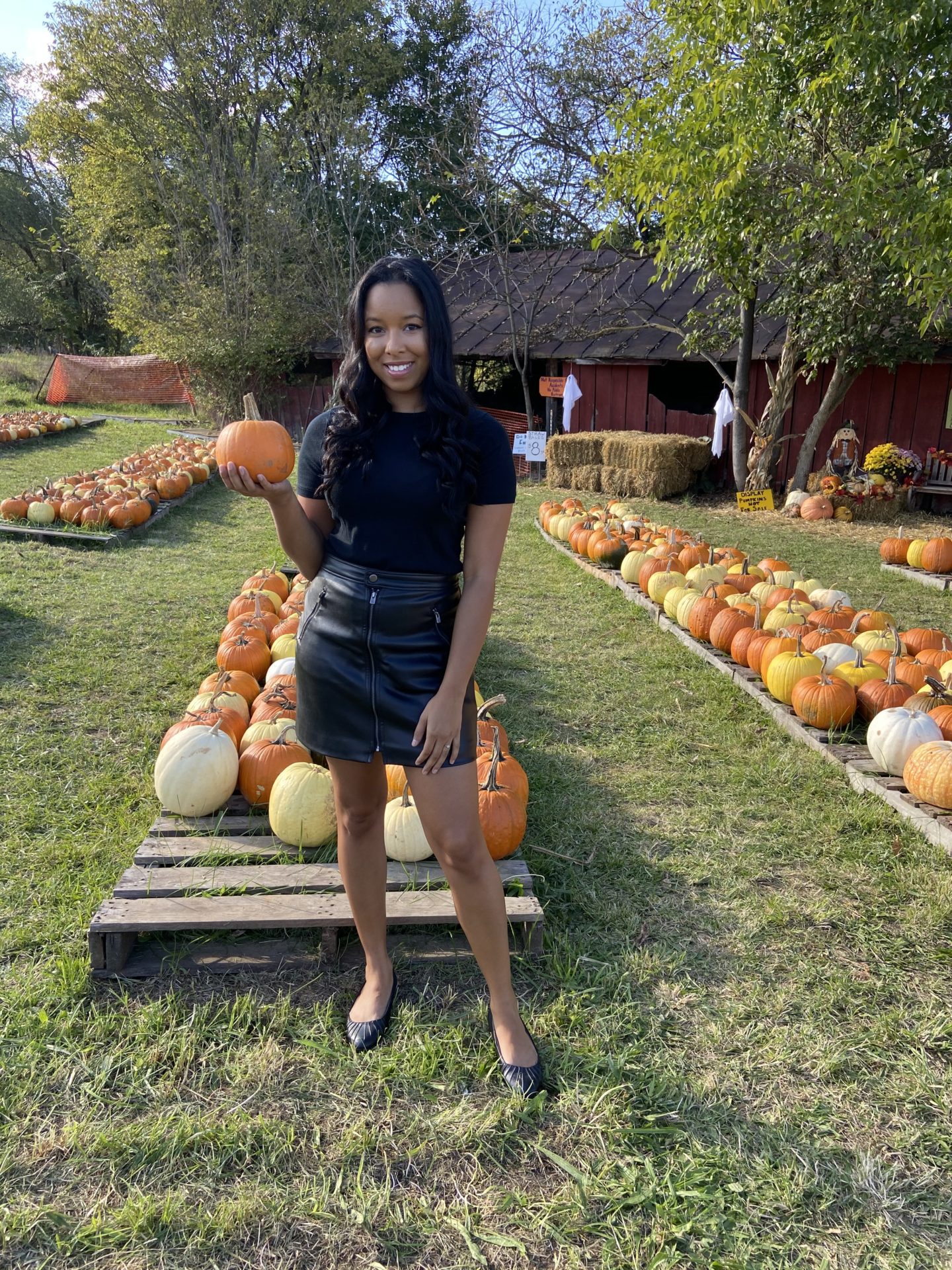 Decorate your house
I love Halloween Décor! You can get awesome affordable decorations from Target, Hobby Lobby, Michaels, Home Goods, Wal-Mart. Go grab everything you can and deck out your house!!! I got this cute ghost light from target last year and I love it
Decorate your porch
Don't forget to decorate the porch when you are decorating your house for Halloween. There are so many classy fall/Halloween porch décor ideas online. You are bound to find inspiration to create the most beautiful porch.
Read Scary Books
In the month of October I try to only read thriller books or anything relating to Halloween. It helps really get me in the spooky szn spirit. Here are my favorite spooky reads that I think you will enjoy
Frankenstein – Mary Shelly
Dracula – Bram Stoker
They never learn – Layne Fargo
The Silent Patient – Alex Michaelides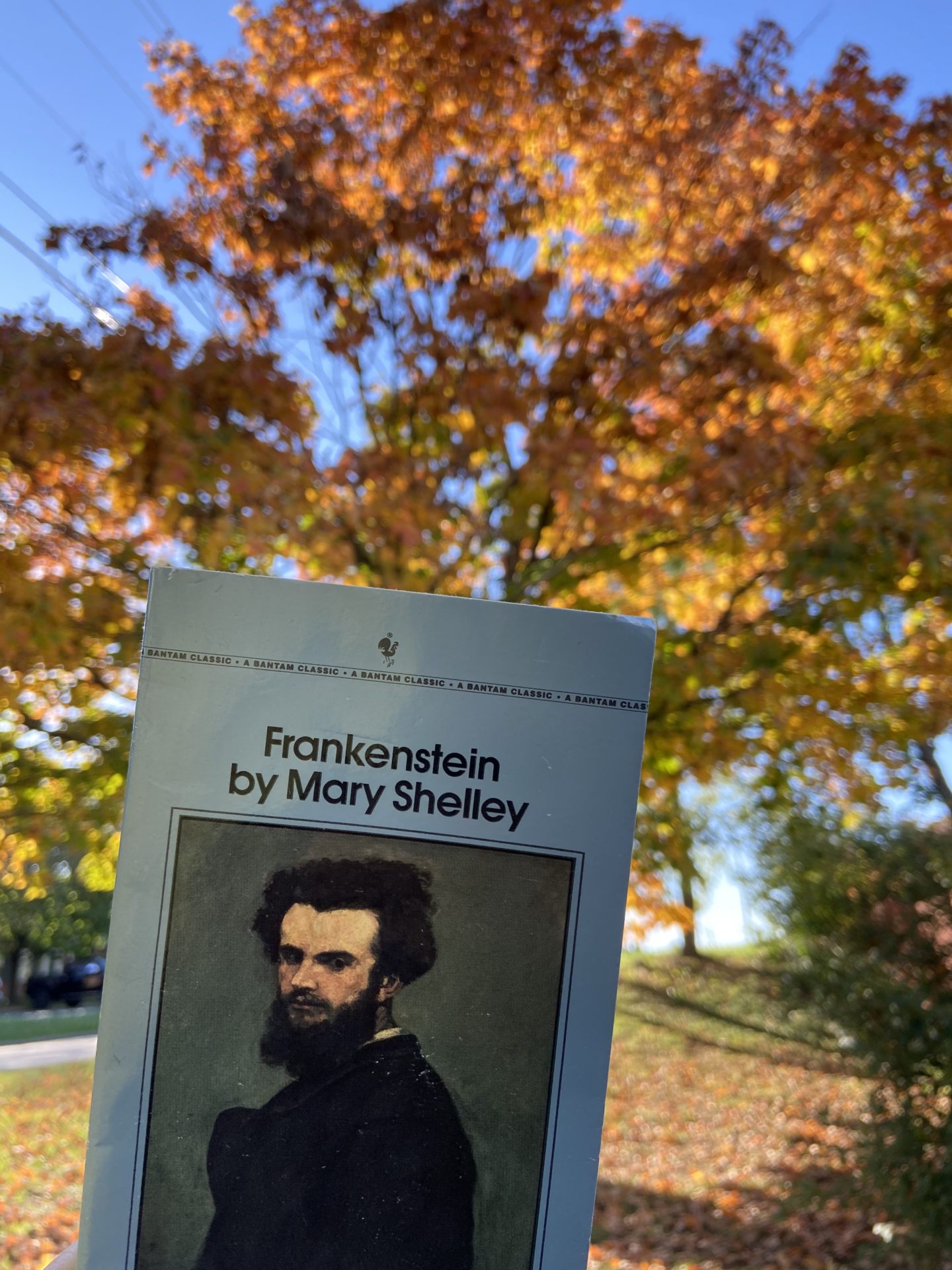 Go for a foliage drive or hike
One of my absolute favorite things about fall is the beautiful foliage. When the trees are at their peak for foliage, I feel like I live in a painting. I live near the mountains, so I have the opportunity to hike or drive through whenever I want to soak in the beauty of fall.
I recommend you take some time this season on a beautiful October day to observe the foliage. Do your best to be mindful about the present moment instead of trying to get the most perfect photos on your phone. Allow yourself 5 minutes or so for photos and the rest of time being present.
Host or attend a bonfire
Bonfires are a non negotiable for me during the fall season. Bring some music, all of the fixings for s'mores, and your family and friends to have a bonfire. The Bigger the fire, the better!
Stay at a bed and breakfast
Although you might book the swankiest hotels for your summer vacation, Fall weather calls for a more intimate and cozy atmosphere. Swap a night in the house with a night at a bed and breakfast. Many of them are located in historic buildings and some might even have haunted history.
Have a fall picnic
There is a beautiful park near my house that my family and I love to go for picnics. There is a large pond, a lovely stream, so many trees, walking trails, and lots of picnic tables.
In the fall during the peak foliage we like to have a picnic. We bring our speaker and play elegant music while we take in the weather and the trees. It's beautiful.
Bake and cook amazing foods.
Absolutely love to bake and cook during the Fall. My favorites to make are pies, cakes, and pumpkin bread. Pumpkin bread is amazing.
I also love to make 4 course dinners and create a lovely dining experience for my family. Crock pot meals are amazing for the cooler months as well.
Don't be afraid to get creative in the kitchen. Cooking is a lot of fun!
Don't miss the magic of October
October is the best month for celebrating fall. When November 1 comes around, everyone is automatically in Christmas mode. The best way to do all of the things that you want in the fall is to create a bucket list.
I would share my list but it is customized for the needs of my family. It's up to you to create one for yourself. Don't worry, you have plenty of time.
Have a wonderful Autumn.
Victoria