Fall is my favorite season of all time. I love Spring, summer and winter, but my soul thrives in the fall. I love the foliage, I love spending time inside and I love Halloween. Fall is such a cozy season and that's why I love it so much. Today I'm sharing my fall bucket list with you.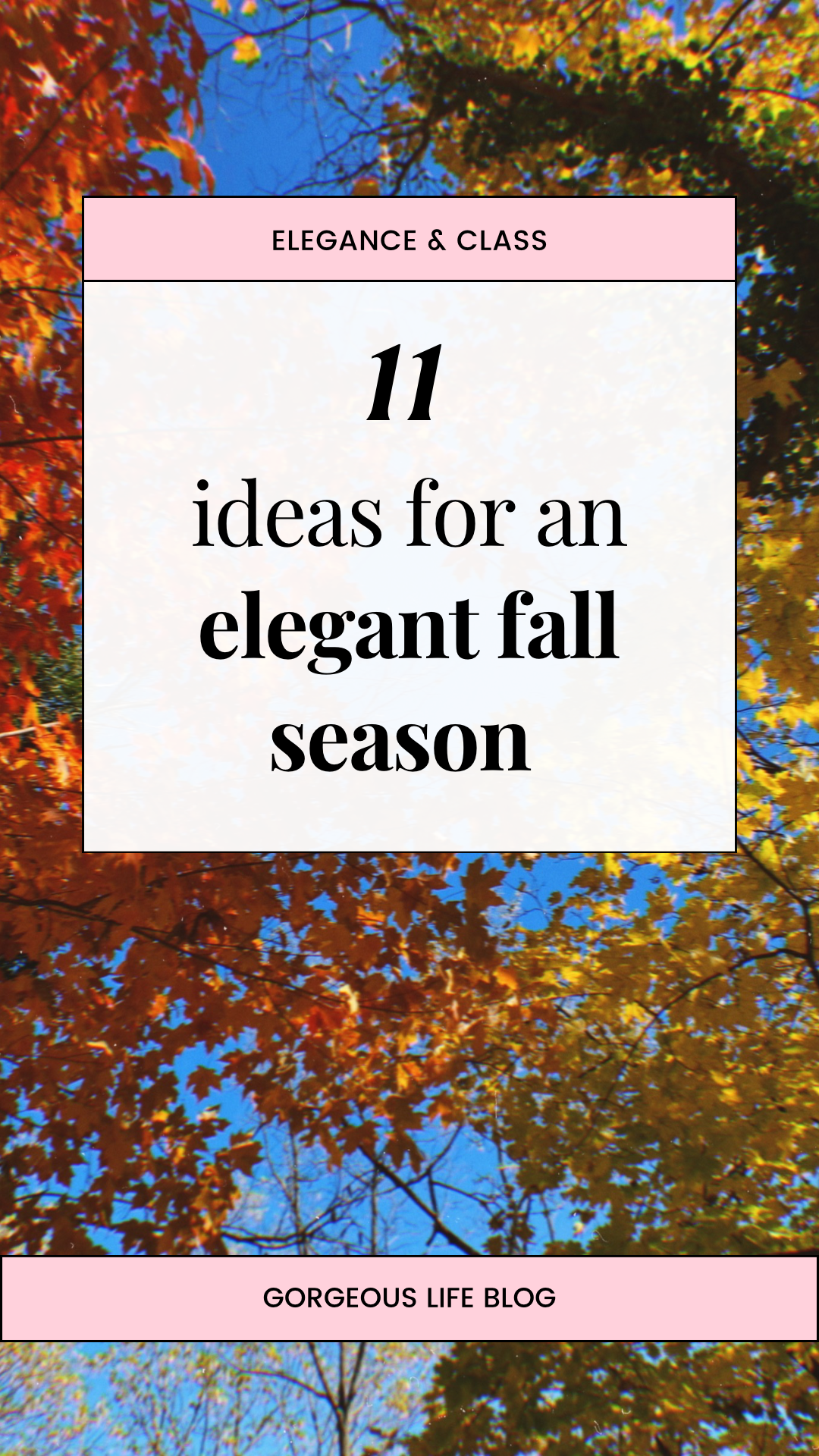 Why make a bucket list?
I make a bucket list for each season. It's important to have these lists because life gets so busy between work, school and other activities that it's easy to put an activity off for another day. And then before you know it, the season is over.
Having a bucket list on my fridge is a reminder to do the things that I want to do, even if life gets busy.
Fall as an elegant woman
Fall looks different now that I've leveled up my life. There are things that I thought were childish (carving pumpkins, etc.) That now I look at as connecting with my inner child and expressing my creativity.
This fall bucket list is for ladies who want to experience a leveled up version of fall. Of course there are the traditional fall activities but there are also some classy activities as well.
This is a very well rounded list for classy ladies. I hope you try some of the things on the list.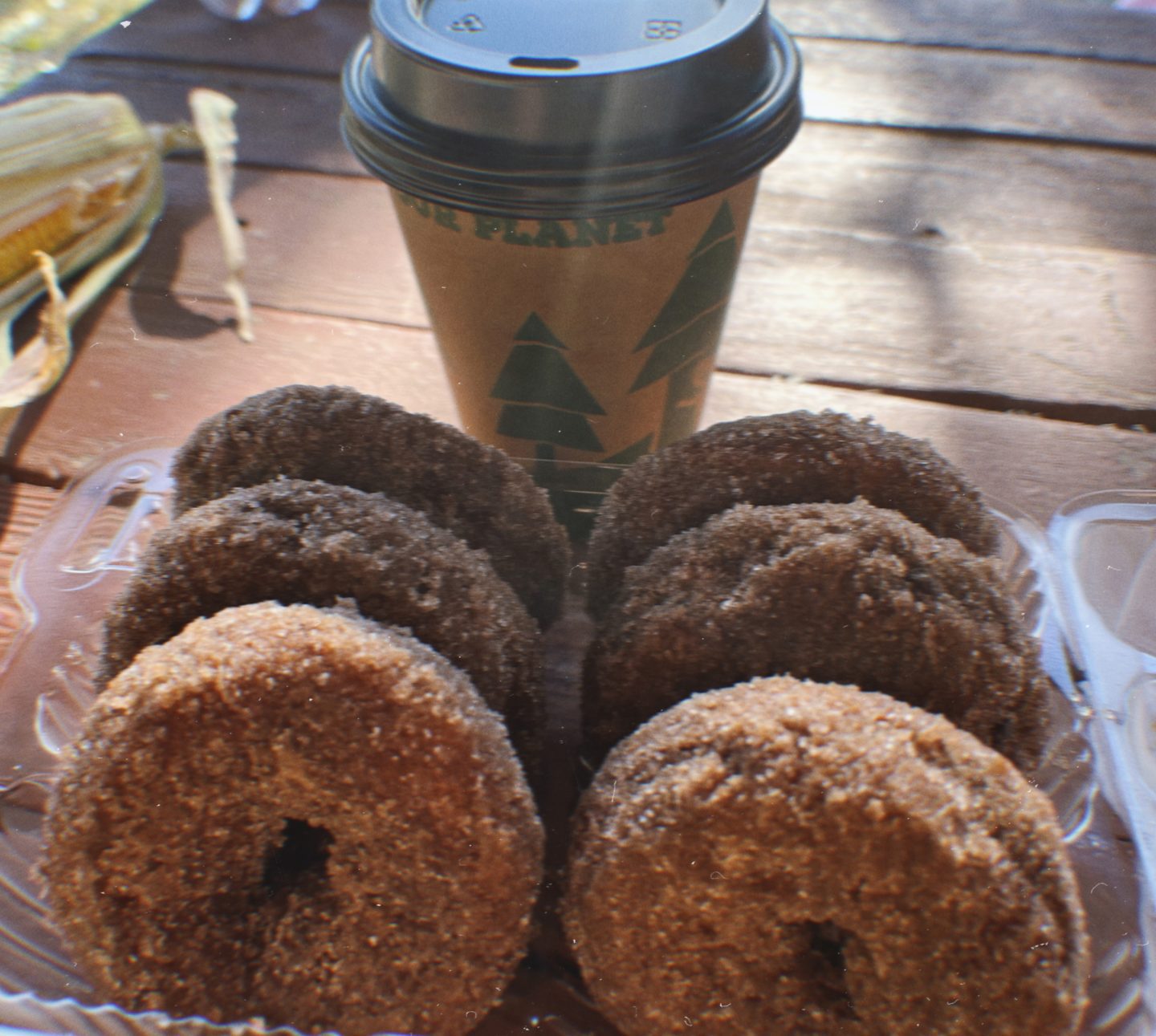 1. Decorate your home
Since we are heading into the colder months, it is the time to make your house soft and cozy. Experiment with different lighting, art, smells, and anything else that will elevate your home for the season.
2. Rent a cabin in the woods
I still haven't done this, but it is always on my fall bucket list. I love the idea of escaping to a cabin in the woods when there are still leaves on the trees.
Choosing a cabin with a hot tub and a view is ideal. Get a good playlist, some movies and having a relaxing night in.
If you can't swing a cabin, try a bed and breakfast. There are probably a lot of historic bed and breakfasts in your area that you can escape to.
3. Have a fall picnic.
There is a beautiful park by my house and every year the foliage is so beautiful. I love to have a picnic there in the fall. It is relaxing and the views are dreamy.
Sometimes I will make my own food and other times I will get some food from the nearby restaurant.
4. Dress up and go to a fancy dinner
Order a beautiful dress, call your girlfriends and try out a new fancy restaurant. I live close to the D.C. area and there are a lot of high end restaurants to visit.
Even if you have to take a little drive, put in the effort. I'm sure it will be delicious and you will look and feel beautiful in your outfit.
5. Go apple picking
I love apple picking. I take my family every year to pick apples. It's so much fun and it is a non negotiable fall activity. I even took my fall family photos at the apple farm last year.
6. Bake an apple pie.
I didn't bake my first apple pie until 2 years ago. I was intimidated by pies and also I don't eat them. I bake them for my family.
My first pie was sensational and now I bake pies every year with the apples I pick.
This is the recipe that I used. It's the easiest and best recipe.
7. Get fall family photos taken or update your professional head shots.
This is the time to get professional photos. It isn't too hot outside and there are a lot of photo opportunities. You can do family photos or professional photos. If you want to turn up the heat, do a boudoir photo shoot.
8. Go for a foliage walk/hike
Basically spend as much time enjoying the foliage as you possibly can.
9. Binge watch a good show.
There are shows that I love to watch in the fall. Gossip Girl is one of them. I like to have something to watch when I want to unwind.
10. Buy a cozy robe and slippers
I work at Victoria's Secret and we always have the prettiest, coziest robes and slippers during the fall and winter. They are often on sale for only $35 for the robes and sometimes the slippers are on sale too. If you don't have a big cozy robe, you need one.
11. Visit a pumpkin patch.
Get apple cider, pick a pumpkin and do the hayride. Another non negotiable fall activity for me.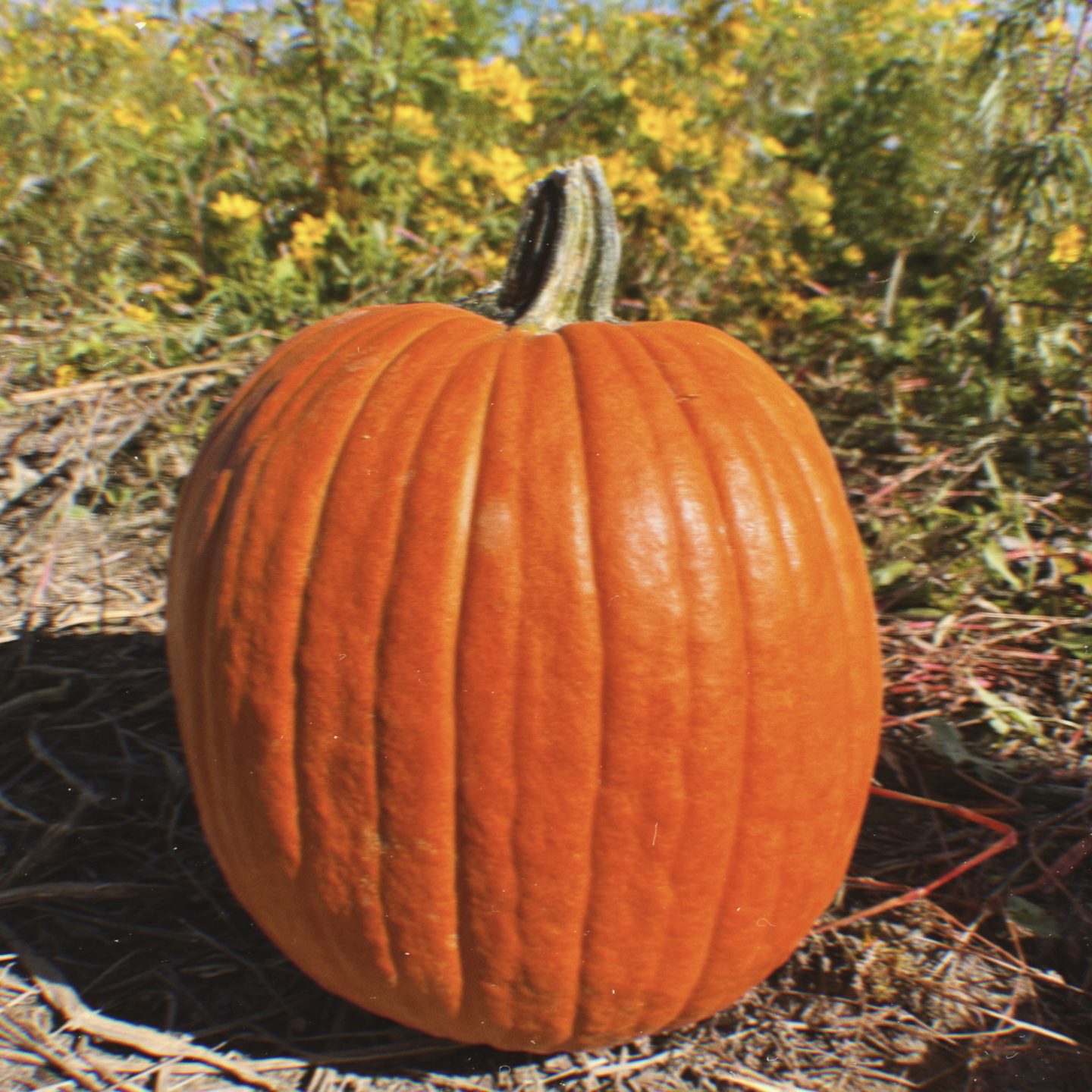 12. Try a new makeup look
I'm the kind of woman who doesn't like to fix what isn't broken. I don't switch up my makeup very often. This fall I'm going to experiment with at least 2 new makeup looks. I might even try new hair looks as well.
13. Buy yourself some lingerie
I have a whole post about why women should buy lingerie more often, and if you don't buy lingerie regularly, I recommend you buy some for yourself this fall. It's a form of loving and appreciating your body.
Because I spend all day at Victoria's Secret I've learned to look at lingerie as more than something sexy for a moment. I look it as a form of self love and self care.
14. Go wine tasting.
I don't drink alcohol at all, but I know many of you do. Put on a cute fall outfit and do a wine tasting with your friends or your partner.
15. Send a handwritten card to someone 'just because'
I am always going to love snail mail. Purchasing a beautiful card and writing a note to someone will always be classy. Take some time in the card section of the store next time you go and find a card to send to someone special.
16. Visit the Zoo
Now that it isn't hot outside and the kids are all in school, the zoo will be much less crowded and much more enjoyable.
Last year I went to the zoo in late September and it was so much fun. I went to the D.C. zoo and I was able to see the pandas.
One of the dimensions of elegance is being connected with nature. Being at the zoo helps me observe and appreciate different walks of life.
Want more ideas? Download the full bucket list