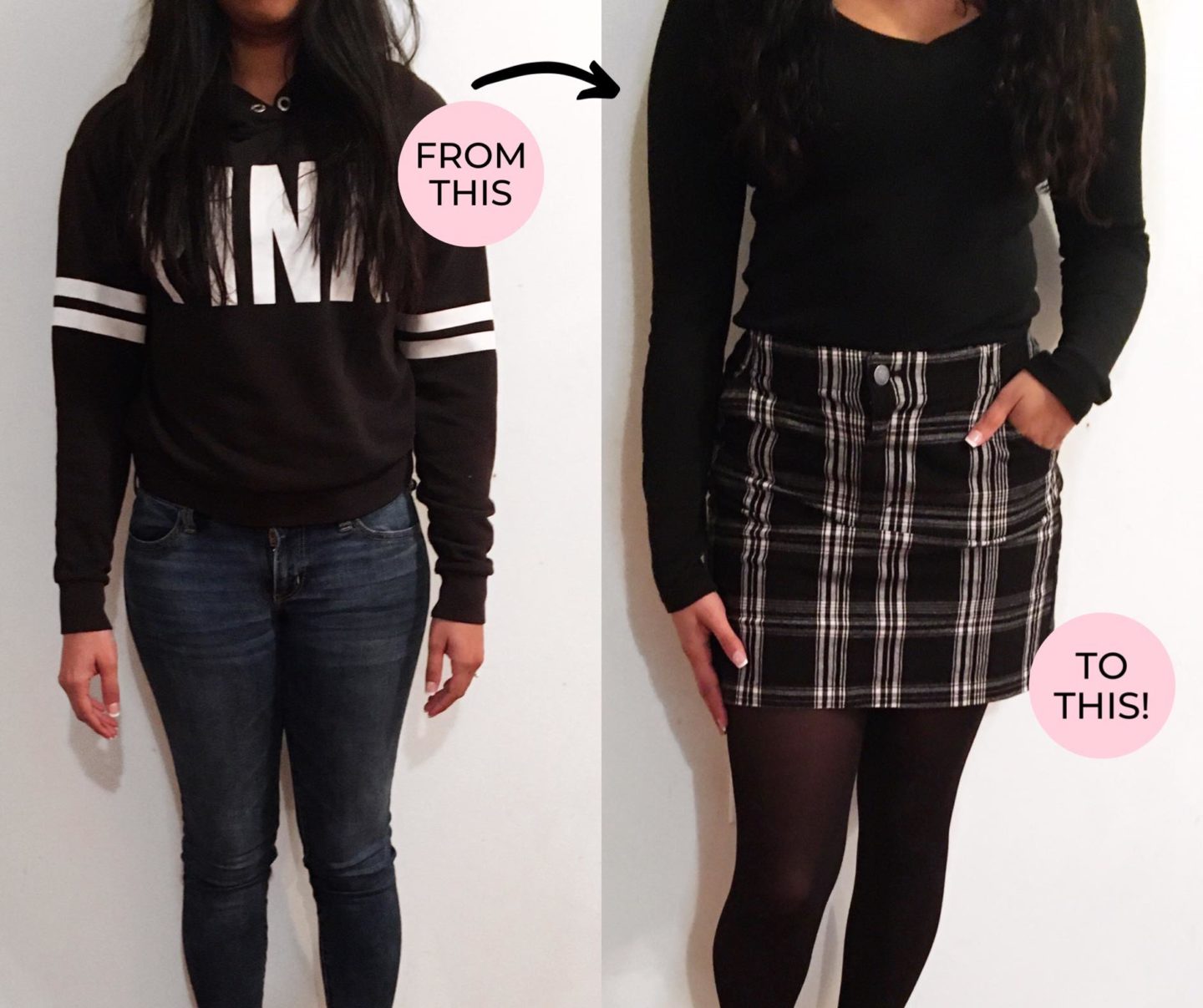 Do you need to upgrade your wardrobe? Well you're not alone, sis.
In the past, I have had issues with shopping. When I say that I have issues with shopping I mean that I absolutely suck at it. I am terrible at creating outfits, so my wardrobe consists strictly of jeans and t-shirts. short sleeve t-shirts for summer and long sleeve for the winter. I prefer a v-neck shirt, but that's as far as it goes.
This is me in my typical outfit. 😐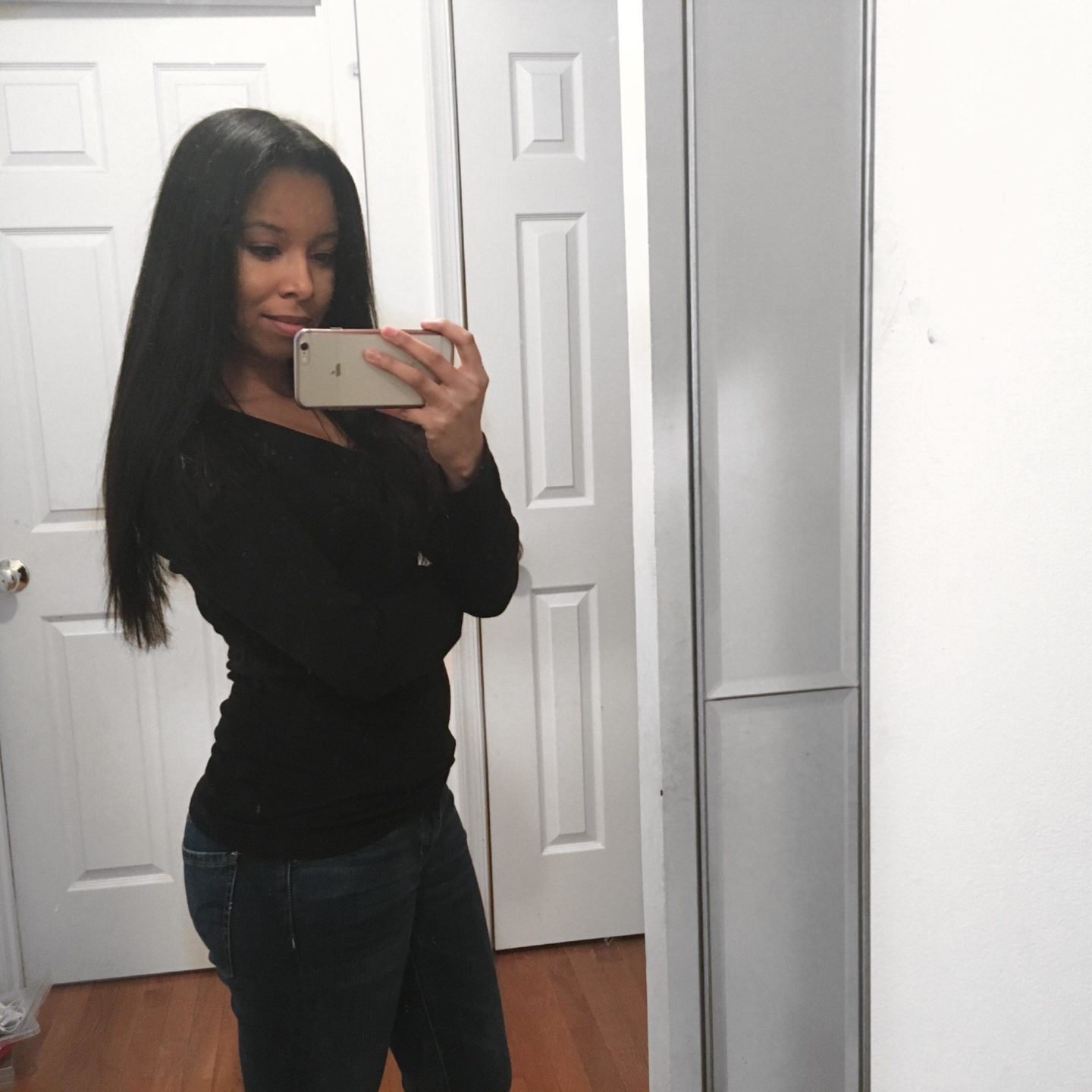 Don't have time to read? Listen to the audio post. I love chatting with you!
Wearing jeans and a t-shirt isn't bad, but I've been wearing this for years, and I am in desperate need of an entire wardrobe re-vamp. If you are new to my blog and haven't read my other posts, you should know that I am currently on a journey to become the highest version of myself. I want to become classy and elegant with a splash of sexy. If you want to read those posts, I'll share them here:
I'm also on a minimalism journey. Over the past couple of years I have been learning about the beauty of living with less. One thing that I learned about minimalist living is the beauty of having a capsule wardrobe. I became obsessed with the idea of this because I am not the kind of person who likes trendy fashion pieces, I like things that I can wear now and years from now and it still look fabulous.
What is a capsule wardrobe?
A capsule wardrobe, is a collection of timeless, basic, clothing items that can be worn in multiple different outfits. This helps prevent buying items that you will never wear, and it helps with the "I have nothing to wear" issue as well.
What should I know before I begin planning my capsule wardrobe?
If you are doing a total wardrobe re-vamp like myself, there are few things that you need to know before you begin creating your capsule wardrobe. It's a big change and I since I'm currently going through it I can share everything as I learn it. Keep checking back on this post because I plan on updating it regularly.
You will start spending more money.
One reason why I wear t-shirts and jeans is because It's easy and inexpensive. for a very long time, my husband and I have been on the craziest financial journey where we paid off debt, built our savings accounts, and rebuilt our credit. During this time, I couldn't care less about my wardrobe, as long as my bills were paid I was happy. I would run to target and grab something when I needed it, but I never went full on shopping. I always shopped at the same places and so everything was easy for me. But when you ditch your wardrobe and start anew, especially with elegant and classy pieces, you should expect to spend more money. You can get amazing looks for great deals, but still more than you would pay for a t-shirt and jeans. 
Your clothes will become high maintenance
I have never had to take anything to the dry cleaners. I have never owned clothing that I have to hand wash. I only just put an iron on my shopping list today, as I have never even owned an iron. I have never needed these things because my clothes have always been super low maintenance. But that is all changing. Last night I actually watched a youtube video on how to iron a button down shirt properly. I have been learning how to hand wash clothes, how to keep whites white, how to not shrink clothes, things that I have never had to do. So just know that when you start buying high class outfits, they require more maintenance.
You will have to actually go shopping.
When I say shopping, I mean actual shopping. Going to the mall with no time restraints, and trying on a bunch of clothes. Trying stores that you normally don't shop at, experimenting with new styles that might be out of your comfort zone. You see, because even if you are looking for a classic black blazer, unless you have incredible luck you will have to try a blazer at like 4 different stores before you find the right one. At least, that's what happened to me yesterday when I was looking for the perfect button down shirt.
How Do I put together the perfect, elegant Capsule wardrobe?
 Step 1: Cleanse your closet.
First, you need to clean out your closet! Yes, there will be some hard labor involved in this process. Go through each item in your closet. If you haven't worn it in a couple of months, chances are you don't need it.
Get rid of everything that you do not need or want any more. What is left? What are the colors you wear the most? Are you more of a casual person, or do you like to dress up? You will have to take note of these things.
Since spring is coming up, I am going to build my dream capsule wardrobe right now with you! I swear, I've never done this before so we can learn together.
 Step 2: Identify your needs.
Do you work in an office all week? Do you go to the gym frequently? Do you dress casual most of the time? Figure out what kind of clothes you will be needing for your lifestyle.
Step 3: Find your inspo and Make a mood board.
Time to get on Pinterest! (you guys, I am always going to push you to spend more time on Pinterest) and find 15-20 killer outfits. Make a collage with the editing software of your choice (I use Picasa if I'm on the computer and the layout app if I'm using my phone) and that's your mood board ?
I personally got my inspiration from the TV show Riverdale. I started watching Riverdale one day when I was on a Netflix binge and from the very first episode I realized that I have never seen a show were I loved the fashion as much as Riverdale. Veronica Lodge has such classy outfits. A far cry from how I used to dress when I was in high school. And Cheryl Blossom wears the color red so well that it inspired me to do the same!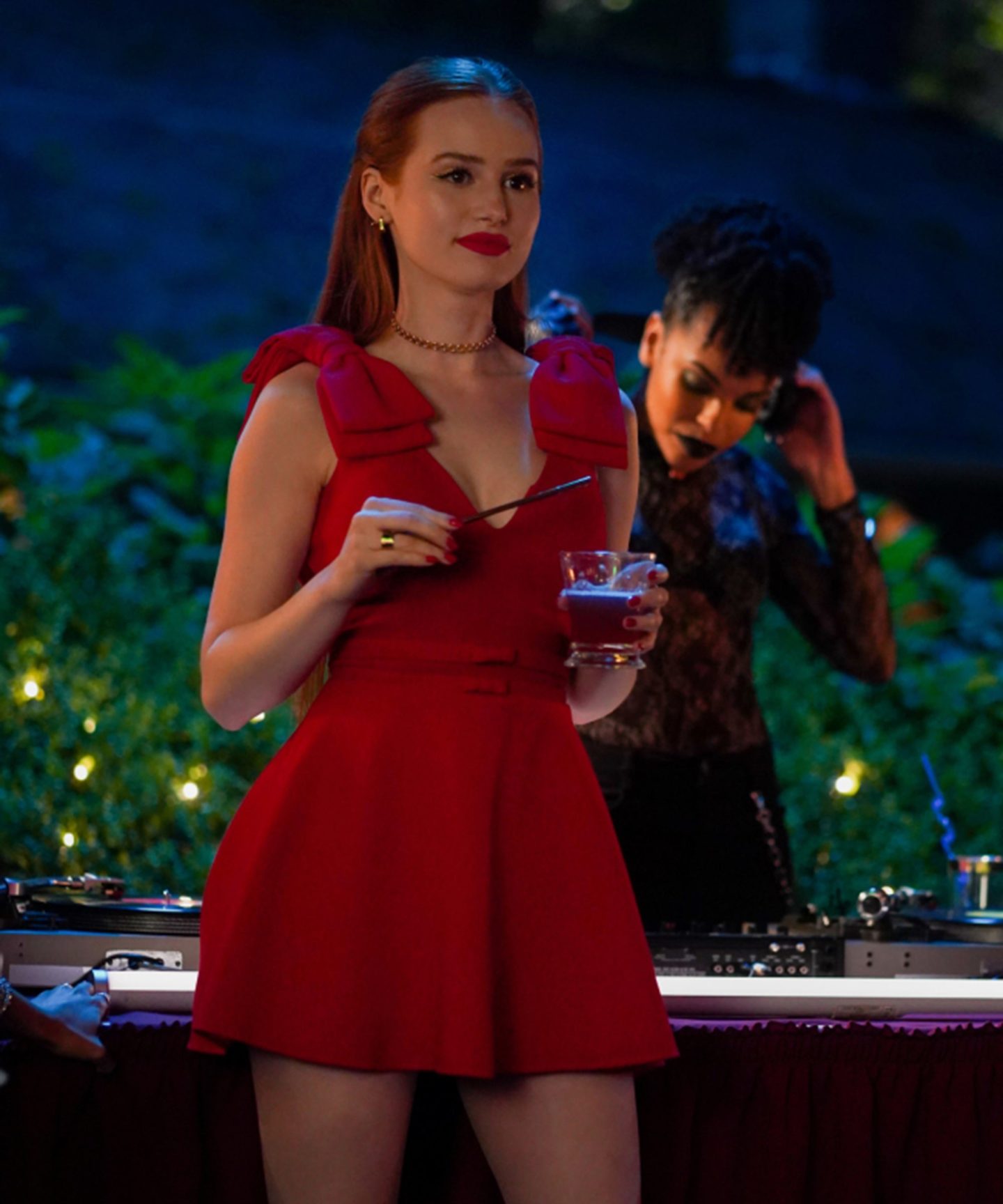 Step 4: Analyze what's left of your wardrobe.
So you've already done away with the pieces of your wardrobe that you don't wear. So what is left? Can you use those pieces in your capsule wardrobe?
For me, I am good at purchasing timeless clothes, so I already have some solid skirts, and tops. I think I could use more dresses and jeans, and maybe some spring sweaters.
Step 5: Make your list
Capsule wardrobes usually include

9 Tops

5 Bottoms

5 Shoes

Any other kinds of jackets, fitness wear, tights, etc.
These are just ideas, Customize it any way you like, but most people stick to a 40-50 piece collection max. It also depends if you are creating a wardrobe for an entire year, for just a season, or for a certain type of clothing.
Step 6: Use your Mood board to fill your wardrobe
Now it's time for the fun part! Go shopping for the remaining items that you need to complete your wardrobe. You will find that once you complete the shopping you should have a solid wardrobe full of timeless pieces that you can wear tons of different ways!
This is the capsule wardrobe method that I used to create a much classier wardrobe. I feel so much more confident going out and I love dressing up. I'm so glad I did this and it will forever change the way I shop.