Because there are many different dimensions of elegant living, it can be challenging to manage them all. I'm sure we can all agree that we spend too much time on our phones these days, but what if you could use your phone to help you become more elegant?
Over the years I've been trying out new apps to help optimize my life. I want to make sure that time spent on my phone is time well spent and that I use my phone to better myself.
Today I'm sharing the apps that have been a staple in my life and promote elegant living.
1.Simplifi by Quicken – Money management
Every elegant lady must learn how to properly learn to manage her money. Many people aren't taught even the basics of money management, and with the use of contactless payments it is very easy to lose track of where you've spent your money.
That's why I love Simplifi.
Simplifi is a powerful and incredibly easy to use money management app. I came across Simplifi when I was looking for a budgeting app that was right for me.
I tried several different apps and I didn't love them. That is when I decided to start my free trial for Simplifi.
I love this app because it is very clean and gives a clear breakdown of where I spend my money. Every time I make a transaction it goes into categories.
I get to see a pie chart of where my money is going and at the end of the month I am able to analyze and make some changes to the budget for the upcoming month.
It also tracks investments, debt, savings and pretty much every aspect of my financial life. This is a paid app but it is worth the investment.
2.Foodvisor
I. LOVE. FOODVISOR! If you want to start eating like an elegant woman, this app is worth the hefty price tag. At $20 per month (billed quarterly) Foodvisor is a food journal app that has single handedly changed my eating habits in less than a month
And I've already lost 2 pounds as well!
Enter your meals into the app and you get color coded smiley faces to tell you if your meal is good or not. I've always known that I struggled to eat healthy but I simply do not have the will power to change my diet on my own.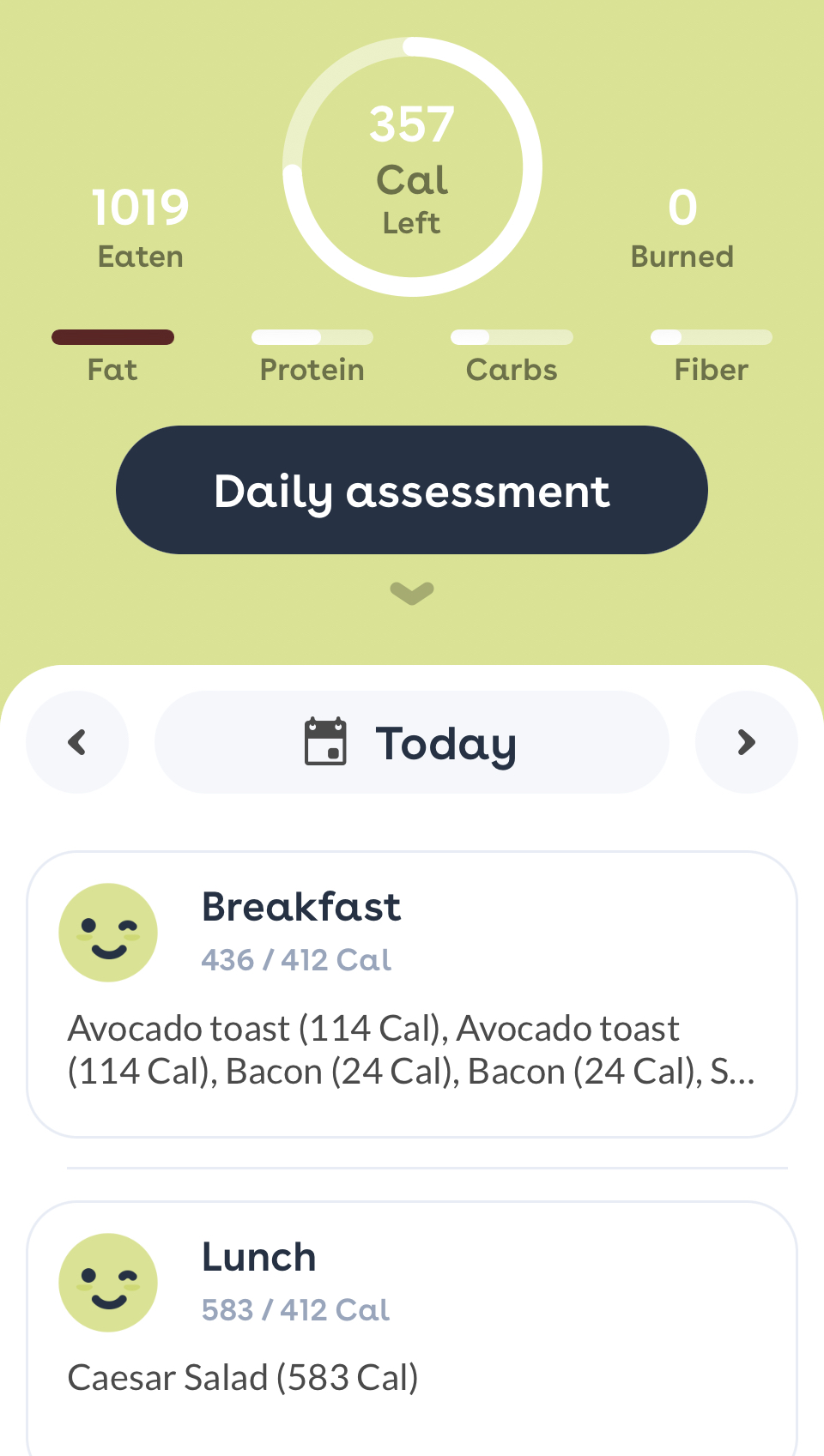 This app has been absolutely amazing. Not only can you log your meals, but there is a nutritionist available to speak with you, there are meal suggestions and recipes, you get to log your fitness and so much more.
I can't say enough good things about this app and I know that it's only going to keep getting better. One of the best investments I've made for myself this year.
3.Duolingo
Duolingo helps me become more intelligent. I studied French last year and now I'm onto Spanish. I've always wanted to be multilingual and even though I know that is a challenge, Dulingo has really helped me learn the basics of these languages.
I love the bit sized lessons and the easy to use app. It's perfect for me because I'm able to integrate learning as part of my morning routine.
Duolingo is affordable and worth a try if you want to boost your intelligence.
4.Scribd
I am a huge bookworm. I love to read. I got into books in 2020 when the pandemic started and I'll never stop. I love Audible for books but Audible is expensive and only gives you one book credit for books.
One credit is simply not enough for book lovers like me.
Scribed is cheaper than Audible and you get access to unlimited books, audiobooks and more. Books will help boost your intelligence and take you to far away worlds. If you aren't a reader, I suggest picking up a book and giving it a try!
5.Chatbooks
Chatbooks is the easiest and fastest way to turn your iphone photos into gorgeous photo books. I seriously love the simplicity of it because I tried to make books with shutterfly years ago and it was so difficult and overwhelming that I gave up and never ordered.
Chatbooks take a couple minutes and are SO cute. Also super affordable as you can get a book for as little as $10. I make Chatbooks all the time and print multiple copies for family members.
Making photo books is a great feminine hobby that you should consider if you are trying to level up your life. What else are you going to do with all the photos stored in your phone?
If you use my link you can get $10 off your first order. That's basically a free book!
6.Marco Polo
Marco Polo is a video chatting app that I use to keep in touch with my bestie who lives on the west coast. Unlike face time, you can send a video message and they can respond whenever they have the time. It's also very convenient because my friend and I are on different time zones so doing a live video call would be difficult for us.
Marco Polo is great for people who have long distance friends and family. I love that I can send a video message and my friend is able to respond on her own time. I definitely don't like face time as much because you have to be somewhere with no distractions in order to facetime to work.
I feel like with facetime I would like people to schedule facetime appointments with me so that I don't look a mess when they call. That's why I prefer to be able to chat with someone when I'm ready.
7.Quizlet
I'm currently taking online French Classes, and I was overwhelmed trying to learn the basic vocabulary. I discovered Quizlet and it helped me tremendously. I'm able to quiz myself on the words and it really helps me retain all of the things that I learn in my lessons.
8.Victoria's Secret
Saving money gives me a huge adrenaline rush. I am an Angel cardholder at Victoria's secret and I use the Pink Nation app to get the absolute best deals I can get! Sometimes they give out a free panty with purchase, other times they run sales for Pink Nation members only.
I recently combined a Pink Nation sale with a $10 off birthday coupon and got a really cute floral bra for only $10…AND I got a free panty as well!
9.Moon Phase
Lately I have been falling in love with the moon. I've always been in absolute awe of the beauty of the moon, but I have been paying attention to the phases of the moon.
I've also been journaling with the moon phases. The moon phase app tells the phase of the moon, how visible it is. It also tells when golden hour is for photograph reasons.
The app has helped me feel more connected to the earth since I can now track the phases of the moon.
10.Sky Guide
Sky guide helps me keep up with all things that are happening in our Galaxy. Being connected with the planets makes me feel so aligned with the universe.
Sky guide notifies me when there are events such as meteor showers.
Last year, I got a notification from sky guide about a meteor shower. The sky was clear at my house and I sat outside with my girls for 30 minutes…we saw over 20 shooting stars! It was magical, and I would have missed it if I didn't have this app.
The bottom line
I encourage you to give these apps a try. They are great for optimizing your life and becoming a classier version of yourself. I know it can be expensive investing in multiple apps, but I promise it's money well spent.